Lionsgate's 'Catching Fire' Set to Break Records, Intel Falls on Low Forecast: Market Recap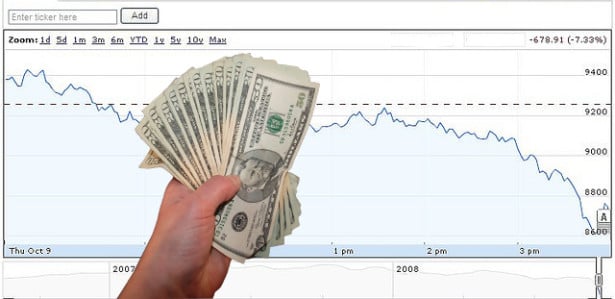 U.S. stocks rose during trading on Friday with the S&P 500 hitting a record, breaking 1,800 for the first time. The labor market showed further improvements today, as data showed that job openings in the U.S. reached a 5-year high in September. This comes after data released yesterday revealed that jobless claims fell to a two-month low last week. Pharmaceutical companies also rallied during trading today upon changes in European regulation.

Gold: -0.14% to $1,241.80 per ounce Oil: -0.62% to $94.85 per barrel U.S. 10-Year: -1.15 to 2.752%
Politics and Personality: Biden Doesn't Shortchange Fillibuster Reform: Vice President Joe Biden is about as much of a buddy as a top public official can be. He leads, in that nebulous way that vice presidents do, by adding a strong dose of personality to the political cocktail. He is as much a spectacle as he is a politician and has generally used the power of his office and character for good despite being, as NBC anchor Brian Williams once called him, a "gaffe machine" with "uncontrolled verbosity."
Is the Eurozone Still Facing Deflationary Pressures? A top executive at the European Central Bank has said that the region is still facing deflationary pressures, Reuters reports. Peter Praet, a member of the European Central Bank's Executive Board, said on Friday that the eurozone's economy remains weak and that it still is facing the consequences of inflation rates being too low.
Is Saving Money the Key to Happiness? They say money can't buy happiness. However, can saving money actually make you happier than spending it? A new survey provides compelling evidence that boosting savings is one of the best habits people can take to increase happiness. Money isn't everything, but it sure does help. Among those polled with savings accounts, 38 percent of people said they felt extremely or very happy, according to Ally Bank.
Here's your cheat sheet to today's top stories:
Intel Corp. (NASDAQ:INTC) has forecast that it will see little revenue change in 2014. Speaking at an investor meeting, Intel Chief Executive Brian Krzanich said that revenue in 2014 will not be much changed from the 2013 levels, which was short of analysts' estimates, igniting the steepest drop in shares in 10 months. Intel forecasts that sales will be roughly the same from $52.6 billion in 2013, under the $53.7 billion analysts projected, according to the average of estimates compiled by Bloomberg.
Microsoft (NASDAQ:MSFT) released its Xbox One video game console in markets around the world today. Today's the day many gamers and Microsoft Xbox fans have been waiting for with the Xbox One finally hitting retailers. Get ready to line up at retailers, unless of course you've planned ahead and pre-ordered. Today isn't just exciting for gamers and tech fans, though — you can bet Microsoft and Sony (NYSE:SNE) executives are sitting on the edge of their seats as sale numbers come in.
Wal-Mart Stores (NYSE:WMT) has been gaining some unfavorable attention as of late. It is certainly not breaking news that many don't agree with Wal-Mart's current wage practices. The issue has been around for years, causing strikes, boycotts, and demonstrations, but Wal-Mart has come under increased scrutiny recently just as it gears up for its lucrative holiday shopping season. Talk about bad timing.

Herbalife (NYSE:HLF) shares went up today after Pershing Square Capital Management's Bill Ackman took the stage at an investor conference in New York on Friday morning to renew his battle against Herbalife. According to reports from the gathering, his presentation didn't do much to convince investors that Herbalife is a pyramid scheme.
Biogen Idec Inc. (NASDAQ:BIIB) closed up over 13 percent after the Committee for Medicinal Products for Human Use made a decision to grant Tecfidera new active substance status, meaning that Biogen has regulatory exclusivity for the drug in Europe and will not need to contend with a potential generic challenge for 10 years, news that Wells Fargo views as an "important victory" for the company. Wells expects "significant upside" for shares of Biogen on Friday's news but keeps a Market Perform rating on the name, saying that the stock will likely fully value Tecfidera's global prospects given the rally.
Lionsgate's (NYSE:LGF) The Hunger Games: Catching Fire is set to take theaters by storm this weekend, when it is widely expected to compete with some of the biggest box office records of all time. There's been zero doubt that Lionsgate's The Hunger Games: Catching Fire would take first place this weekend — the question is how much the film will ultimately rack up after its first weekend in release. Lionsgate's film will be debuting in 4,162 theaters this weekend where Catching Fire has been projected to earn anywhere from $155 million to upwards of $180 million.

Follow Jacqueline on Twitter @Jacqui_WSCS
Investing Insights: Will JPMorgan Chase Move Higher?