Live Nation Close to Selling Foxwoods Theatre and 3 Stocks At 52-Week Highs
Intervest Bancshares Corp. (NASDAQ:IBCA): Closing price $5.84
The holding company for Intervest National Bank reported that actions taken by the bank have caused the termination of the formal agreement dated December 9, 2010 between the bank and the Office of the Comptroller of the Currency. The bank is thus no longer subject to any formal or informal regulatory agreement. Shares closed up 2.64 percent on Monday at $5.84, and have been traded in a 52-week range of $3.51 to $5.88.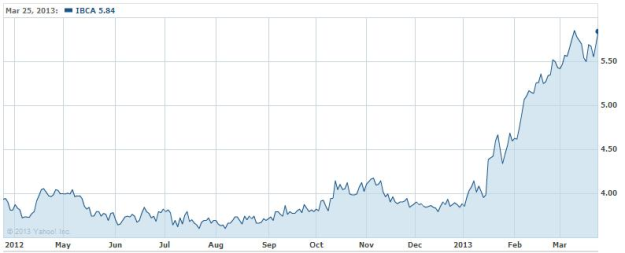 Johnson & Johnson (NYSE:JNJ): Closing price $79.68
Covidien's (NYSE:COV) pharmaceuticals business Mallinckrodt, said that it has introduced the 36 and 54 milligram dosage strengths of Methylphenidate HCl Extended-Release Tablets USP, generic version of Concerts. These two dosage strengths will be available along with the 27 mg dosage strength. The 27 mg dosage strength was made available in December when Mallinckrodt won approval from the FDA to manufacture and market the tablets in 27, 36 and 54 mg dosage strengths. Shares closed down 0.08 percent on the day at $79.68, having been traded in a 52-week range of $61.71 to $79.74.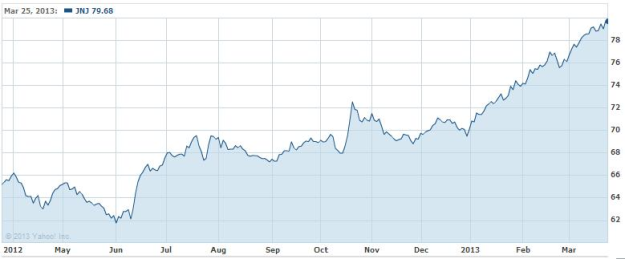 Eli Lilly And Company (NYSE:LLY): Closing price $55.62
Boehringer Ingelheim and Eli Lilly report that a New Drug Application for the investigational sodium glucose co-transporter-2 inhibitor empagliflozin was recently submitted to the FDA for the treatment of type 2 diabetes mellitus in adults. Empagliflozin is a member of the SGLT2 inhibitor class of drugs being studied for the reduction of blood glucose levels in adults with T2D. The emerging SGLT2 inhibitor class removes excess glucose through the urine by blocking glucose re-absorption in the kidney. Shares closed up 0.09 percent on Monday at $55.62, and have been traded in a 52-week range of $39.16 to $55.74.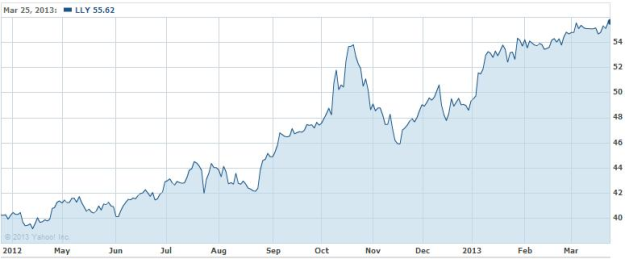 Live Nation Entertainment (NYSE:LYV): Closing price $12.26
Live Nation is nearing an agreement that would sell Foxwoods Theatre by Broadway producer Jon Platt and president of Jujamycn Theaters Jordan Roth, according to the New York Post. Sources report that the price should dip below its $60 million valuation due to a recently discovered $15 million pension liability issue. Shares closed up 1.24 percent on the day at $12.26, having been traded in a 52-week range of $8.01 to $12.18.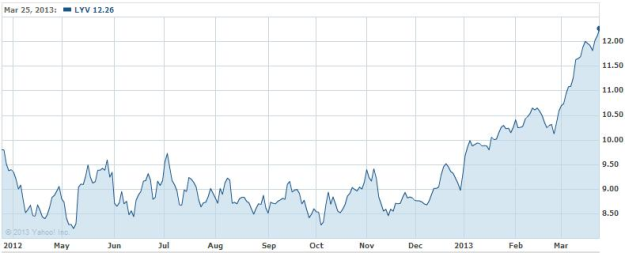 Don't Miss: Cyprus Prepares for This Make-or-Break Vote.