Lockheed Martin Gets Big Order, JPMorgan Reaches Settlement: Morning Buzzers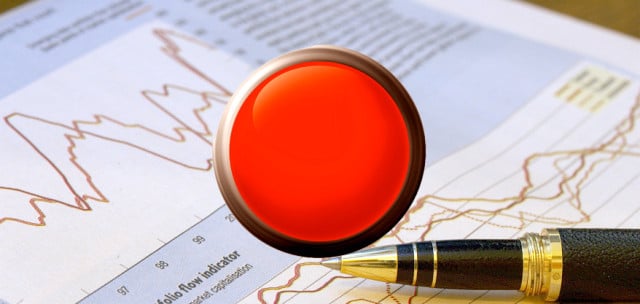 U.S. stock futures rose slightly this morning ahead of the Federal Reserve's two-day policy meeting. Economists surveyed by Bloomberg have said they believe the Fed will decide to reduce its $85 billion a month bond purchases by $10 billion. On Monday, stocks rose after Lawrence Summers decided to drop out of the race for Fed Chairman, making the investor-preferred Janet Yellen the likely candidate to replace Ben Bernanke.
Futures at 8:30 a.m.: DJIA: +0.07% S&P 500: +0.07% NASDAQ: +0.16%
Here's your cheat sheet to what's buzzing this morning: 
Barrick Gold (NYSE:ABX) 85-year-old co-founder and co-Chairman Peter Munk has given no indiction that he'll retire anytime soon, despite pressure from large investors and shareholders to give a date when he'll leave the company. According to the Wall Street Journal report, investors have told the Toronto-based company — which is the world's largest miner of gold — that they want new independent directors to be brought in. Munk has shown no desire to step down and hand the leadership position over to co-Chairman John Thorton.
JPMorgan Chase (NYSE:JPM) has reached a settlement with regulators in the U.S. and the U.K. over the $6 billion London Whale trading scandal, agreeing to pay $800 million in fines and admit wrongdoing, which could lead to more private lawsuits. According to a report from the New York Times, the admission of wrongdoing is "groundbreaking," but the paper still noted the JPMorgan's senior executives got away without charges. The bank is still facing another fine from the Commodity Futures Trading Commission.
Lockheed Martin (NYSE:LMT) has won an order from Holland for 37 of its F35 fighter jets, which the country's Defense Minister will announce later today, according to sources who spoke to Reuters. The F35 project is several years behind schedule and 70 percent over budget due to technical difficulties, which led to a majority vote in the Dutch parliament to end the country's involvement in the project.
Philips (NYSE:PHG) shares have fallen as the Dutch electronic and healthcare company's forecasts fell short of expectations. The company said it plans to buy back $2 billion worth of its own shares and will grow sales between 4 and 6 percent through 2016, according to the Wall Street Journal. Philips has been restructuring, cutting jobs and expenses, and focusing on its main products like hospital scanners and LED lights. Some criticized Chief Executive Frans van Houten, saying he could have made more optimistic predictions, but he responded that the targets are "balanced, responsible, and we're also able to deal with some contingencies."
Don't Miss: Is Dodd-Frank Helping Financial Stocks Post-Lehman?
Follow Jacqueline on Twitter @Jacqui_WSCS