Look Familiar? McDonald's Launches Its Own Pumpkin-Spice Lattes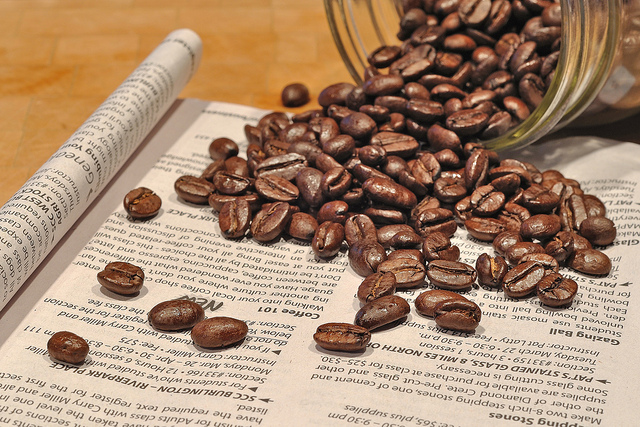 It is officially fall, and while that means different things for different employers and businesses, for Starbucks (NASDAQ:SBUX), it only means one thing: pumpkin-spice lattes.
The popular brew comes with espresso, pumpkin-flavored syrup, and steamed milk, and a 16oz offering goes for $4.55, on average. Since the drink's introduction nine years ago, Starbucks reports that it has sold 200 million pumpkin-spice lattes, and customers' proclivity to the seasonal drink doesn't seem to be dwindling. According to Bloomberg, John Gordon, principal at Pacific Management Consulting Group, believes, "Everybody is doing pumpkin this fall."
But that doesn't equate to all good news for the Seattle-based coffee giant — now, not only are its consumers buying into the pumpkin trend, so is a competitor.
Bloomberg reported Tuesday that McDonald's (NYSE:MCD) is rolling out its own pumpkin-spice latte, and while the drink certainly won't be on the Dollar Menu, it will still be priced at almost half that of Starbucks's cup of pumpkin joe. A 16oz pumpkin latte from the McCafe will cost customers $2.89, while the Starbucks drink is currently $4.55, and they'll pack the same number of calories — 340 with whole milk.
The addition of a pumpkin-spice latte to McDonald's menu reflects just another item the fast food chain has added to its offerings in an attempt to combat flattened consumer demand and same-store sales losses. The Oak Brook, Illinois-based company has orchestrated many menu makeovers as of late, and though it hasn't channeled much energy on its beverage offerings, that overhaul could be next.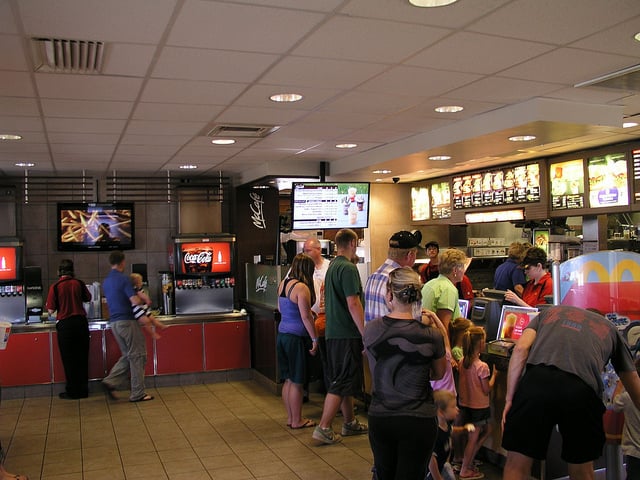 The specialty coffee drink is also not low cost, and thus demonstrates the chain's desire to continue maintaining profitability and appeal to those consumers who aren't only relying on the Dollar Menu. Though McDonald's has a lot of bargain buyers, it also recognizes that some customers are willing to pay more — that's where the pumpkin-spice lattes, new chicken wings, and steak breakfast sandwiches come in.
The new, higher-priced offerings are not the cheapest on the menu, but they're some of the most sought after by many. That's good news for McDonald's, which now faces higher labor and operating costs, and that's why the chain is willing to continue rolling out specialty items.
According to Bloomberg, Gordon said: "They're trying to further refine the so-called barbell strategy of selling low-priced, value items with more expensive fare. They are trying to sell the higher-priced food because they need the margin."
So while McDonald's needs the margin, customers need the pumpkin — it works out perfectly. Except, where does Starbucks fit in? Dunkin' Brands Group's (NASDAQ:DNKN) Dunkin' Donuts also offers a pumpkin mocha, so it's safe to say coffee junkies have a lot of options this fall.
It'll be interesting to see which pour house consumers choose: if they'll continue going to Starbucks for the higher-priced latte or if they'll give McDonald's brewers a shot. The pumpkin-spice lattes are being introduced this month and will sell through mid-November.
Don't Miss: Burger King: Full-Fat Fries Are So Last Season