5 Worst Cities to Find Employment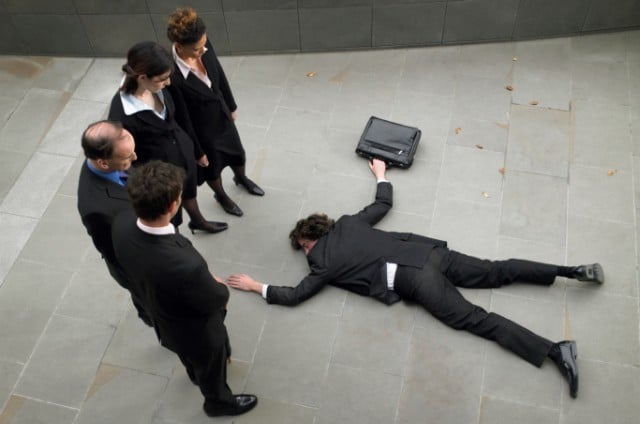 The job market impacts your ability to find a job in your field. During the recession, people across the country had to accept lower-paying positions in areas outside of their niche when unemployment reached a high of 10 percent in 2009. Unemployment rates are constantly changing. From January to June of this year, the rate improved by a half of a percentage point.
Many other factors play into how a job search turns out, as well. Of course, your education level, work experience, and interview skills may give you an edge over the competition, but certain groups tend to have a tougher time. Many recent college graduates, for instance, have experienced higher rates of unemployment and found it particularly challenging to find the right job. Certain positions, like lawyers, are not as in-demand as other positions, which makes it tougher to find a career in such fields.
The job market in your area also has a direct impact on your ability to find employment. If unemployment is high where you live, more applicants are applying for each position and competition for jobs increases. High rates of unemployment make it all the more essential for you to make yourself stand out from the pool of applicants. This list of some of the worst jobs markets contains markets that have consistently seen high unemployment rates and job opportunities are limited in these areas.

1. Yuma, Arizona
Yuma is Arizona's eleventh largest city and it has a population of around 94,000. The Colorado River city holds the Guinness world record for the sunniest city on earth, being sunny 91 percent of the time during daytime hours. The city has a rich history and it receives some tourism. Yuma's job market, however, is one of the worst.
In Yuma, the Bureau of Labor Statistics reports the unemployment rate at 26.5 percent (as of May 2014). Unemployment has seen a slight increase in Yuma, as it was slightly lower earlier in the year at 24 percent in April and 22.9 percent in February. The most recent Census data also indicates the median pay at $41,156, around $9,000 under the median pay for all Arizona households.
Some of the more common jobs in Yuma are farming occupations, employing around 8,500 Yuma workers, and also office and administrative support occupations, employing close to 8,700 Yuma workers.

2. El Centro, California
El Centro covers only about 11 square miles and is located about 115 miles east of San Diego. Incorporated just over 100 years ago, the city is appears to be a small community. Unemployment in the El Centro is 21.1 percent, as of May 2014. Unemployment has remained fairly stagnant at this high rate in El Centro. In January and February, unemployment rates were at 21.8 percent and 21 percent, respectively. In April, however, the rate rose to 22.8 percent.
The median household income is $41,418 – around $20,000 less than the median income for all of California. Some of the highest levels of employment in El Centro are in farming occupations, sales and related occupations, education, and office and administrative support positions. Computer technology and healthcare support occupations are among the fields that employ the fewest El Centro workers.
3. Merced, California
This Central Valley city is home to around 80,000 California residents. The city indicates in publication that it has traditionally relied on the Castle Air Force Base and agribusiness for economic growth. It also houses industries like printing, fiberglass boat building, warehousing, distribution and packaging.
Education, food service, sales, office and administrative support, farming, production, and transportation occupations are among the fields with the highest levels of employment. There are fewer workers in fields like social sciences, life sciences, and computer technology.
At $38,253, Merced has a relatively low median household income when you consider the median income of all California households is $61,400. Unemployment is 12.5 percent, as of the most recent reports, which exceeds the national unemployment rate by nearly 6.5 percentage points. Unemployment in Merced was much higher during the beginning of 2014, exceeding 16 percent for the first quarter of the year. The job market does seem to be seeing some improvement, and hopefully it will continue along this road.

4. Yuba City, California
A Northern California City, Yuba's population is around 65,000. The city is also rich in history and is right near the site of the B-52 airplane crash of the 1960s. In Yuba City, the unemployment rate is 13 percent, which is lower than during the beginning of the year. In February  and March, Yuba City's unemployment rate surpassed the 16 percent mark. This improvement may be short lived, however, as Yuba's unemployment fell below 14 percent in late 2013 and rose again in early 2014.
With a median household income of around $50,000, income in Yuba City is around $11,400 under the California median household income. Education, food service, sales, and office and administrative support occupations employ many of Yuba City's workers. While occupations like construction, personal care, computer technology, life and social sciences, and architecture and engineering employ smaller percentages of Yuba City workers.

5. Porterville-Visalia, California
With a population of just over 55,000, this San Joaquin Valley city has a variable climate and a lot of beauty. Unemployment in the Porterville area is 11.6 percent, as of May 2014. This is much lower than in January, when unemployment was at 15.2 percent. Porterville's unemployment rate fluctuates a great deal from month-to-month, dropping 4 whole percentage points in two short months, and rising by nearly 2 percentage point in one month.
The median household income is $42,628 in Porterville and in nearby Visalia, median income is a bit higher at $53,718. Farming, transportation, office and administrative support, sales, healthcare, and education occupations employ the largest percentages of workers in Porterville-Visalia. On the other hand, fields such as architecture, engineering, and computer technology employ only a small percent of workers in this area.
More From Wall St. Cheat Sheet: