Low Crude Prices Hand Exxon Lowest Profit since Early 2010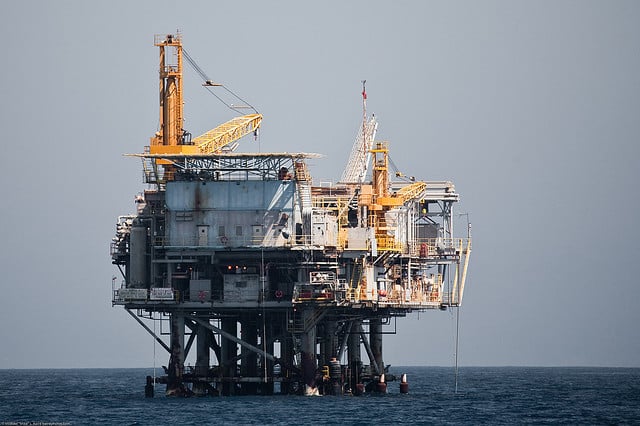 Dropping for the first time in four years, Exxon Mobil's (NYSE:XOM) quarterly profit came in lower than it did in early 2010, and missed Wall Street's expectations. In the second quarter, crude oil prices dropped, as did returns from the company's gasoline and diesel manufacturing business, pushing profit down 57 percent to $6.9 billion, or $1.55 per share, from the year-ago quarterly profit of $15.9 billion, or $3.41 per share.
Analysts polled by Thomson Reuters forecast that the largest publicly traded oil company would report a profit of $1.90 per share. The company's missed estimates by the most since 2002.
The sizable drop in profit was accompanied by a similar, albeit smaller, decline in revenue. Exxon reported Thursday that second quarter revenue decreased 16 percent to $106.5 billion in the three-month period. Nevertheless, Chairman and Chief Executive Officer Rex Tillerson said in the earnings press release that these results reflected "continued strong operation performance."
A drop in quarterly profit was expected, as the Thomson Reuters forecast showed. After all, the year-earlier quarter included a $7.5 billion gain from tax-related items and divestments, including the sale of a portion of its stake in a Japanese refining business. It was not the absence of such asset sales — which the company said is a regular, if unpredictable, part of its business — that held back earnings.
In the second quarter, daily oil and gas production declined by approximately 1.9 percent, falling to four million barrels, and the quarter was the eighth straight period of year-over-year production declines. Exxon Mobil, like other oil producers, is having difficulties overcoming the lack of large and easily accessible oil deposits, and the competition from state-run oil companies.
It is important to note that Exxon Mobil Chief Executive Officer Rex Tillerson did lower the company's full-year capital projects budget by 4.5 percent to $38 billion in 2013, and a side effect of that reduction can be seen in its stock's performance. Shares of Exxon Mobil have advanced just 8.3 percent so far this year through Wednesday, while rival Chevron's (NYSE:CVX) stock has gained 16 percent, and the Standard & Poor's 500 Index has risen 18 percent.
As early as March, the company acknowledged that its combined oil and gas output would fall again this year, and production would remain low until construction on new platforms and pipelines is completed, allowing Exxon Mobil to bring recent discoveries online.
Oil prices have only exacerbated the company's production woes. Global crude oil prices dropped throughout the second quarter, because the growth in crude oil production has far outstripped demand.
In fact, according to data from the International Energy Agency in Paris, production growth grew almost six times faster than the corresponding expansion in demand. The world's oil supply increased by an average of 590,000 barrels per day, while daily demand grew by just 100,000 barrels, the agency's July 11 report showed.
Even though U.S. natural gas prices rose in the second quarter, profits from natural gas production still failed to offset the effects of weaker crude prices for Exxon Mobil, the largest producer of natural gas in the United States. Still, natural gas production accounted for 48 percent of the company's overall output last year.
Exploration and production earnings declined 25 percent in the three-month period, thanks in part to higher operating expenses abroad, while profits from Exxon's refinery operations dropped 94 percent.
The drop in refining profits showed that the narrowing price gap between cheaper, domestically produced crude and more expensive foreign crude seems to have hurt margins more than expected, Edward Jones analyst Brian Youngberg told The Wall Street Journal. "You're just seeing these operating costs accelerating across the board," he said. "It's a challenging time for them."
Follow Meghan on Twitter @MFoley_WSCS