Lower Gas Prices Fuel Wal-Mart, Target and 3 Other Hot Stocks
Wal-Mart (NYSE:WMT): Though consumers are experiencing reduced paychecks, the additional taxes haven't stopped spending. Consumer spending rose 3.2 percent for the first quarter of the year over the same quarter last year, and assisting in the effort is deflation of gas prices.  Average cost per gallon has fallen by $0.28 since a peak in February, and analysts are predicting a further drop of 20 percent — good news for retailers, such as Wal-Mart and Target (NYSE:TGT), which are seeing the benefits of less money being put into the tank.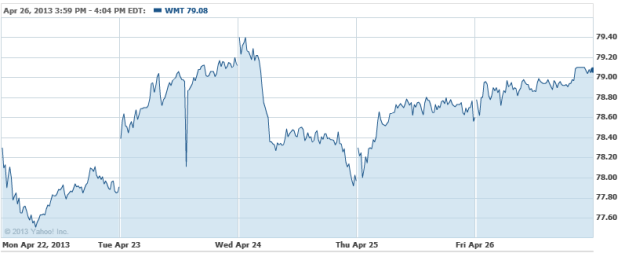 Nam Tai Electronics (NYSE:NTE): The company experienced a healthy Q1, and trounced estimates for earnings and revenue. Earnings per share of $0.11 beat by $0.06, while revenues of $177.4 million beat estimates by $27.4 million. So why has the stock tanked over 30 percent? Turns out, a dismal outlook is sending investors fleeing the company, when it was announced that LCM production may shut down if the margins do not improve.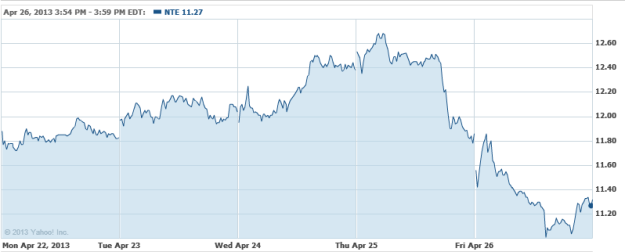 BHP Billiton (NYSE:BHP): In efforts to shed assets amid a weakened market, mining company BHP Billiton has announced that it will sell its Pinto Valley copper mine in Arizona to the Capstone Mining Corp., for $650 million. The sale is just another in a long line made by mining companies, which are finding themselves selling off properties to accomodate slowing demand.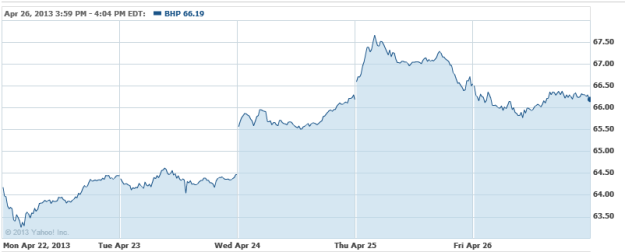 Loews Corp. (NYSE:L): Earnings of $0.62 missed expectations by $0.28, and revenues were in at $3.7 billion. The decrease in net income is primarily due to reduced parent company investment income as a result of lower performance for the trading portfolio the companysaid, though performance across the board was decreased or remained flat.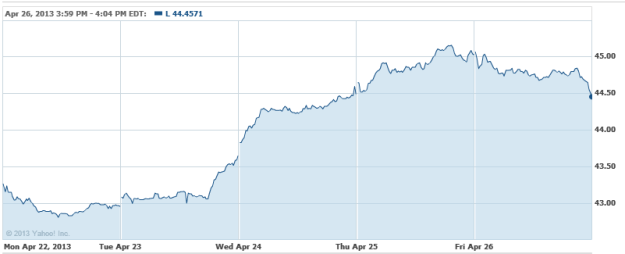 Don't Miss: Oil vs. Clean Energy Conundrum: Innovate, Don't Altercate.