Lululemon Is Still on Thin Ice with the Yogis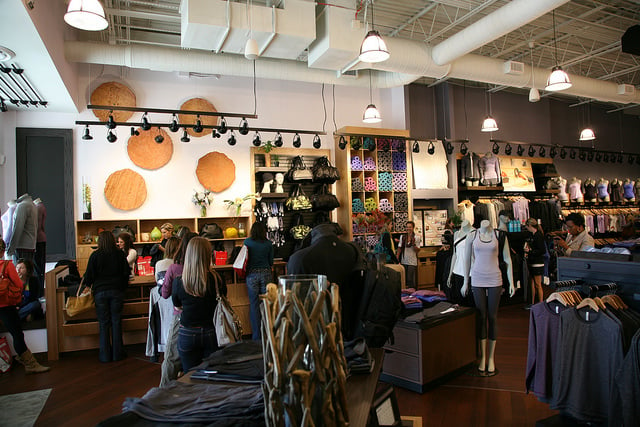 Recent reports indicate that Lululemon (NASDAQ:LULU) might have a new batch of problems to do some deep-breathing through, but representatives for the Canadian company still have yet to admit any significant issue.
In March, the athletic clothing company suffered a widespread yoga pants recall after it fielded complaints over the sheerness of its products. Lululemon responded to the embarrassing call-back by putting a new batch of pants on its shelves, but according to CNBC, consumers are not done complaining. This time, they're citing issues of leggings pilling after only a few uses.
The new criticism points a spotlight specifically on Groove and Wunder Under yoga pants. Disgruntled customers on Lululemon's Facebook (NASDAQ:FB) page argue that the pants are not only still too sheer, they also pill after only a few months of wear and easily collect holes and seam rips.
According to CTV News, one complaint on Lululemon's website reads: "I bought these pants on September 25, two weeks ago. Have worn them once for yoga, once for walking, and once for weights/cardio. Have washed them once hung to dry. They are already showing pilling in the thigh area." The poor review joins the company of many others.
Lululemon is vulnerable to consumer complaints because not only did it already endure a recent major recall, but it also recognizes its dedicated customers as the reason it has been able to report quarterly sales growth of more than 20 percent and continue selling its yoga pants at such a high price.
Products at the high-end yoga retailer can go for $100 or more, helping Lululemon record a sales figure last year of more than $1.4 billion; however, if the Canadian company is going to price its product so high, it needs to satisfy the shoppers that keep its success alive. Recent complaints indicate that it is failing to do so.
Thus far, Lululemon has responded to the most recent criticism by encouraging consumers to get in touch with a local company or visit their local store, and a spokesperson maintained in a statement Friday that only a "very small number" of customers have been affected.
According to CNBC, Lululemon believes that pilling "is not a widespread concern and this guest feedback is not indicative of a larger issue." We'll have to wait and see if consumers agree.
Don't Miss: 5 Roles That Led to Matthew McConaughey's Turnaround.