Lululemon Tanks On Rough Q1, Dole Receives Buyout Offer, and 3 More Hot Stocks
Lululemon Athletica (NASDAQ:LULU): The resignation of CEO Christine Day, combined with disappointing Q1 results have attracted a storm of downgrades, and subsequently sent shares of the apparel maker tanking, down over 15 percent. Uncertainty over who will head up the company in Day's place isn't helping to put investor concerns at ease. To top it all off, the company is delisting from the Toronto exchange.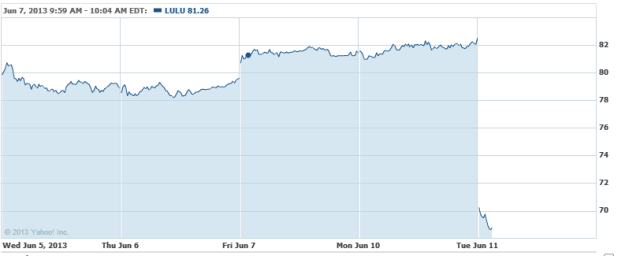 Dole Food Company, Inc. (NYSE:DOLE): Shares are racing nearly 20 percent on the news that it has received a a buyout offer from a group led by its CEO at $12 per share, or roughly $1.07 billion. Needless to say, traders are less than happy with the cancellation of the stock buyback plan, which may have had the potential to ultimately lower the acquisition price in the proposed transaction.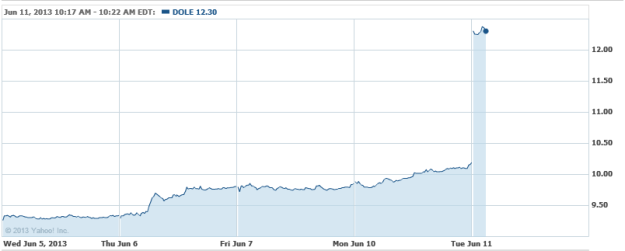 Coca-Cola Co. (NYSE:KO): Orange juice prices are set to deflate somewhat, offering a breather for Minute-Maid parent Coke and Tropicana parent PepsiCo (NYSE:PEP). However, the price decline is due to demand falling, and concerns over warnings of a citrus disease — and the companies still must contend with hurricane weather that could threaten the market.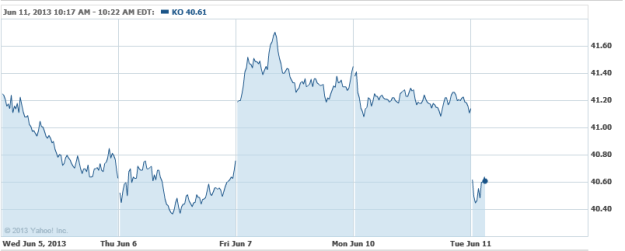 France Telecom (NYSE:FTE): Orange CEO Stephane Richard is being held for a second day of questioning by French authorities, who are trying to uncover the full extent of his role in a $376 million payout to businessman Bernard Tapie in 2008. The awarded damages were supposedly a part of his battle with the now-defunct bank Credit Lyonnais over the 1993 sale of Tapie's stake in sports clothing firm Adidas.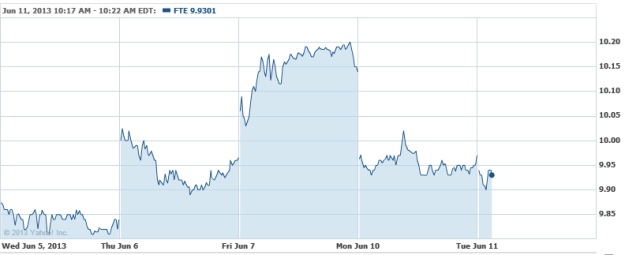 Don't Miss: AmazonFresh Has Arrived on LA's Doorstep.