M&A Speculation, Rumors and Buzzing Deals of the Week
Here's your Cheat Sheet to this week's top mergers and acquisition news:
Sprint Nextel Corporation (NYSE:S): Current price $7.14
On Monday, SoftBank Corp. confirmed that at the request of the Special Committee formed by the board of Sprint Nextel Corp, it has given Sprint a limited waiver of certain provisions of the merger agreement between the firms. The waiver will allow Sprint to enter into a non-disclosure agreement with DISH Network Corporation (NASDAQ:DISH), so as to receive confidential information from the latter, and to have talks with it solely to clarify and obtain additional information regarding its preliminary proposal made on April 15. However, the waiver does not allow Sprint to give non-public information to DISH, nor does it permit Sprint to enter into negotiations with that company; such actions may be taken by Sprint only in agreement with the Sprint-SoftBank merger accord.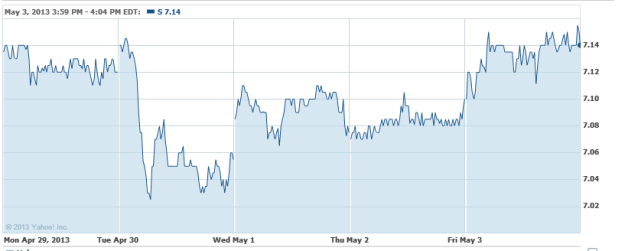 PepsiCo (NYSE:PEP): Current price $28.81
PepsiCo has confirmed that it was in discussions with the investor Nelson Peltz, who has disclosed that he is a major stakeholder in the company of $269 million. This revelation has ignited chatter suggesting that his Trian Fund Management firm might be ready to broker a merger between PepsiCo and another Peltz interest, Mondelez. In turn, that idea prompted talk of PepsiCo turning its drinks divisions into a stand-alone company, which a PepsiCo/Mondelez giant, always ready to focus on more profitable snacks, might either maintain loosely, or divest altogether. What is more, one analyst implied to Just-drinks a$60 billion value for PepsiCo's drinks, with Anheuser-Busch InBev seen as a potential suitor.
Are these stocks a buy or sell? Let us help you decide. Check out our Stock Picker Newsletter now.

Conceptus (NASDAQ:CPTS): Current price $31.05
Bayer will acquire Conceptus at a cash price of roughly $1.1 billion, to add a permanent contraception device to complement its offerings in women's health. Conceptus shareholders will receive $31 per share in cash, according to a Monday statement by the parties. The price is 20 percent beyond the April 26th close for Conceptus of $25.90.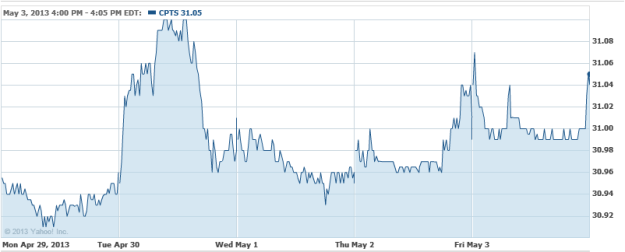 Telular Corporation (NASDAQ:WRLS): Current price $12.72
Avista Capital Partners will purchase Telular for $12.61 per share net in cash and around $18.5 million in assumed net debt, or about $253 million in total consideration. The purchase price marks a 31 percent premium to the close on April 26, which was the last full trading day before Monday's announcement, and a 27 percent premium to the 60-day average share price. The proposed transaction has fully committed financing and should close within 50 to 75 days.
Are these stocks a buy or sell? Let us help you decide. Check out our Stock Picker Newsletter now.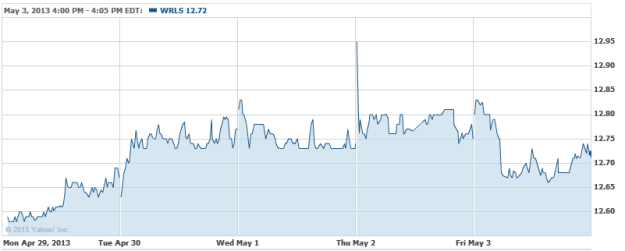 Yahoo! (NASDAQ:YHOO): Current price $25.08
The government of France has put the kabosh on Yahoo's offer to purchase an interest from the carrier France Telecom/Orange, reportedly because it decided it did not want an American company to have a controlling stake in a French operation, said a knowledgeable source to TechCrunch. Chatter regarding problems with the deal have been abroad for weeks, and a report in the Le Monde last week opined that Orange had suspended the transaction due to opposition from the French state, which owns some 27 percent of the utility.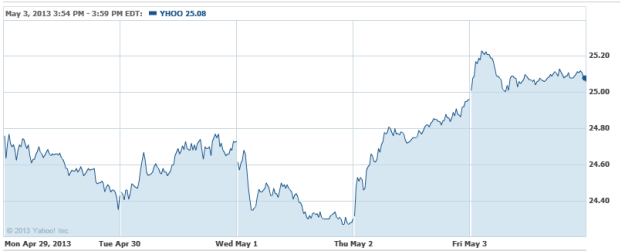 Best Buy Co. (NYSE:BBY): Current price $26.52
On Tuesday, Best Buy said that it will divest its 50-percent interest in Best Buy Europe, a joint venture it formed in 2008 with Carphone Warehouse Group. The sale price of roughly $775 million as of April 29 is comprised of 21 to 4 ratio of cash to CPW stock, subject to a 12-month lock-up restriction. If, at the end of the lock-up period, the aggregate of the total proceeds received by Best Buy from sales of the shares by CPW along with the market value of any remaining shares is less than around $99 million, CPW will pay such deficiency to Best Buy.
Are these stocks a buy or sell? Let us help you decide. Check out our Stock Picker Newsletter now.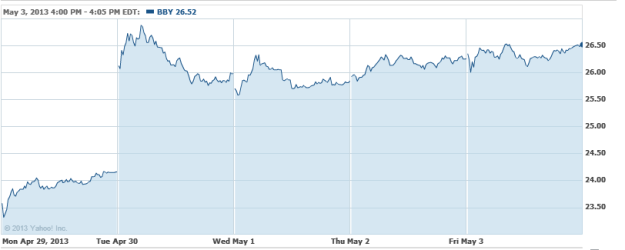 Don't Miss: Do These Big Deals Signal Growing M&A Buzz?
Contango Oil & Gas Company (NYSE:MCF): Current price $38.98
Contango and Crimson Exploration jointly announced Tuesday that they have reached a merger agreement for an all-stock transaction through which Crimson would become a wholly-owned subsidiary of Contango. Pursuant to the terms, each share of Crimson stock will be converted into 0.08288 shares of Contango stock, resulting in Crimson stockholders owning 20.3 percent of the post-merger Contango. Total consideration in the transaction is roughly $390 million, calculated on the assumed issuance of about 3.9 million shares of Contango common stock and the assumption by Contango of some $244 million of long-term debt of Crimson. The transaction should close in the third quarter.

Nokia Corporation (NYSE:NOK): Current price $3.31
Nokia's venture-capital arm Nokia Growth Partners will invest in the California startup Pelican Imaging as the former looks towards winning back customers from Apple and Android devices with cameras that provide more depth and ease of splicing together images. The Pelican investment is part of an endeavor to differentiate Nokia as it attempts to stir up demand in its Lumia smartphones, which run Microsoft Corp.'s Windows software, and also to reverse falling sales and regain market share.
Are these stocks a buy or sell? Let us help you decide. Check out our Stock Picker Newsletter now.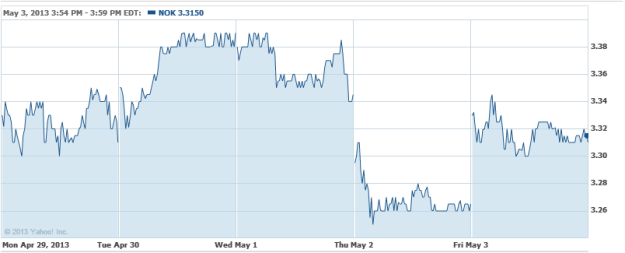 International Business Machines Corporation (NYSE:IBM): Current price $204.59
Late on Wednesday, knowledgeable sources said that talks between Lenovo and IBM over a multi-billion dollar deal through which Lenovo would buy portions of IBM's server business have broken down, who went on to say that, while the discussions might resume, they were halted because of worries due to  valuation. Spokespersons for Lenovo and IBM declined to comment.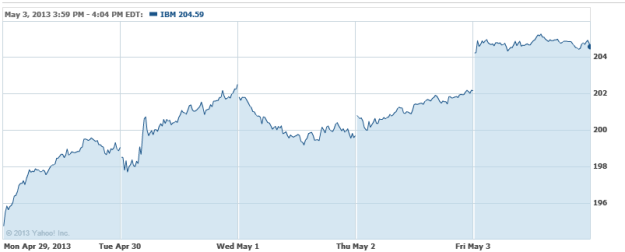 Archer Daniels Midland Company (NYSE: ADM): Current price $34.20
ADM has finalized its due diligence on GrainCorp Limited, and will now extend a cash offer to purchase the outstanding common shares of that company for A$12.20 per share, through the terms of the takeover bid implementation deed signed last week. The offer suggests a total transaction value of roughly A$3.4 billion, which reflects the weighted average cost of buying the initial 19.8-percent stake in GrainCorp at an average price of A$11.24 per share, and the remaining shares of GrainCorp at A$12.20.
Are these stocks a buy or sell? Let us help you decide. Check out our Stock Picker Newsletter now.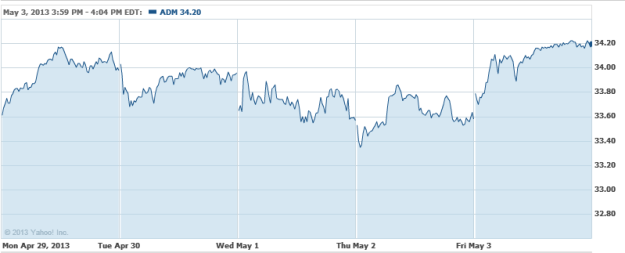 Investing Insights: Can Philip Morris Continue This Bull Run?
SemGroup Corporation (NYSE:SEMG): Current price $54.98
SemGroup has signed a definitive agreement to buy the equity interests of Mid-America Midstream Gas Services, which is a wholly-owned subsidiary of Chesapeake Energy Corporation (NYSE:CHK), the owner of the gas-gathering and processing assets in the Mississippi Lime play, for $300 million in cash. The transaction should close by the third quarter of 2013, and is subject to certain regulatory approvals and closing conditions.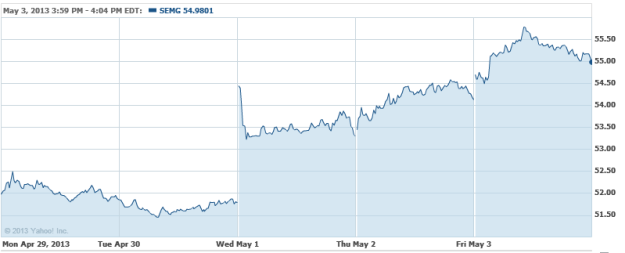 General Electric Company (NYSE:GE): Current price $22.57
Marking the first major purchase for the company since it sold its remaining interest in NBC Universal two months ago, GE has won antitrust approval to acquire the oilfield pump maker Lufkin Industries, in a $2.98 billion transaction that will permit GE to notably grow its presence in the rapidly-growing market to extract oil and natural gas from shale. The Federal Trade Commission, woriking with the Justice Department to enforce antitrust law, reported the approval on Friday. GE hopes to close the acquisition by June.
Are these stocks a buy or sell? Let us help you decide. Check out our Stock Picker Newsletter now.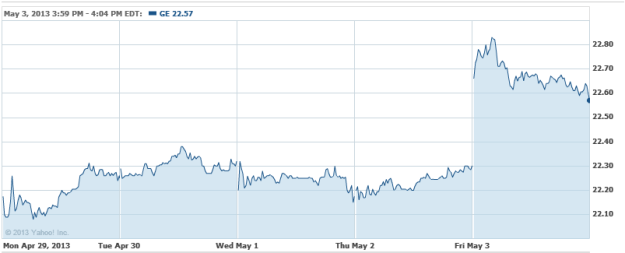 Investing Insights: Is Caterpillar Undervalued?
Ericsson (NASDAQ:ERIC): Current price $12.19
The firm will sell its power cable operation to the  Danish company NKT Cables. Resulting from the divestiture, around 320 employees and consultants, based mostly in Sweden, will transfer to the buyer. The purchase price of the transaction is at 250 million Swedish kroner, and it should close during the beginning of the third quarter, being subject to the usual regulatory approvals.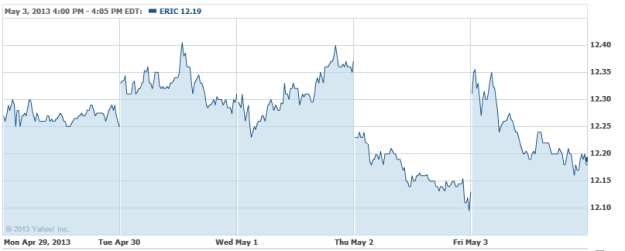 The Hain Celestial Group (NASDAQ:HAIN): Current price $63.41
Hain has purchased Ella's Kitchen Group Limited, for the formation of the Global Infant, Toddler & Kids Division under Hain Celestial US. Ella's Kitchen makes and distributes premium organic baby food under the Ella's Kitchen brand and is the first firm to offer baby food in convenient flexible pouches. Beyond that, the company offers an array of 80 branded organic baby food products mostly in the United Kingdom, the United States and in Scandinavia.
Are these stocks a buy or sell? Let us help you decide. Check out our Stock Picker Newsletter now.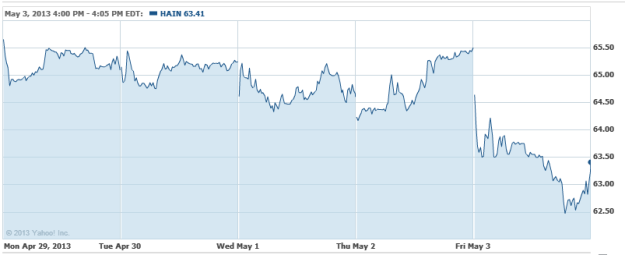 Don't Miss: Can Kass Beat Buffett and Drive Down Berkshire Stock?