Macy's Hits Pause on Chinese Online Expansion Plans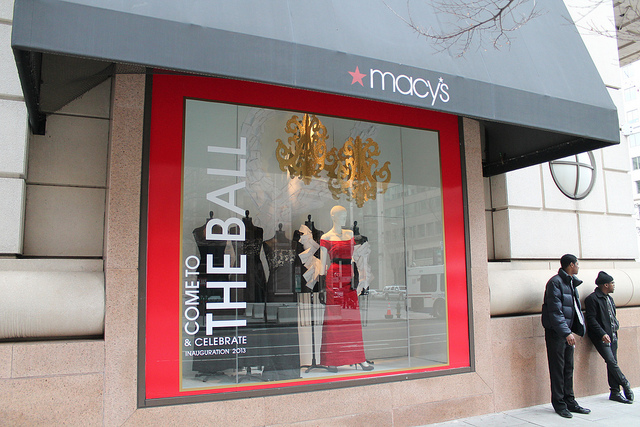 The race to capitalize on China's growing e-commerce sphere just lost another contender — at least for now. Macy's Inc. (NYSE:M) recently shuttered its online expansion plans for the world's No. 2 economy, a company spokesman told the Wall Street Journal in a report published Sunday.
"While our company has interest in international markets over the long term, we have no current plans for an expanded presence in China," Jim Sluzewski said to the Journal, adding that Macy's is pausing its plans for online growth because the company is trying to learn more about Chinese consumers, not because of concerns about a slowdown in the Chinese economy.
By several accounts, e-commerce in China is booming. A 2012 forecast by Zia Daniell Widger of Forrester Research, cited by the English-language China Daily shortly after Macy's announced its foray into China's e-commerce market last year, said online sales in the country would hit $169 billion in 2012 and reach $356 billion in 2016. Figures by consulting firm Bain & Co. referenced in the Journal's report put the figure at a more robust estimate of $539 billion by 2015.
Despite the pullback, Macy's still offers international shipping to China via its U.S. website, though on a "very limited basis," Sluzewski said to the Journal. The push for online expansion is not a trend unique to China — U.S. retailers are renewing their interest in Internet retail at home, too. Best Buy Co. (NYSE:BBY) CEO Hubert Joly told Bloomberg last week that the electronics retailer, though late to the online game, wants to double its share of American consumer electronics sales via the Web to 18 percent from Best Buy's current 7 percent.
Macy's acquired a minority stake in Chinese online retailer VIPStore Co. for $15 million in May of last year, making it the Cincinnati-based retailer's first taste of a foreign market, according to a China Daily report. Macy's CEO Terry Lundgren said to the Journal at the time of that announcement that he believed the venture was "a good match for our current interests in selling to Chinese consumers and understanding the market."
Don't Miss: China: Room for Wal-Mart?