Madison Square Garden Risk Declines and 4 Stock Analyses Not to Miss
Kulicke & Soffa Industries Inc. (NASDAQ:KLIC): Current Price: $11.32
Kulicke & Soffa reported higher Q1 revenue than previously predicted, but the company provided Q2 guidance that is viewed by the firm as weak. DA Davidson views the guidance as being cautious, and the firm believes that the company will report very strong Q3 results. The firm keeps its Buy rating and a $20 price target on the stock.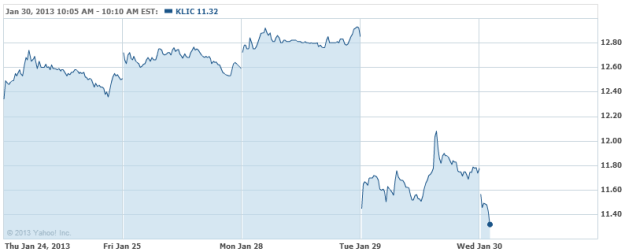 Eli Lilly & Co. (NYSE:LLY): Current Price: $54.53
According to Citigroup, Eli Lilly's base business is performing better than expected and the company's cancer drug in the pipeline, ramucirumab, is undervalued. The firm decided to reiterates its Buy rating and increase the stock's price target to $60.

Are these stocks a buy or sell? Let us help you decide. Check out our Stock Picker Newsletter now.
Madison Square Garden, Inc. (NASDAQ:MSG): Current Price: $50.35
Stifel raised its price target on Madison Square Garden due to the firm's belief that recent regional sports network deals highlight the value of this asset and execution risks involving the Garden renovation continue to decline. The firm keeps its Buy rating on the stock.

Polycom, Inc. (NASDAQ:PLCM): Current Price: $11.06
According to Northland, Plantronics' growth in UC revenues concerning Microsoft (NASDAQ:MSFT) Lync deployments is positive for Polycom (NASDAQ:PLCM) results. Polycom shares have an Outperform rating.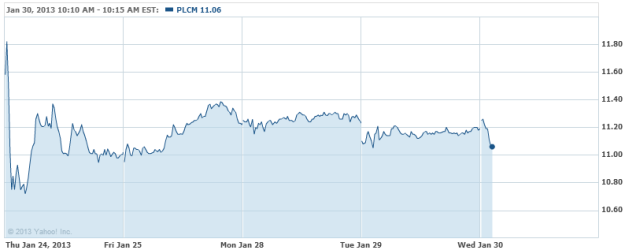 Parexel International Corp. (NASDAQ:PRXL): Current Price: $31.96
After its Q2 results, Baird decided to increase its price target on PARAXEL due to expansion of operating margins, favorable taxes, and raised guidance. Shares have an Outperform rating.

Don't Miss: Apple Loses Appeal.