Magic Flick of Wrist Unlocks Disney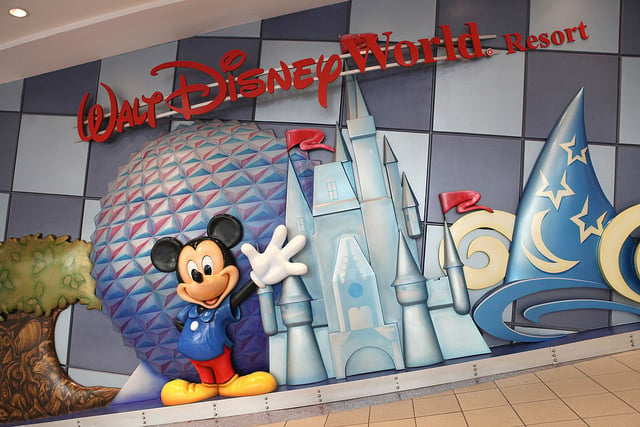 Walt Disney Co.'s (NYSE:DIS) Florida theme park successfully tested new electronic wristbands called MyMagic+ on visitors as an easier alternative to admission tickets, hotel room keys, and credit cards.
Florida's Parks Division chairman, Thomas Staggs, one of two internal contenders to become CEO of Disney when current boss Robert Iger steps down, said during the trial that they found the MyMagic+ wristbands significantly boosted guest spending.
"They were tested by 1,000 people at Walt Disney World in Florida," Staggs said at Allen & Co.'s annual conference in Sun Valley, Idaho. "Guests spent more on average in part because they had fun with the technology."
The wristbands work by being linked to a customer database, allowing guests to purchase items in Disney World's hotels, four theme parks and water parks. Visitors simply wave their wristband past a sensor, speeding up transactions and helping them be more time-efficient and achieve more during their visits
The world's largest theme park operator is planning additional trials of the MyMagic+ wristband technology in Florida before expanding it throughout its parks by the end of this year. "We're still in test mode," Staggs said. "It takes some time to get it all rolled out."
In addition to acting as an all-encompassing access key to the park, the wristbands assist with crowd control and reduce the time spent standing in lines by enabling visitors to book rides and restaurants in advance. The wristbands can even be used to schedule a personal meet-and-greet with Disney characters like Goofy or Mickey Mouse.
MyMagic+ builds on Disney's current Fast Pass program, which allows guests to schedule attractions in one-hour windows once they are already in the park. "It allows them to have a prearranged schedule before they start their day so it's actually an enhanced Fast Pass," Staggs said. "Fast Pass is getting better." Disney will also use MyMagic+ to offer promotions and activities that may interest visitors.