Manicures or Meth? CVS Isn't Taking Any Chances With Nail Polish Remover Sales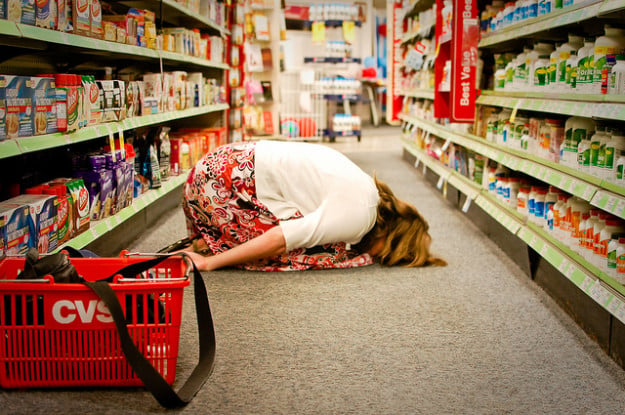 Alcohol and cigarettes aren't the only things CVS Caremark Corporation's (NYSE:CVS) stores are carding its customers for these days — a bottle of nail polish remover also requires an 18-year old ID.
While teenage girls aren't necessarily smoking or drinking the remover (at least we don't think they are), they can source a key ingredient from it that goes into the making of methamphetamine or "meth." To combat this developing trend, The Huffington Post reports that many stores across Southern New England are ready to put a stop to it, and that's why they are requiring nail polish remover buyers to have valid identification when they make their purchases, even limiting customers to how many bottles they can buy.
Nail polish remover contains acetone, one of the key ingredients that goes into the production of meth, an illegal addictive stimulant and psychoactive drug. Though there isn't yet a federal or state law that forbids stores from selling the item without proper ID, many CVS stores such as those in New England and another in Georgetown in Washington, D.C. have taken the initiative to enact their own rule. The Huffington Post highlights that CVS's public relations director, Mike DeAngelis, told NBC Washington that, "Our policy limits the sales of these products in conjunction with other methamphetamine precursors and is based on various regulations requiring retailers to record sales of acetone."
CVS is still the only pharmacy in the New England area to require identification for these nail polish remover products, which could ultimately hurt CVS sales. However, it isn't surprising that CVS would rather be safe than sorry. It already had to pay $77.6 million in 2010 to settle a federal lawsuit that charged the pharmacy with selling pseudoephedrine to criminals and it likely isn't taking any chances going down that road again.
Whether or not the sale of nail polish remover has any effect on the manufacturing of meth, CVS pharmacies in New England are ensuring they don't play any role in the selling to minors, even if that means the perpetuation of a bad manicure.
Don't Miss: 5 Films That Took Universal to a Record Year Abroad.