Manufacturing Outlook Darkens as Growth Slows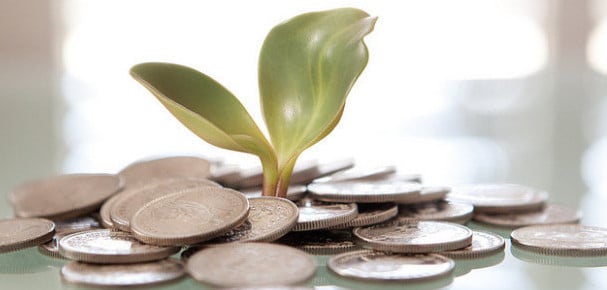 Modest growth seems to be the primary theme of the U.S. manufacturing sector right now. Last week, a number of manufacturing surveys from regional Federal Reserve banks showed conditions swinging from negative to positive between May and June. However, forward-looking indicators were less optimistic, and gauges of employment remained weak.
The regional manufacturing data is supported by a national-level manufacturing PMI report released by Markit, a financial information services firm. Markit's index of manufacturing conditions fell from 52.3 in May to 51.9 in June, still signalling expansion but at a slower rate than before. The index averaged 52.1 in the second quarter compared to 54.9 in the first quarter.
"Manufacturing clearly down-shifted a gear between the first and second quarters, and is at risk of losing further momentum as we head into the second half of the year," commented Markit Chief Economist Chris Williamson. "Output growth remained well down on the robust pace seen at the start of the year and persistent weak order book growth suggests the sector is at risk of stalling."
Generally weak demand has put downward pressure on recruitment. The employment component of Markit's index fell from 42.6 in May to 49.9 in June, which shows contraction in the manufacturing labor market. Williamson commented: "Firms are responding to the increasingly worrying order book trend by pulling back on recruitment. The employment picture from the survey is the weakest for almost three-and-a-half years, consistent with roughly 30,000 jobs being lost per month in the manufacturing sector."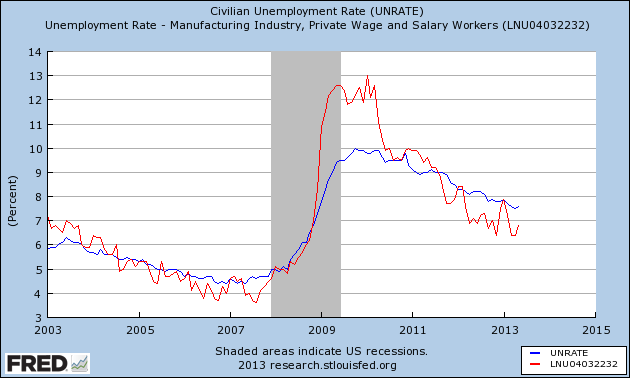 Some positive highlights from the report include increases in both output and new orders. Output increased from 52.7 in May to 53.5 in June, while new orders — an indicator of domestic demand — increased slightly from 53.3 to 54.4. New export orders — an indicator of overseas demand — declined from 49.8 to 46.3, signalling contraction at a faster rate.
Williamson commented: "Domestic demand is far from lively, but it is a deteriorating export scene that is causing the real problems. Export orders are being lost at the fastest rate since the height of the financial crisis in mid-2009."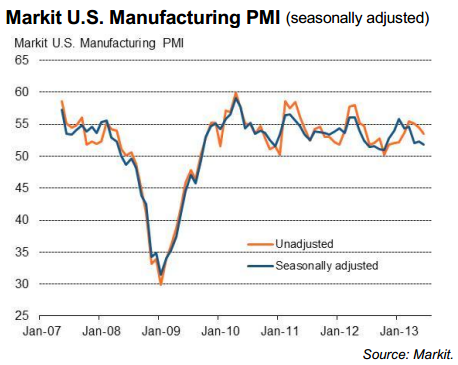 Don't Miss: Are Baby Boomers Feeling Better About Their Finances?