Manufacturing Outlook Worsens Despite June Recovery
Conditions for New York manufacturers improved modestly in June, according to the latest Empire State Manufacturing Survey. General business conditions — the survey's most comprehensive measure of economic sentiment and business outlook — climbed 9 points to 7.8, indicating growth after falling into negative territory in May. The jump is a surprise beat against expectations for an increase to just 0.50.
However, it's important to point out that the strong increase in the general business conditions index masks weakness in other key components. The indexes for new orders, shipments, and unfilled orders all declined, either falling deeper into or entering negative territory. Labor market conditions, measured by the index for number of employees and the index for the average workweek, continued to worsen as well.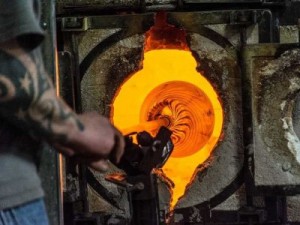 Perhaps most disappointing, the indexes gauging the six-month outlook also declined, despite the upswing in general outlook in June. The future general business conditions index declined to 25.0, while the future new orders index fell 9 points to 19.8. The future average workweek index declined 11 points to -9.7.
A number of manufacturing reports released recently have painted an underwhelming picture of the sector. Earlier  in June, the U.S. Census Bureau reported that that total new orders for manufactured goods increased by 1.0 percent in April. The increase is less than the 1.4 percent gain forecast by economists, and follows a downwardly-revised decline of 4.7 percent in March.
The increase was led by an 8.4 percent jump in new orders for transportation equipment. Transportation orders are generally highly volatile and are often stripped out of core measures for factory orders. Excluding transportation, new orders actually fell 0.1 percent, vindicating previous reports suggesting weakness in the manufacturing economy.
Before that, Markit reported that its manufacturing purchasing managers' index increased from 52.1 to 52.3, indicating accelerating growth in the sector. However, the good news was undermined by weak gains in employment, slowing growth in key components such as output, and contraction in new export orders.
Underwhelming conditions in America's manufacturing economy were highlighted by by the Manufacturing ISM Report on Business. The ISM manufacturing index fell to 49 in May, indicating contraction after five periods of growth. The widely-watched employment component f the index fell 0.1 points to 50.1 in May. This is the component's 44th consecutive month of growth, but the trend may be abandoned if overall conditions continue to slide.
At minimum, a change in direction in new orders and production means a slowdown in hiring, if not workforce reductions. Industry participants have noted that sales have suffered in the wake of government spending cuts and a still-cautious private sector.
You can follow Dan on Twitter (@WscsDan)
Don't Miss: Are India-Iran Energy Ties Unsettling Washington?