Manufacturing Sector to Economy: It's Getting Better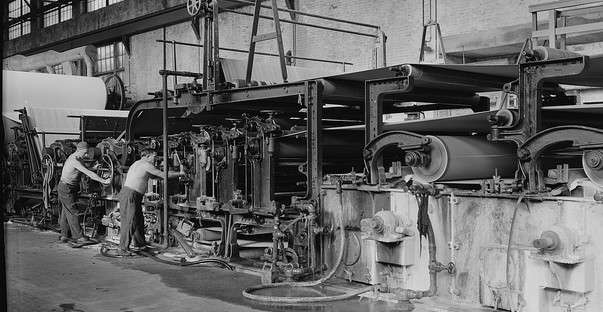 Total new orders for manufactured goods increased 4.2 percent on the month in June to $244.5 billion, according to an advance report from the U.S. Census Bureau. This follows and upwardly revised increase of 5.2 percent in May (previously 3.6), and beat expectations for an increase of 1.5 percent.
The factory orders data punctuates an interesting week for manufacturing data. Financial information services firm Markit reported on July 24 that its index of U.S. manufacturing conditions increased from 51.9 in June to a preliminary reading of 43.2 in July, signaling sector expansion at a faster rate. Significant components that experienced gains include output, new orders, and employment, which emerged from a June contraction.
In general, the goods producing sector acts as a bellwether for the broader economy, and can help inform investors about the economic backdrop against which they are making decisions.
The Census Bureau's manufacturing report is broken down into four primary segments: new orders, shipments, unfilled orders, and inventories. The new orders component is typically the headline citation, and is arguably the best indicator of demand from the report. As mentioned, total new orders for manufactured goods increased 4.2 percent on the month. Broadly speaking, new orders are used as an indicator of incoming demand.
Factory orders are also broken down into durable and non-durable goods. Durable goods include things like primary metals, machinery, electronics, and transportation equipment — non-durable goods include things like food, beverages, tobacco, chemical products, and apparel. The advance report does not include data on non-durable goods. That information will be published by the Census Bureau on August 2.
Transportation equipment orders are often volatile, and are sometimes stripped out of new orders data to get a more stable reading of demand for goods. Transportation orders climbed 12.8 percent on the month in June, and total new orders without the transportation component were up just 3.0 percent instead of 4.2 percent.
The shipments component of the report can be used as a proxy for current demand. Total shipments of durable goods decreased slightly to $229.8 billion, which follows an increase of 1.3 percent in May.
Unfilled orders for manufactured durable goods — a measure of backlog — increased 2.1 percent to $1 trillion, the highest level on record. Inventories increased 0.2 percent to $378 billion, refreshing the record for the highest level since the series began publishing on an NAICS basis.
Non-defense new orders for capital goods increased 6.3 percent to $91.6 billion, although shipments decreased 2 percent to $74.3 billion. Defense new orders for capital goods increased 35.2 percent to $12.0 billion, and shipments increased 2.0 percent to $9.9 billion.
The markets digested Thursday's durable goods report alongside news that initial claims for unemployment insurance edged up 7,000 to a seasonally-adjusted 343,000. Equities were mixed in early trading.

Don't Miss: U.S. Labor Market: Still Resilient with These Jobless Numbers.