Many on Capitol Hill Fear Obamacare Will Lead to Brain Drain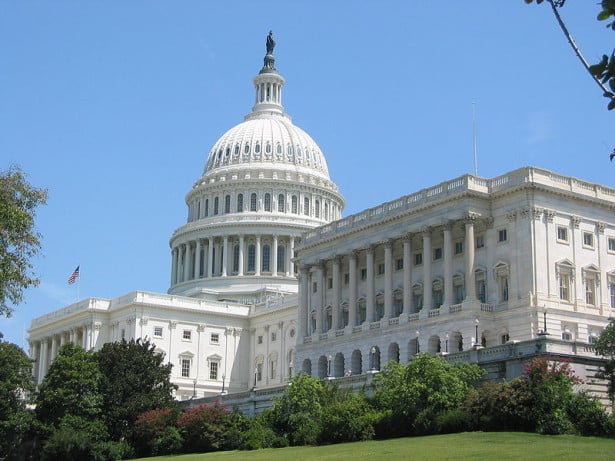 It is not just the man on the street who is worried his health insurance premiums will skyrocket next year when the full load of the Affordable Care Act's provisions go into effect. Dozens of lawmakers and their aides are so worried their health insurance will reach unmanageable levels that they are thinking about retiring early, or even just quitting. Obamacare's mandates will cause their government-subsidized premiums to disappear at the end of this year.
Currently, aids and lawmakers receive their healthcare coverage under the generous Federal Employee Benefits Program where the government subsidizes as much as 75 percent of premiums. However, Obamacare — signed into law in March of 2010 — contained a provision known as the Grassley Amendment, which only allowed the government to offer members of Congress and their staff plans that are "created" in the bill or "offered through an exchange."
In 2014, most Capitol Hill aides and members of Congress will be put onto the exchanges, and there has been no guidance whether the government will subsidize those premiums. Thus, their costs could skyrocket.
As it stands, the Affordable Care Acts states explicitly that medium-sized and large employers — or those companies that employ 50 or more workers — must offer "affordable" coverage to those working more than 30 hours per week or face fines. "Affordable" health insurance, as defined by the legislation, means that premiums can cost no more than 9.5 percent of an employee's income. For low-wage earners, many of whom live paycheck-to-paycheck and earn barely enough to cover basic necessities — 9.5 percent represents a lot of money.
While aides make more than the average restaurant or retail employee, more than a dozen senior aides interviewed by Politico, said that insurance premium increases would be acutely felt at the staff level, where aides earn between $35,000 and $170,000. Even worse, budgetary problem have all but halted their pay increases and bonuses.
"Between the constant uncertainty surrounding sequestration, and the likelihood aides will soon be paying for the subsidy portion of their health care coverage, congressional office budgets are being squeezed once again, and it's causing a lot of concern amongst chiefs of staff regarding how to best handle the situation," said one chief of staff to a senior Democratic member of the House. "Do we give raises to junior level aides so they can afford to pay for their higher health care costs, and if so, where do we find the funds to do so? Additionally, leadership has been relatively silent in terms of providing guidance to offices, which is frustrating."
In the House of Representatives, lawmakers and aides are generally younger and less wealthy, and there the possible end of government-subsidized premiums has caused more outrage.
However, it could be politically difficult to change the Grassley Amendment; it was written into the bill in the first place on the theory that if Congress was going to make Americans live under the provisions of Obamacare, the members and their staffs should as well. Still, lawmakers  are focused on creating a solution to offset potential premium hike.
The easiest solution would be for the Office of Personnel Management, which administers benefits for federal employees, to simply decide that the government could still subsidize insurance on the exchanges.
Both Republican and Democratic leaders have said they are looking into the issue, but they first need more specifics from the OPM on how the new rule should take effect. Government sources expect that decision by fall, at the latest. However, if the issue is not resolved, many on Capitol Hill fear that massive numbers of lawmakers and aides will depart, leading to a brain drain just as Congress prepares to tackle several weighty issues, including the tax code and immigration reform.
Follow Meghan on Twitter @MFoley_WSCS
Don't Miss: Do Top U.S. Executives Believe A 'Recovery' is Taking Place?