Mario Draghi Is Serious About a European Banking Union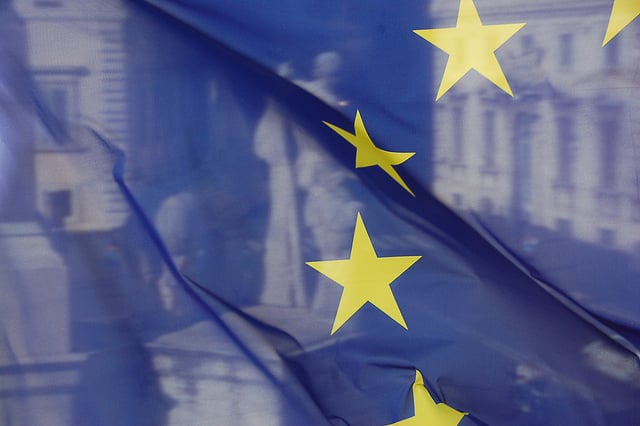 Mario Draghi, the head of the European Central Bank, expressed his support for a central banking union for the eurozone while on a trip to Berlin, Bloomberg reports.
At a meeting between top financial officials held last week in Lithuania, many European Union executives argued for the formation of the first step toward a potential banking union for the eurozone. The measure would create a single supervisory mechanism that would have oversight responsibilities and capabilities for all of the major banks in the region. Proponents claim that it would be an effective way to ensure that banks do not take on bad debts, thereby limiting the need for bailouts as well as bringing national government and banks closer to privately held enterprises.
Critics of the plan, who include German Finance Minister Wolfgang Schaeuble and Swedish and Finnish representatives, question the efficacy of the European Central Bank to fulfill its supervisory role. They instead argue for banks to be overseen on a country-by-country basis, with a central oversight authority in existence only to provide second opinions or to resolve disputes. Critics also have brought into light that there is a possible conflict of interest between a central authority that provides loans and other banking services as well as oversees different banking operations.
Another groundwork for opposition to the plan is that it is not legal according to current treaties that form the bulk of the operation procedure of the EU. While Schaeuble — as well as some others — have claimed that they are not sure that the measure will hold up in constitutional courts, lawyers for the European Union, as well as key members of the European Central Bank, have provided repeated assurance that the measure is constitutional. However, an ECB official on Monday stated that the bank would not support changes to the European Union's treaties should the supervisory mechanism be found to be in violation of the current agreements, Reuters reports.
The issue is particularly contentious in Germany, where elections to be held later this month have caused many politicians to harden their stances toward the plan. Many German voters fear that a central banking union would lead to funds leaving the country to aid banks in other eurozone countries.
Currently, the plan would include a 55 billion euro fund for resolution costs and a planned review of banks' balance sheets to start in October, looking forward to the supervisory mechanism being in full place by late 2014. Michael Barnier, the original architect of the plan, defended the European Central Bank's role in the mechanism by saying that it would expedite the mechanism's formation because it is the best way to start it up within the framework of the EU's treaties. A key step for the plan was its approval by the European Parliament, which occurred with overwhelming support Thursday, CNBC reports.
Don't Miss: Mr. Market Throws Summers a Farewell Party.