Mark Carney Set to Shake Up Bank of England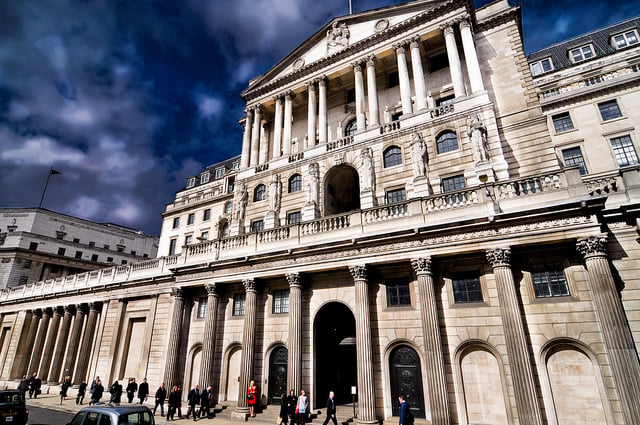 Bank of England head Mark Carney joins the crowd of international central bankers facing tall tasks and looking for creative ways to solve them.
Markets have been very speculative since he took over, and Carney outright told them Thursday that their assumption that concerning higher long-term interest rates is wrong. Carney seems to be following in the footsteps of European Central Bank president Mario Draghi in adopting a strategy of telling markets what to expect rather than let them guess, a feature that usually leads to volatility.
Central banks seem to have adopted this policy since United States Federal Reserve Chairman Ben Bernanke's June announcement about the potential end of quantitative easing in 2014. Markets reacted aggressively, unleashing a bond selloff that spiked treasury yields to their highest level in years. There was also speculation of higher interest rates in the U.S. as well, until finally a wide variety of Fed presidents took to the airwaves to soothe the panicked markets. Minneapolis Fed President Narayana Kocherlakota subsequently criticized the Fed's communication policy, and New York Fed President William Dudley told markets that easing would continue if the economy remained weak.
Mark Carney is trying to lay his foot down on this sort of market behavior before it gets out of hand. However, the Bank of England head has one-upped his European counterpart, since his bank is expected to roll out specifics of its forward guidance next month. Draghi only told banks that interest rates would remain low for an extended period of time. Carney is likely to push for forward guidance in Britain, much like he did as head of Canada's central bank, and will talk with finance minister George Osborne about the policy in August.
The credibility of the bank could come into question down the road, should it be forced into a situation where interest rates have to rise, though Carney has used an exception for inflation in the past.
Carney claims the economic benefits of his forward guidance policy are clear; markets, businesses, and families know what to expect; and the volatility from uncertainty is reined in, which in turn is followed by an increase in spending and investment.
The way monetary policy is crafted in England though, may make Carney's life a bit more difficult. Nine members sit on the Monetary Policy Commission, each with one vote, and in the past, Carney's predecessor Mervyn King was outvoted on several occasions.
The new leader of the Bank of England has also tackled other issues including the Libor scandal since assuming leadership in the U.K. Banks previously caught manipulating the benchmark rate have prompted an enquiry into other methods of setting a central interbank lending rate. Such proposals have included a transaction based rate, but Carney has conceded that, "We have to recognize that even some transaction-based benchmarks could be manipulated; it depends on the depth of the market."