Mark Your Calendars: September is the Favorite for Fed Tapering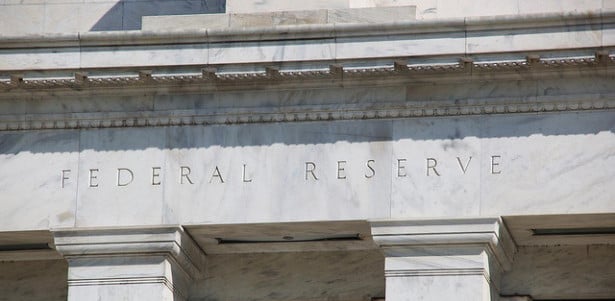 Investors, traders, business owners, and economists around the world have September 19 marked off on their calendars. That Thursday, at the conclusion of a two-day policy meeting, the U.S. Federal Reserve is expected to announce the beginning of the end of quantitative easing.
This date has been targeted by an increasing number of observers recently. Speaking to the press earlier in the month, Federal Reserve Bank of Chicago President Charles Evans, a strong supporter of the QE  program, suggested that the Fed could make a policy decision at the upcoming meeting.
Fed projections put the economy on track to hit thresholds set at the beginning of the year — a 6.5 percent headline unemployment rate and 2 percent inflation — by the end of 2014. Beginning the wind down now would give policymakers plenty of time to taper purchases, observe the effects, and make adjustments if needed.
A majority of economists polled by Reuters also put its finger on the September meeting. Forecasts show unemployment falling to 7 percent in the second quarter of 2014 and overall economic growth, as measured by gross domestic product, to increase to 2.6 percent by the end of the year. The economists estimate that the Fed's $85 billion purchase program will get a $15 billion haircut.
Dallas Fed President Richard Fisher also indicated last week that September may be an appropriate time to begin winding down asset purchases. "Should the economy continue to improve along the lines then envisioned by Committee," he said, "the market could anticipate our slowing the rate of purchases later this year, with an eye toward curtailing new purchases as the unemployment rate broaches 7 percent and prospects for solid job gains remain promising."
Estimates compiled from Fed policymakers for its midyear Monetary Policy Report forecast unemployment falling to target in the coming years. Federal Reserve Chairman Ben Bernanke, at a press conference following the June monetary policy meeting, suggested that if Fed projections hold true over the next six to 12 months, the Fed could begin tapering purchases by the end of 2013 and end the program altogether sometime in 2014. It's important to point out that this is by all means an estimate, and the Fed has emphasized time and again that its policy decisions will depend on incoming data.
While the unemployment rate is the lead actor in the current economic drama, inflation has played a strong supporting role. Inflation expectations for the long term have recently held steady at 2 percent, but price pressures remain modest; it is worth pointing out that modest price pressures are better than none. Zero or negative inflation has been a legitimate concern over the past few months.
The Fed's own projections put PCE inflation at 2 percent in the long run.
Don't Miss: Is Affordability Becoming a Bigger Issue for the Housing Market?