Market Guidance May Cause Headaches for Central Bankers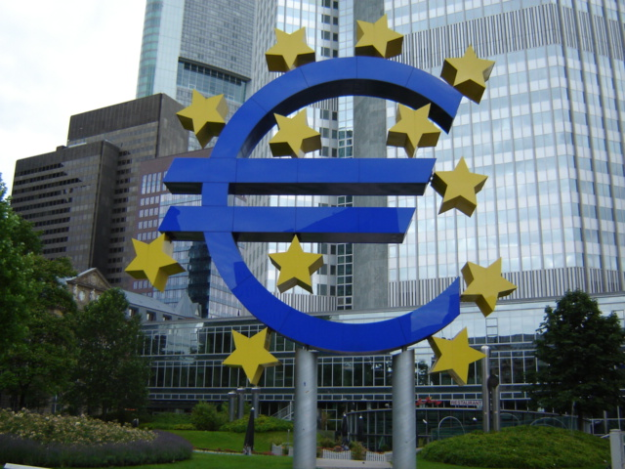 European Central Bank president Mario Draghi has gotten himself into a sticky situation  –  no thanks to Executive Board member Joerg Asmussen — and he may now be playing a long-term game of chicken with the markets, where participants now eagerly await his every word on the duration of low interest rates.
After Draghi broke from ECB tradition by telling the markets to expect low interest rates for an extended period of time, onlookers were unsure what this meant. And with Bank of England head Mark Carney offering specific guidance to banks in his country, markets wanted more specifics from Draghi.
Enter Joerg Asmussen.
Taking matters into his own hands, Asmussen told Reuters that rates would stay low beyond a period of 12 months, which prompted a hasty cleanup from the ECB. Executive Board member Benoit Coeure told Bloomberg Television today that officials will reassess its guidance every month. Now it's uncertain exactly how long Draghi meant, though the consensus seems to be that it will be more than one month, or even a few months, since any less wouldn't calm the markets all that much.
Kristian Toedtmann, an economist at Dekabank in Frankfurt, told Bloomberg, "Short-term forward guidance doesn't make sense because it won't have an impact on the market. The criteria Draghi cited reflect a commitment for a longer period of time."
However, Draghi's scenario will perhaps allow markets to behave like the 'feral hogs' Dallas Fed President Richard Fisher warned about in June, a situation where markets push back on the central bank.
Frederik Ducrozet, an economist with Credit Agricole CIB in Paris, highlighted just how tricky this could prove for the ECB.
"It's not just a near-term communication trick, and Draghi once again proved that he isn't helpless. But it's a bit of a risky move because he could be pushed by markets for more clarity, clarity they might be unable or unwilling to provide," he said, also speaking to Bloomberg.
The policy of guiding markets has been pioneered by Carney, who innovated the strategy during his tenure as Canada's banker in chief. However, the policy does work better during times of low interest rates, as warning of higher rates can spark fights between volatile markets and central bankers trying to maintain stability.
Ben Bernanke also entered the fray yesterday, taking a very dovish stance when talking about the state of American monetary policy and interest rates. Bernanke indicated that rates would stay low until unemployment reached 6.5 percent. He also remained committed to protecting deflation and inflation, with the latter being only around 1.1 percent using the Fed's preferred method of calculation.
Markets have swallowed up the good news, with the S&P 500 up 1 percent at the start of the day. What remains to be seen now is how the dance between central bankers who disclose information and desperate, eager markets progresses.
Don't Miss: Are European Retailers Doing More Than the U.S. to Help Bangladesh?