Markets Make Merry With a New High in a New Week
The euro zone started the week on a subdued note, where the EURO STOXX 50 lost 0.48 percent. There was no U.S. economic news to influence the market, premarket or otherwise, the S&P 500 opened higher, bounced a couple of times near the opening price, and then traded to its mid-afternoon intraday high, up 0.33 percent.
The index drifted lower in the final ninety minutes of trading and closed the day with a trimmed gain of 0.19 percent. But since Friday was an all-time high, any closing gain today was destined to set a new all-time high.
NEW! Discover a new stock idea each week for less than the cost of 1 trade. CLICK HERE for your Weekly Stock Cheat Sheets NOW!
Today's trading range of 5.56 points was the fourth narrowest of 2013.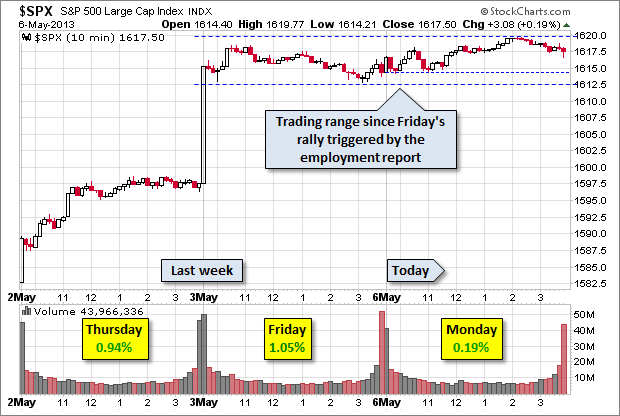 Today's relatively narrow trading range was on light volume, 12 percent below the 50-day moving average.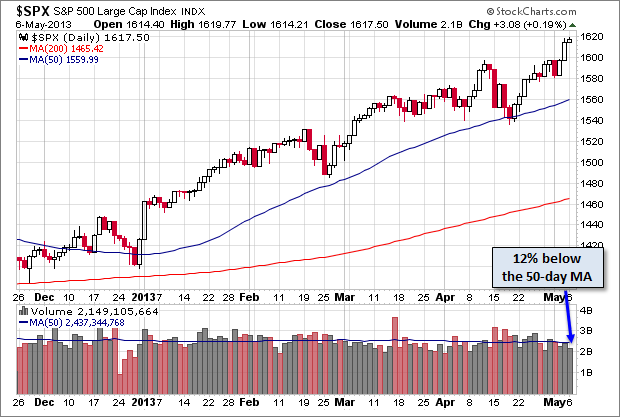 The S&P 500 is now up 13.41 percent for 2013.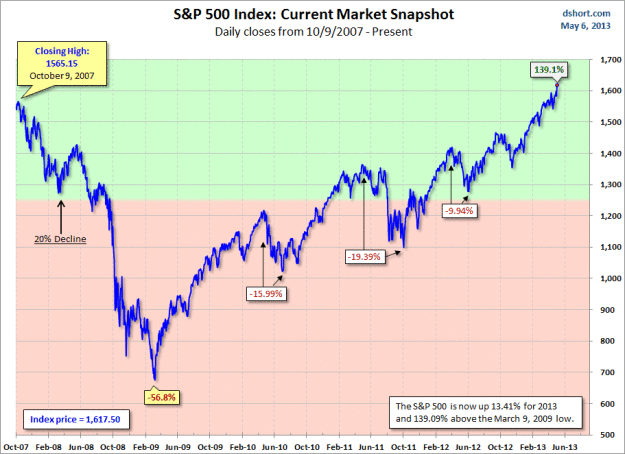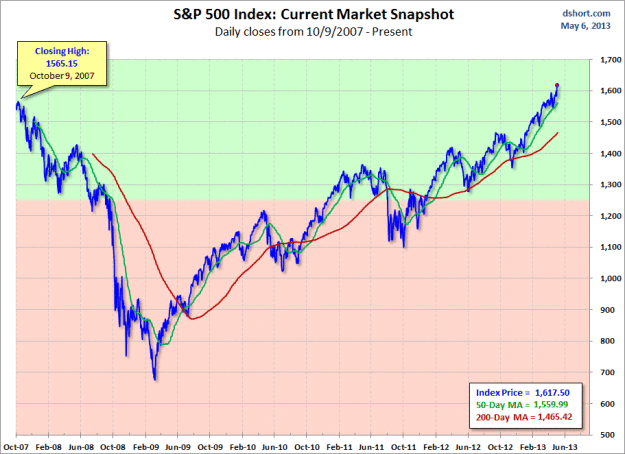 Investing Insights: Is JPMorgan Chase Ready To Explode?