MasterCard to Face EU Next Month, Toyota's EV Dilemma, and 3 More Hot Stocks
MasterCard Incorporated (NYSE:MA): MasterCard will present its appeal to the EU on July 4, over a ruling that the company's cross-border card fees are in violation of antitrust rules. The resulting decision may affect the future of card-payment systems in Europe, as MasterCard lost its first court appeal before taking the case to the top EU court.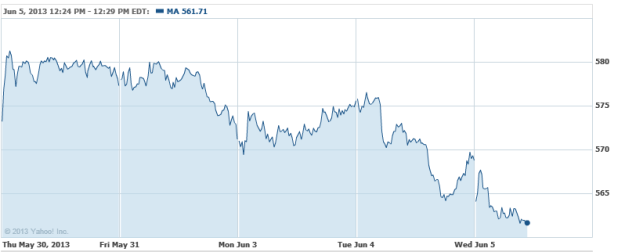 Toyota Motor Co. (NYSE:TM): Sales of electric cars have spiked following the drop in lease costs from Toyota and Honda (NYSE:HMC), putting a strain on the manufacturers' inventory supply. While it's a good problem to have, it's still a problem: the lower rates that are helping the companies move vehicles is coming at the detriment of profits.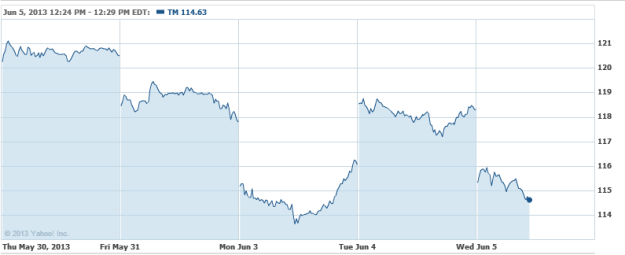 Salesforce.com (NYSE:CRM): Following a sell-off of the company's shares, Goldman has stuck by it and initiated a Conviction Buy rating on the stock, with a substantial price target of $60. Analyst Heather Bellini points out that the company's "significant runway in core SFA as well as in the service, marketing, and cloud platform markets."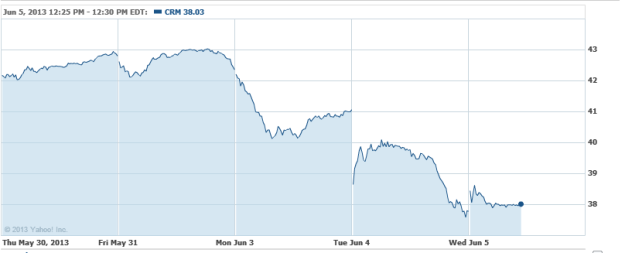 Intuitive Surgical, Inc. (NASDAQ:ISRG): Shipments of the company's new and updated Monopolar Scissors have started back up again, following checks by SunTrust which believes that the impact from the urgent notification and ceasing of shipments has been minimal, despite lasting for three weeks.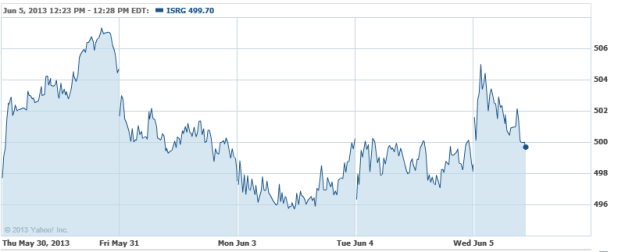 UnitedHealth Group Inc. (NYSE:UNH): UnitedHealth has declared a $0.28 per share quarterly dividend, a 32 percent increase over its prior dividend of $0.2125. It has a forward yield of 1.8 percent, for shareholders of record on June 14. It is payable on June 21 with an ex-dividend date of June 12. The board of United has also authorized the repurchase of 110 million shares, replacing the balance share repurchase under an authorization from June of 2012.

Don't Miss: Can Bank of America's Bid to End Crisis-Era Litigation Live?