McDonald's 'Dollar Menu & More' Debut and 2 Other Dow Movers to Watch
McDonald's Corp. (NYSE:MCD): Current price $94.14
The Dollar Menu, debuted nationally by McDonald's in 2002, was said by the company to be no longer viable, so it is being rebranded as the "Dollar Menu & More," offering $1 and $2 sandwiches, with some items going for $5. The Dollar Menu & More is already being tried out in five domestic markets, reports Bloomberg. Beginning November 4, all restaurants will offer the new menu, and advertising for it will launch on November 11.
AT&T Inc. (NYSE:T): Current price $35.09
Venue management firm SMG on Wednesday announced the introduction of  a new, neutral-host Distributed Antenna System at Chicago's Soldier Field. The cutting-edge DAS network will increase wireless capacity for all fans in the 63,000 seat stadium. Installed, managed, and operated by AT&T and Boingo in partnership with SMG, the upgraded Soldier Field network will deliver comprehensive wireless coverage to fans, ensuring they stay connected by means of their mobile devices during a game or concert.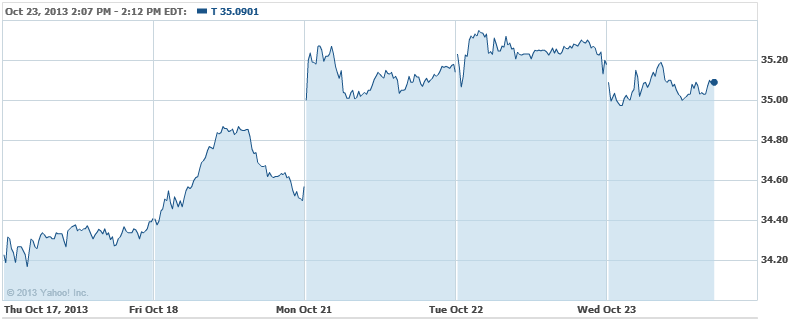 Exxon Mobil Corp. (NYSE:XOM): Current price $87.28
Mexican President Enrique Peña Nieto is banking on an energy upgrade to lure companies like Exxon Mobil to the country, as he predicts that new investments will raise economic growth there by 1 percentage point by 2018. Mexico's conomy is growing below the regional average in Latin America, with economic expansion predicted to slow in 2013 to one-third of last year's rate. The energy bill, together with the electoral legislation, is currently being debated before the Senate.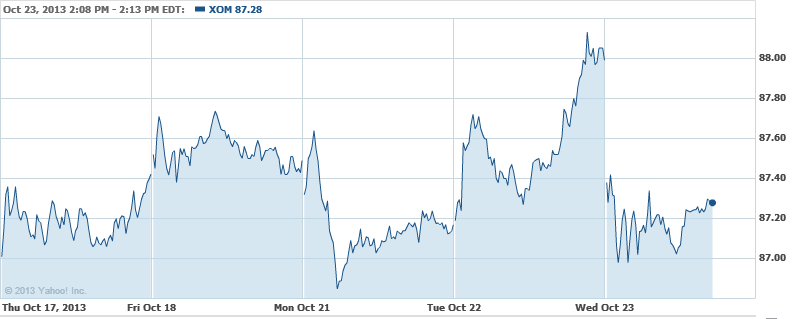 Don't Miss: 10 Fast Food Companies That Are a Burden on Taxpayers