McDonald's Drops Its Angus Offering, Disney Contemplates Data Caps, and 3 More Hot Stocks
McDonald's (NYSE:MCD): In efforts to steer towards a more value-based approach, McDonald's will be doing away with its angus beef offerings in favor of more quarter pound variations. Chicken Selects and Fruit & Walnut Salad will be getting a similar treatment. More attention will instead be put on the company's dollar item menu, which has been consistently driving McDonald's growth.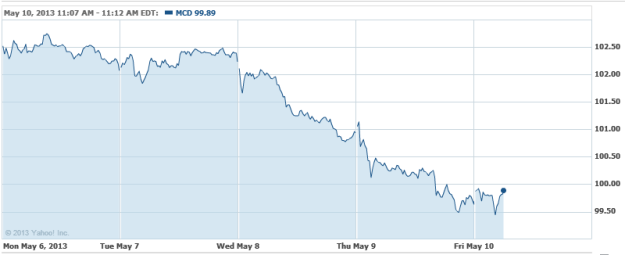 Disney (NYSE:DIS): Disney is taking a unique approach through its ESPN arm to ensure data caps on mobile devices are not getting in the way of user time on its mobile platform: the company is reportedly exploring ways to subsidize the data plans of its patrons, so that the caps won't infringe on the upside to its offerings.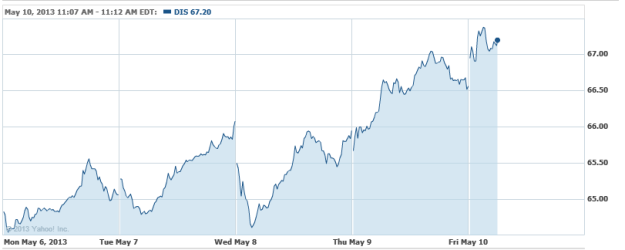 The Gap, Inc. (NYSE:GPS): Online sales and its mobile channels appear to be paying off for Gap, as same-store sales in April rose 7 percent, when other retailers hit a slowdown period for growth, attributed largely to unusual and unfavorable weather. A haul of $3.73 billion in sales not only outperformed its industry peers, but blew by expectations as well.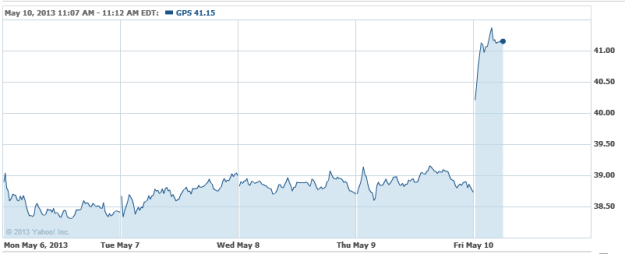 Pain Therapeutics (NASDAQ:PTIE): Shares are scraping along, down over 45 percent after Pfizer (NYSE:PFE) said that it is "considering its options" on Remoxy (which Pain sub-licensed out to Pfizer's subsidiary King Pharmaceuticals) and may not respond to the FDA's complete response letter anytime in the next two years.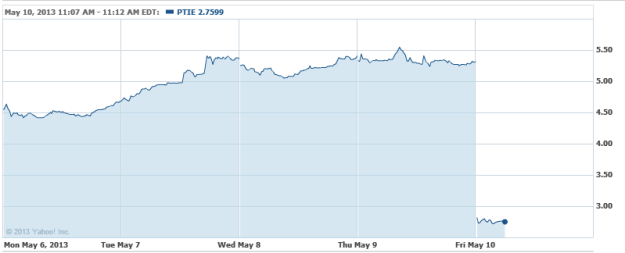 Investing Insights: Will Tyson Foods Surge Higher?