McDonald's Earns $36 Billion a Year, But These Fast Food Restaurants Could Take Down the Golden Arches
The limited-service restaurant industry is worth $234 billion overall. Fast-food chains continue to outperform casual sit-down establishments by a hefty margin, proving that the familiarity and comforting appeal of fast-food chains can withstand even the most volatile retail and consumer trends.
Earning roughly $36 billion in annual revenue, it's no surprise that McDonald's tops the QSR annual sales rankings for best restaurant in 2017. The golden arches have reigned supreme for years with few competitors coming close. But this year's results highlight a few other restaurants quietly lurking in the shadows waiting to overtake McDonald's claim to fame.
Data shows McDonald's is not the only restaurant that's capitalized on familiarity, low-cost, and convenience — the holy trinity of the fast-food industry. Let's dive into what McDonald's does so well that others can't seem to master. Then, we'll discuss the seven restaurants threatening to bring the heat back to the kitchen.
McDonald's has the special sauce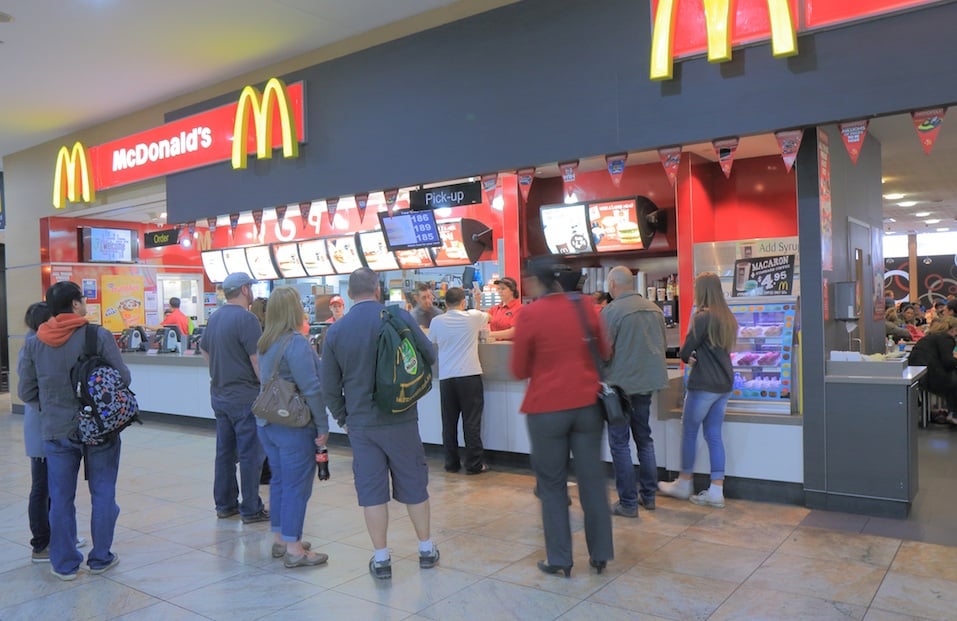 McDonald's has worked hard to maintain it's stronghold on the fast food industry. And overwhelmingly, it's worked. For one, they are everywhere. As of 2010, the average American was never more than 107 miles from a McDonald's — though that number is likely smaller now that they've expanded to more than 14,000 locations nationwide.
It's not the taste that keeps people rotating through the drive-thru (there's another restaurant that takes the prize for the best burger), it's the consistency. The menu doesn't change no matter where you order. More recently, the company has focused on strengthening their brand by offering a mobile ordering platform, debuting a delivery partnership with UberEATS, and began experimenting with a partial table service to enhance customer experience.
Sounds pretty untouchable, right? Not exactly. There are a few other fast-food restaurants growing in both size and popularity in America. Should McDonald's get too comfortable, these seven chains could dethrone the Golden King and emerge victorious.
Next: The nicest restaurant chain in town
1. Chick-fil-A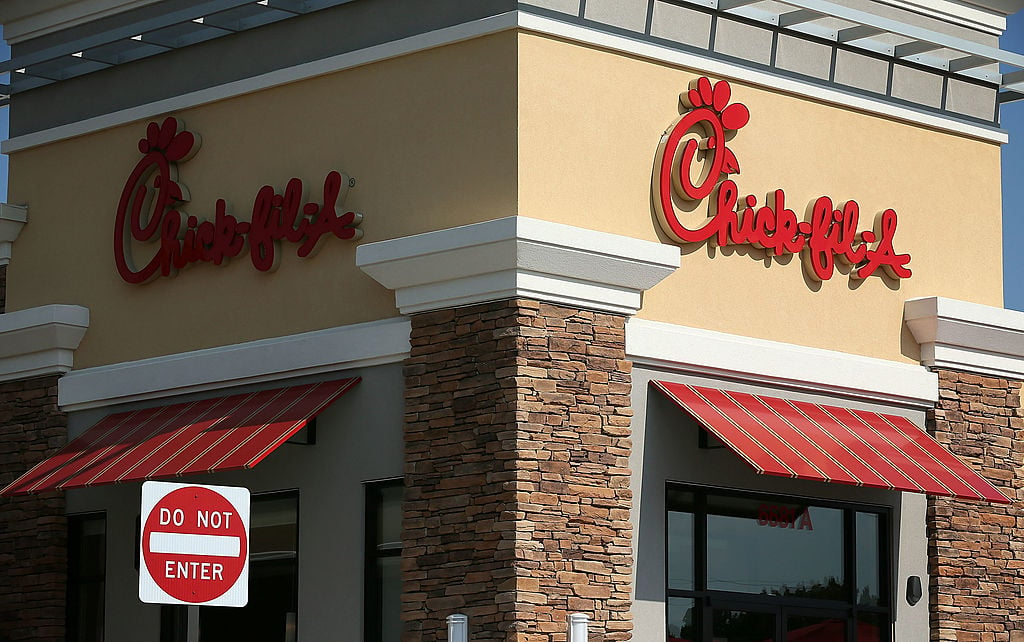 Even though the chicken sandwich is not what put McDonald's on the map, it would be foolish to ignore Chick-Fil-A's impending dominance in the fast-food industry. The chain has won Harris Poll's EquiTrend best chicken brand four years running — an accolade boosted by millennials and consumers with children. Chick-Fil-A scores nine points higher with millennials compared to baby boomers, according to results.
Consider this: Chick-Fil-A is able to post 2016 revenues topping $7.9 billion with just over 2,000 locations that close on Sundays. Compare that to McDonald's 14,000 locations and $36 billion revenue, and McDonald's is right to worry about Chick-Fil-A's performance. In 2015, it generated more revenue per restaurant than any other fast-food chain in the US at nearly $4 million per store.
Next: A fierce competitor with a knack for marketing
2. Wendy's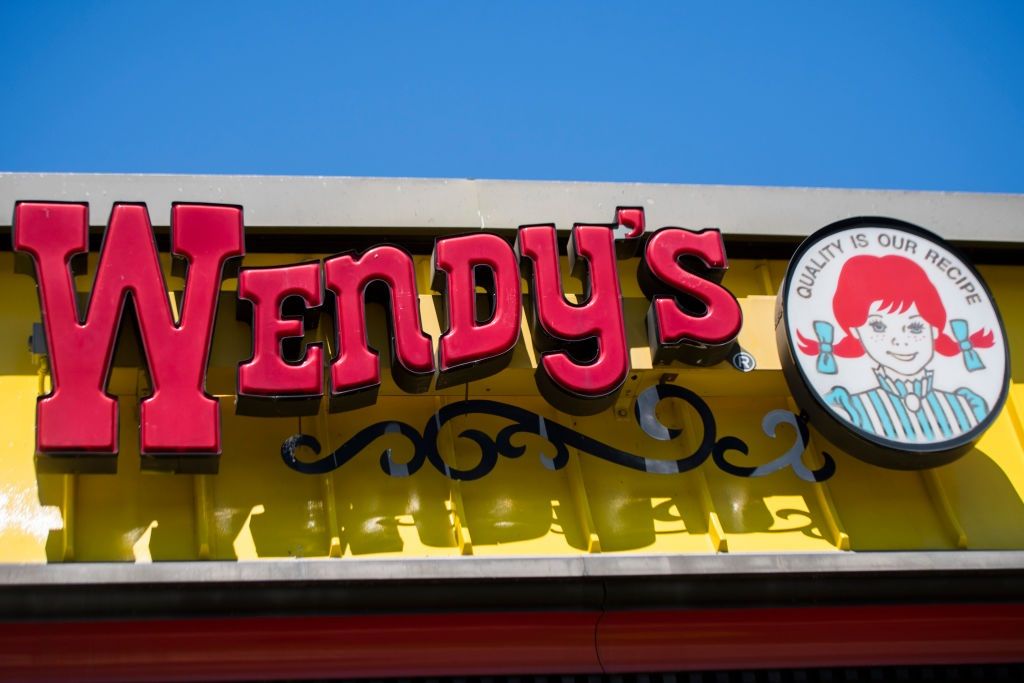 It's a constant battle between Wendy's and McDonald's for customer loyalty. Their "fresh-never-frozen" beef promise and affordable menu prices continue to make it McDonald's strongest burger competitor. Affordability is huge considering McDonald's lost millions of customers once they eliminated their dollar menu options in 2012.
Wendy's marketing prowess earns an annual revenue close to $10 million with nearly 50% fewer store locations than Mickey D's. For one, they won the battle in a Cheat Sheet side-by-side comparison of price, nutrition, presentation, and taste. And let's not forget how strong Wendy's Twitter game is when it comes to trolling McDonald's questionable food practices.
Next: McDonald's must watch out for this burger joint.
3. Five Guys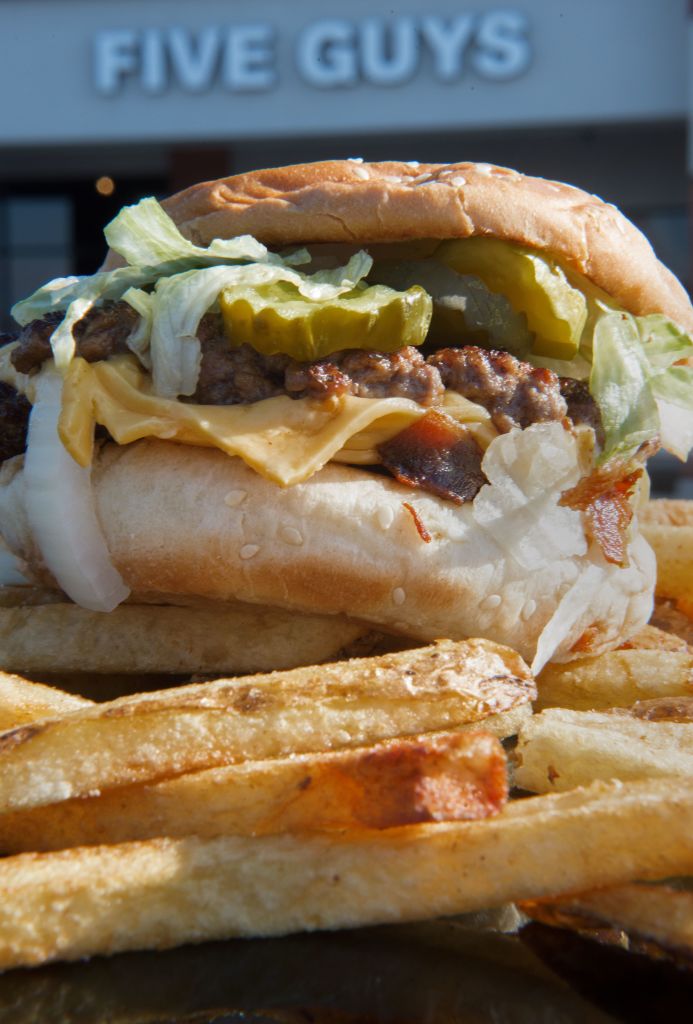 The Harris Poll's EquiTrend Study reveals that Five Guys bested In-N-Out, Wendy's, and McDonald's for best burger in 2017. The fastest-growing burger chain has over 1,200 restaurants and sold $1.4 billion worth of burgers and fries in 2016. This is nowhere near Mickey D's annual revenue, but the casual joint is clearly gunning for McDonald's top spot in the restaurant industry.
The chain is expanding beyond its regional East Coast footprint in hopes of becoming a familiar household name with consumers who choose McDonald's by default. Five Guys leads the way in "purchase consideration" among customers, according to the poll.
Next: This restaurant is more than just a trend.
4. Starbucks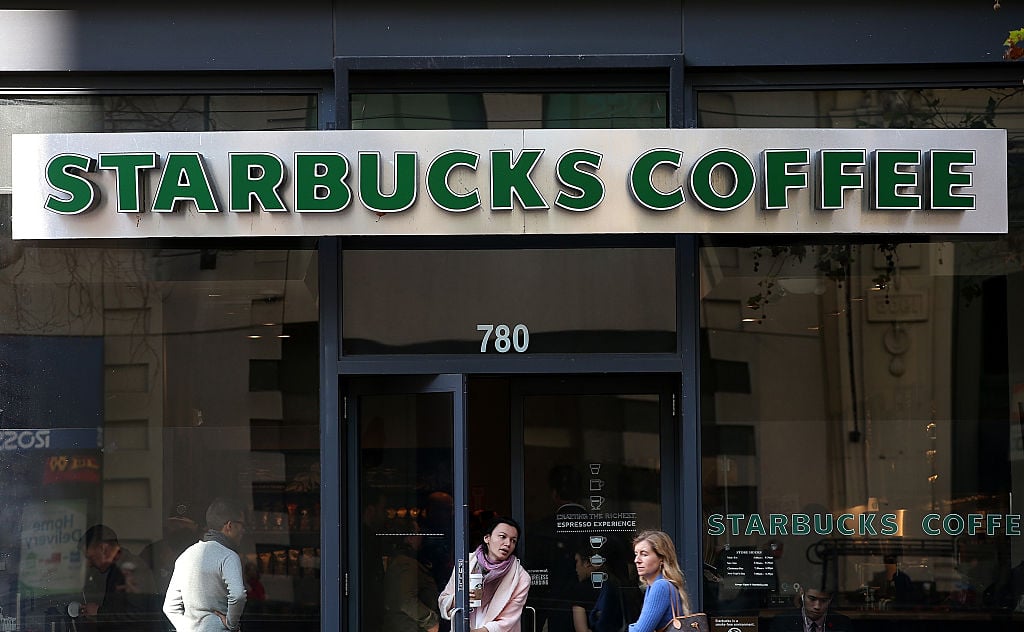 Starbucks is aiming for the jugular when it comes to competing with McDonald's. In fact, it is the second most profitable restaurant and service chain behind McDonald's, earning $14.7 billion in annual revenue in 2016. Recent modernizations to their ordering system coupled with a focus on food sales indicate it's not slowing down anytime soon.
Starbucks has pledged a greater commitment to food offering homemade breakfast options and new lunch boxes to attract the midday crowd. Of course, its coffee continues to rival McDonald's morning Joe, even beating out Dunkin Donuts for best coffee brand. Starbucks trendy coffee popularity is nearly five points higher among millennials than baby boomers as well.
Next: This restaurant's impressive numbers should scare McDonald's.
5. Shake Shack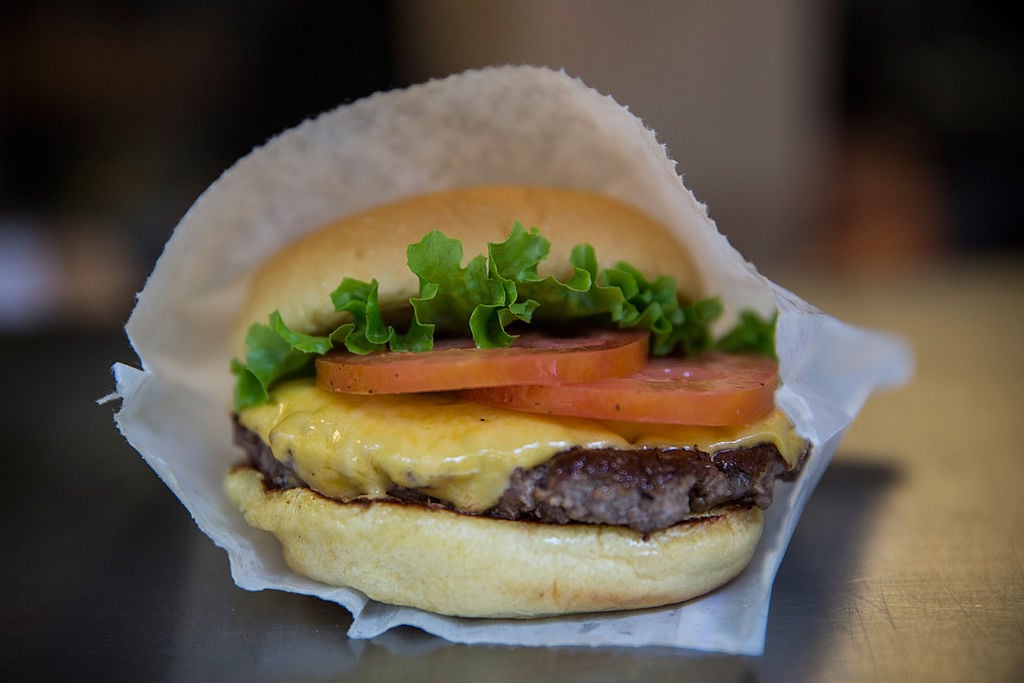 Shake Shack plans to shed its burger joint reputation by using a breakfast menu to challenge Mickey D's quest for a fast-food crown. It's announced coffee, cold brews, pastries, and the same greasy breakfast sandwiches customers crave at McDonald's as additional menu options.
To top it off, Forbes reports Shake Shack nearly doubled its number of locations across the U.S. and posted 33% sales growth in 2017. In other words, McDonald's better watch it.
Next: A restaurant rising from the ashes
6. Subway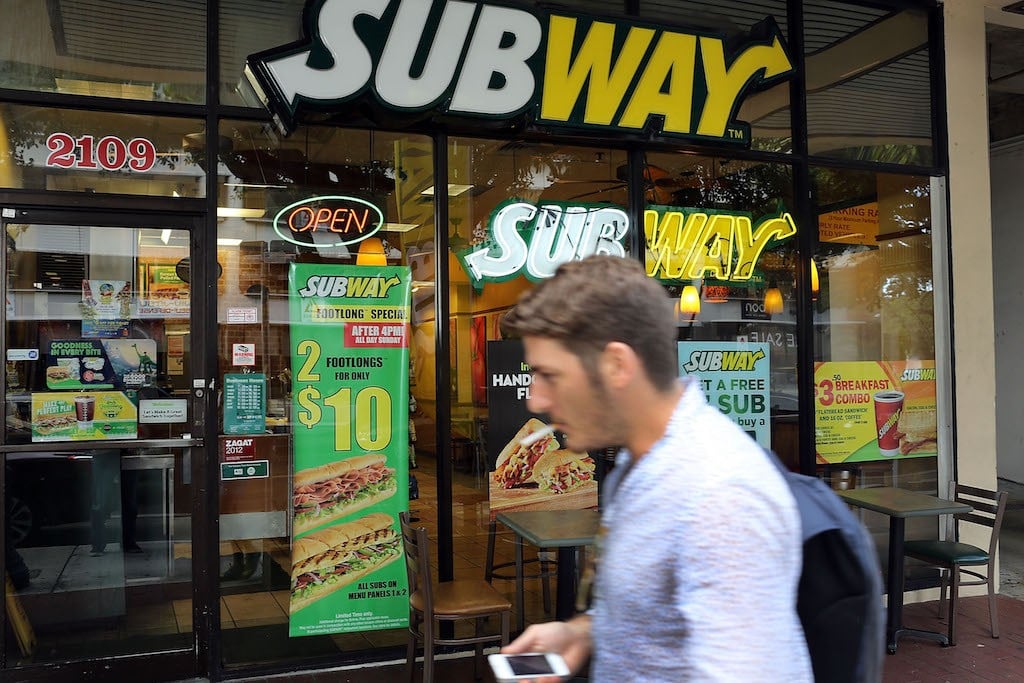 Like many struggling restaurant chains, Subway had a rough 2017. It closed over 900 locations as a result of sinking sales. Still, Subway is the nation's favorite sandwich restaurant, according to the Harris Poll and it earns the third highest annual revenues behind McDonald's and Starbucks.
The sandwich shop recently unveiled a rebrand initiative to attract more millennials in-store, including bringing back the $5 footlong deal. Reviews on this promo are mixed, but McDonald's must maintain a watchful eye on Subway, which never seems to be truly down for the count.
Next: An unexpected competitor
7. The Kitchenette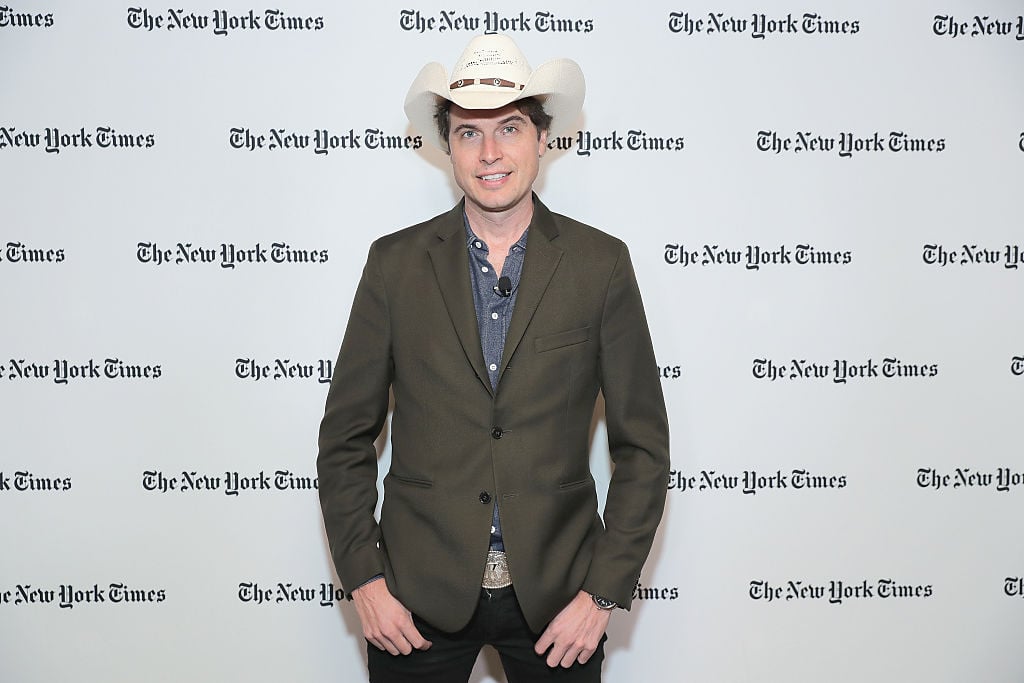 If there's anything that's going to sink McDonald's ship, it'll be consumers rising interest in healthier fast-food alternatives. In 2016, Kimbal Musk (yes, Elon's brother) launched a fast-food restaurant where most everything costs about $5.
The Kitchenette serves healthier sandwiches, soups, and salads and is a part of Musk's larger restaurant initiative dubbed the Kitchen. Current locations are in Memphis, but the company has plans to scale nationally. And if anyone can capitalize on the health food craze and pair it with fast food to challenge McDonald's, it'd be the Musks.
Follow Lauren on Twitter @la_hamer.
Check out The Cheat Sheet on Facebook!