McDonald's Gives Iceland the Cold Shoulder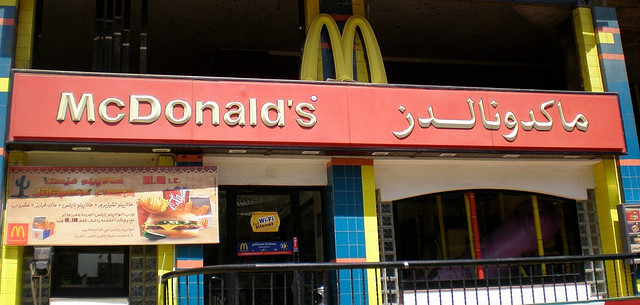 McDonald's Corp. (NYSE:MCD) will shut all three of its Icelandic franchises, saying they have become too expensive to operate in the country's struggling economy. The fast food chain has a relatively short history in Iceland, opening its first store in 1993. McDonald's told the BBC that it has no plans to return.
Iceland's economy is still stressed after its banks collapsed during the height of the global credit crisis. The most sparsely populated country in Europe's economy was ruined, forcing it to rely on a $10-billion international aid package.
In addition to Iceland's economic problems, McDonald's also cited "the unique operational complexity of doing business in an isolated nation with a population of just 300,000." Numerous sources online suggest Iceland's population is actually more in the vicinity of 320,000.
All three of the Icelandic franchises are managed and operated by a firm called Lyst. Lyst owner Jon Gardar Ogmudsson said McDonald's decision was "not taken lightly." He told the BBC that the restaurants imported goods from Germany but that costs had almost doubled, with the falling krona making imports prohibitively expensive. Ogmundsson said the restaurants had "never been this busy before…but at the same time profits have never been lower.
"It just makes no sense," Ogmundsson added. "For a kilo of onion, imported from Germany, I'm paying the equivalent of a bottle of good whisky." But all is not lost for Ogmundsson, as he plans to run the restaurants under another name so he is able to purchase cheaper Icelandic products to keep business expenses down.