McDonald's Issues Debt, Bank of America May Fall Seriously Short, and 3 Other Hot Stocks
McDonald's (NYSE:MCD): In efforts to raise capital, the fast food giant has announced that it will be floating $500 million worth of 30-year securities, a move that comes just over a year after a previous release of similar 30-year bonds in February of 2012.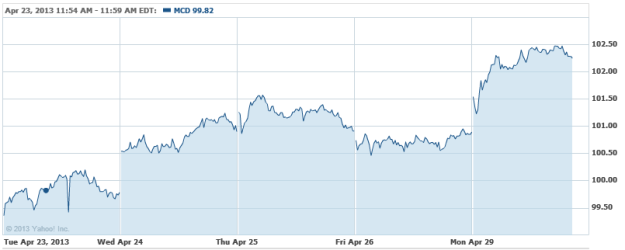 Bank of America (NYSE:BAC): Shareholders of the nation's largest bank had better familiarize themselves with Article 77, according to Mark Palmer, who says it's possible that the $8.5 billion that the bank has put aside to handle claims against Countrywide MBS will be tremendously inadequate. An Article 77 proceeding set to begin May 30 could see the $8.5 billion settlement be thrown out, which could in turn see the sum grow to $60.5 billion, or about 24 percent of the bank's book worth.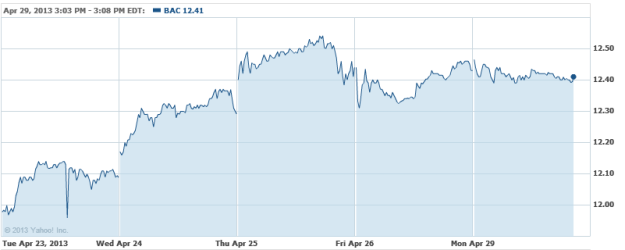 JPMorgan Chase & Co. (NYSE:JPM): JPMorgan chief Jamie Dimon is losing a key executive and ally, as Frank Bisignano has announced his departure of the company as the lastest in a string of high profile resignations from the bank since its multi-billion reported trading loss last year. Bisignano, who served as JPMorgan's co-chief operating officer, will become the new chief executive at payment processing firm First Data Corporation. Matthew Zames, who shared the position with Bisignano, will take full responsibility for the position for the time being.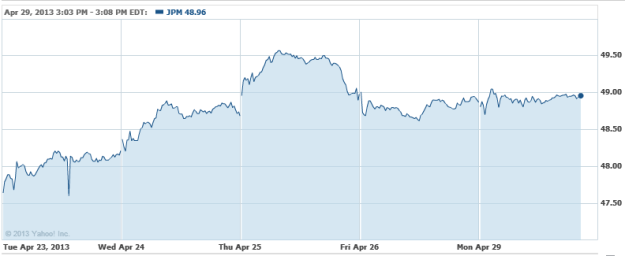 British Petroleum (NYSE:BP): In appears that the company has run about $4 billion over budget with its operations in Angola, following delays of over a year. The project, which is located 100 miles offshore, was anticipated to begin producing oil in late 2011 and cost $10 billion. Analysts pegged the total costs at about $12 billion, but a BP executive has now said it's looking at "over 14 billion" once the wells are drilled and hooked up.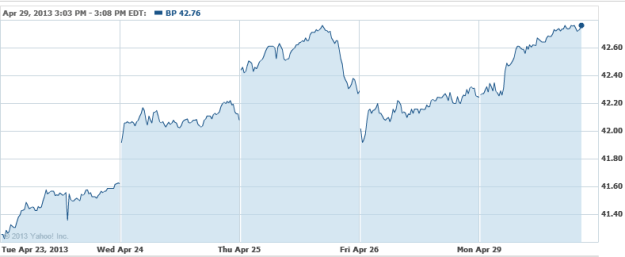 Sohu.com (NASDAQ:SOHU): China's leading online media, search, gaming, community and mobile service group has reported a strong quarter, with earnings of $0.62 beating estimates by $0.09, and revenue of $308 million — 36 percent over the same quarter of last year — beating expectations by $11.03 million. 450 million monthly users are enough to put the company solidly in number 3 for chinese internet traffic.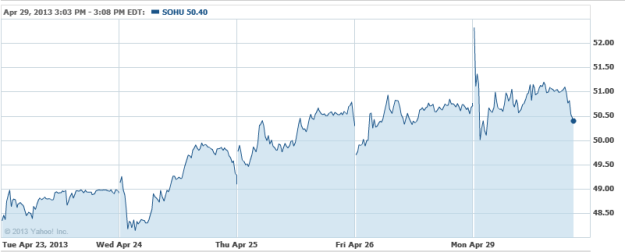 Don't Miss: Will McDonald's or Burger King Find the Right Recipe?