McDonald's Japan Needs More than a Happy Meal: New CEO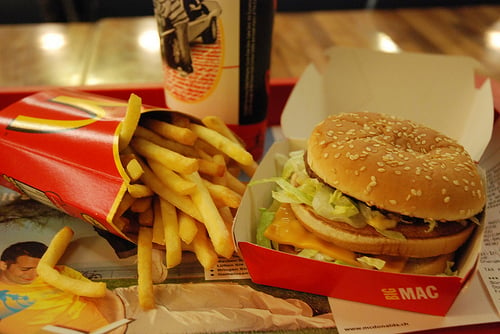 It looks like McDonald's (NYSE:MCD) Japan division needs something a little stronger than a happy meal.
Bloomberg reported Tuesday that McDonald's Japan is continuing to suffer the consequences of a weakening yen and a subsequent price hike on some of its menu items. The increased prices are driving customers away, and after releasing a first-half sales report in early August showing that the chain's operating profits have dropped more than 40 percent and its sales have fallen 11.4 percent, McDonald's is ready to rework its strategy in Japan and switch up management.
Eiko Harada has served as president, chairman, and CEO of McDonald's Japan — 49 percent owned by McDonald's Corp. — since 2005, but now, his position will be taken over by Sarah Casanova, a Canadian who has worked with the fast food giant for 22 years.
Casanova has not yet released an agenda or goals for her term, but Harada maintains that the "new managerial talent" will be good for McDonald's, a franchise that has been suffering in Japan as other chains and convenience stores cut their prices or increase their prepared food offerings to combat the country's weakening currency.
Earlier this summer, McDonald's recognized its weak link in Japan and thus rolled out a menu item limited to the area that the chain thought would surely entice consumers to McDonald's doors: the Mega Potato.
In late May, McDonald's Japan announced to the country that for a limited time, customers could get their hands on the Mega Potato, the chain's highest-calorie item. The offering includes almost a pound of french fries and it comes in at a whopping 1,142 calories. The fries cost consumers 490 yen, or $5, and yielded 57 grams of fat and almost 800 milligrams of sodium.
But with carbs, you also need beef. That's why, according to Bloomberg, McDonald's Japan also rolled out its 1,000 yen ($10) limited-edition Quarter Pounders in July to help curb losses and entice customers to continue rolling through the chain's drive-thru. The beef didn't keep the numbers from falling, though, and McDonald's ultimately had to report that its customer numbers were down 9.5 percent compared to that of July 2012.
Thus, despite buttering up its consumers with the Mega Potato and the Quarter Pounder, McDonald's still reported poorer-than-expected first-half earnings August 9, leading it to cut its full-year sales and profit targets. Shares have plummeted 7 percent since that report's release, but the chain hopes this managerial shuffle will help launch a McDonald's Japan comeback.
Don't Miss: Oops, Facebook Did It Again: McDonald's Is Getting Wings.