McDonald's Slides on European Declines, Exxon and Statoil Agree on Julia, and 3 More Hot Stocks
McDonald's (NYSE:MCD): The fast food chain has reported that it experienced a global comparable sales decrease for the month of April, by about 0.6 percent — slightly worse than the 0.5 percent that analysts were counting on. Though U.S. sales were up 0.7 percent, a 2.4 drop in Europe and further decreases in Asia/Pacific, Middle East and Africa pushed growth into the negatives. Avian flu continues to surpress China sales, while Japan was an under performer, again.

ExxonMobil (NYSE:XOM): Exxon has made an agreement with Statoil (NYSE:STO) to commence the developing of the Julia oilfield in the Gulf of Mexico, about 200 miles from the coast of Louisiana. Production is set to begin in 2016, at a cost of $4 billion. Initial figures will begin at about 34,000 barrels per day, and the site is estimated to hold roughly 6 billion barrels in its reserves.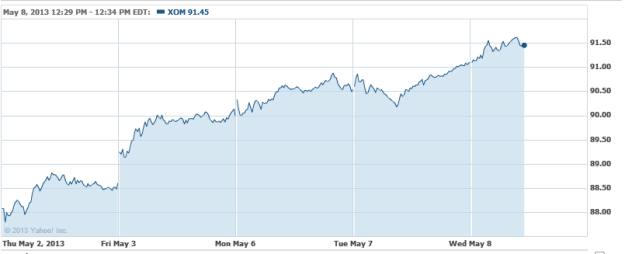 BHP Billiton (NYSE:BHP): Mosaic (NYSE:MOS) is set to become the largest takeover target in the industry after certain barriers are overcome, piquing the interest of BHP Billiton, which will most likely be the interested suitor, following the Canadian government's decision to scrap BHP's plans to acquire Potash Corp. (NYSE:POT). In a few weeks, charitable trusts associated with Cargill's founding family can begin the process of selling restricted shares of Mosaic that were acquired in 2011 when Mosaic split from Cargill Inc., effectively opening up the company for purchase.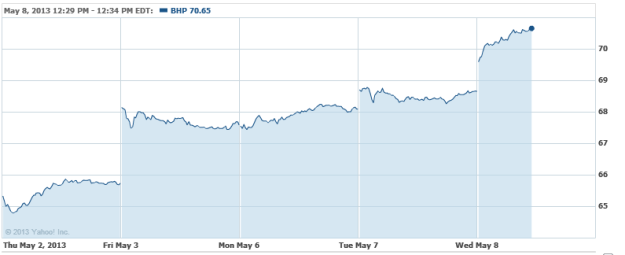 Teva Pharmaceuticals (NYSE:TEVA): Teva has entered into an exclusive agreement with Alexza Pharmaceuticals (NASDAQ:ALXA), for the ADASUVE (loxapine) inhalation powder, intended for the "acute treatment of agitation associated with schizophrenia or bipolar I disorder" in adults. Alexza will be the real winner in this case, as it will receive $40 million upfront with the potential for $195 million in additional milestone payments.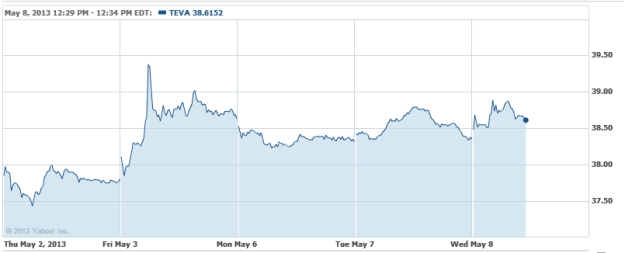 Investing Insights: Will Lowe's Continue To Surge Higher?