McDonald's Thompson: Health Is in the Hands of the Consumer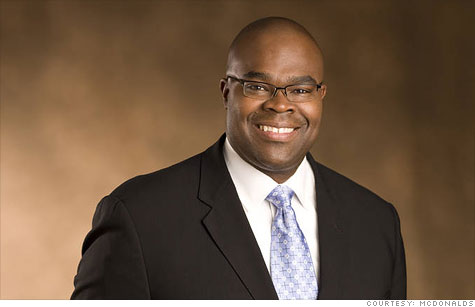 McDonald's Corp. (NYSE:MCD) has long been coming under fire for its alleged contribution to the current obesity epidemic thas has hit the United States. With its calorie-packed burgers; greasy, delectable french fries; and growing dessert menu, the world's largest fast food chain is an easy target for health regulators complaining about the lack of nutritionally dense food made available by the nation's most popular restaurants.
But while corporate watchdogs and various regulators have said their fair share about the fast food giant's menu offerings, McDonald's CEO Don Thompson also has been vocal about refuting these claims, even using himself as an example. In defense of McDondald's current menu fare, the executive reported earlier this summer that he lost 20 pounds from his daily McDonald's diet since his appointment as CEO a year ago. And now, in an interview with Bloomberg Television, Thompson is on the defense again, not only rebutting claims about McDonald's insufficient minimum wage pay but also about the healthiness and freshness of the company's ingredients.
When asked whether Thompson thought McDonald's was encouraging obesity problems in America, he refutes the suggestion and explains that he believes the company has a social responsibility to help educate customers about the opportunities they have to make good food choices. But past that, it is their responsibility to make their own decisions. "We can help change. We have done that, " he asserts in the Bloomberg interview. "We have added more fruits and vegetables. We have changed our milk and try to make containers more appealing for children. We have done a lot of things."
And to Thompson's credit, he is certainly right — to some degree. McDonald's has significantly expanded its salad, fruit, and vegetable offerings. And although these menu items are not the most cost effective and lucrative to McDonald's business, the company has remained committed to keeping them there to provide customers with the opportunity to still obtain food that is cheap and fast but also healthy. After that, it is up to consumers to decide whether they will take advantage of the healthy fare.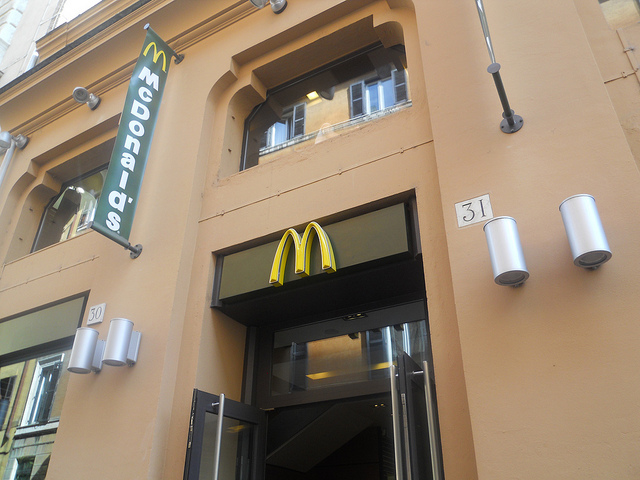 Still, the ever-growing childhood obesity figures illuminate that children are simply incapable of making these good food judgement calls, leading critics to blame McDonald's for even offering the fatty foods in the first place. The company's marketing has also been under intense scrutiny for the way it appeals to children with its Ronald McDonald mascot, encouraging them to give in to the McDonald's craze.
When Bloomberg asked Thompson what he thought about his company's marketing of fatty foods to kids via Ronald McDonald, he argued that the clown is a representation of the McDonald's charity rather than a marketing mechanism, explaining that parents are the ones responsible for how their children eat, not Ronald McDonald. He said to the publication: "I would bring my kids to McDonald's then and I will bring them now because the food is high-quality, safe, and they have choices. If my kids want to have fries, I will let them have fries if they are active and they are moving. There is nothing wrong with having some fries. Burgers and fries are an American staple. By the same token, my kids eat vegetables and they have no choice but to eat them."
And Thompson also believes in the freshness of McDonald's ingredients, even going so far as to say that when a consumer gets an egg from the restaurant, it is the freshest he or she will ever have. While that may still be up for debate, Thompson does make some notable points during the interview, the most significant maybe being, "Health will be determined by the person who decides to buy it."
So while Thompson doesn't necessarily address anything new in the Bloomberg interview, he still effectively illustrates his commitment to keeping McDonald's healthy food and giving children and their parents the opportunity to take advantage of it. Still, unsurprisingly, he also resolutely stands firm in his company's decision to keep its always appealing — and admittedly healthless — fast food grub on the menu.