McDonald's: Would You Like Steak With Those Eggs?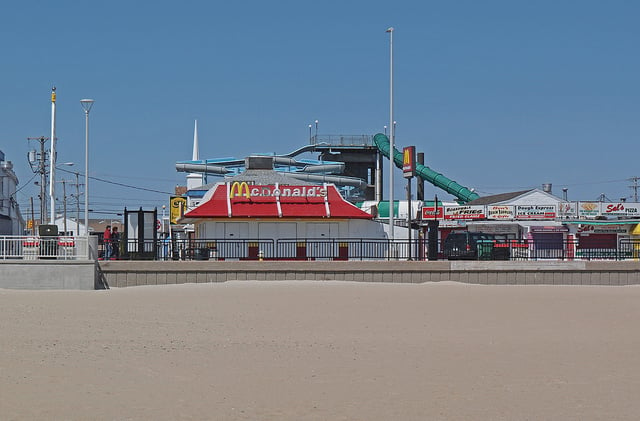 Who says you can't have red meat for breakfast? McDonald's (NYSE:MCD) certainly doesn't, and that's why as long as customers can get up in time for their beloved fast food chain's breakfast menu, they'll soon get the opportunity to buy their daily dose of iron in a breakfast sandwich before 10:30 a.m.
That's right — the world's largest fast food company is rolling out yet another item that will be available on many McDonald's menus. This time around, it won't be low calorie and it won't be low cost, but it'll sure be meaty. Bloomberg reports that Lisa McComb, a McDonald's spokeswoman, confirmed Tuesday that the Oak Brook, Illinois-based company is gearing up to introduce a juicy steak breakfast sandwich that will debut at about 9,600 of the chain's more than 14,100 domestic locations.
It is still unclear how much the the steak, egg, and cheese biscuit will cost, but the Golden Arches can at least verify that the sandwich, with grilled onions, will pack a pretty 540 calories; the steak patty on an English muffin will appeal to customers' waistlines a little more by only yielding 430 calories.
These new items are certainly a far cry from the latest addition to McDonald's breakfast menu — a 250-calorie egg-white sandwich, which was rolled out specifically to appeal to the calorie-conscious crowd — but McDonald's remains confident that not all of its consumers are on a diet, and that the new steak breakfast sandwich will thus still hit home with them.
But just as consumers shouldn't expect this new protein-laden offering to be cheap in the calorie department, it also definitely won't be featured on the Dollar Menu. Speaking to Bloomberg, Bryan Elliot, an analyst at Raymond James Financial, believes the steak sandwiches will probably be a "premium product at a premium price" and will reflect McDonald's strategy to have both high-priced items and value fare.
The new menu item shouldn't exactly come as a surprise to consumers. McDonald's has been orchestrating a full-out menu overhaul ever since the start of the summer, as it worked to combat two poorer-than-expected quarters. The fast food chain, like its rivals Wendy's and Burger King (NYSE:BKW), is moving fast in an effort to offset its losses due to decreasing consumer demand and more menu items flooding the market. However, it is still unclear just how much the Golden Arches' efforts are paying off.
Luckily for McDonald's, its same-store sales report is scheduled to be released Wednesday, and the company will be able to gain a better grasp on just how well its customers are reacting to its new menu changes then.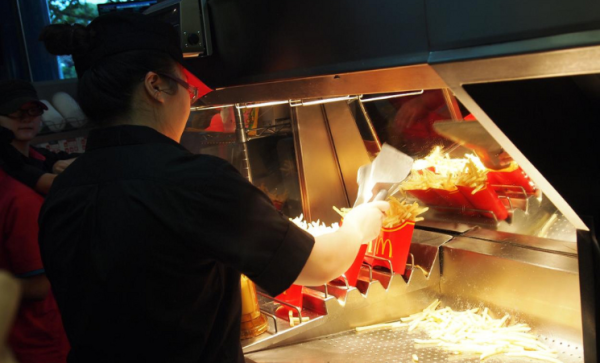 As a a reminder, this summer, on top of the new steak biscuit and the aforementioned egg-white breakfast sandwich, McDonald's also rolled out chicken McWraps, rolled back its beloved Angus burger, and then replaced that offering with three more Quarter Pounder items. And in the fall, the fast food chain is gearing up to offer chicken wings in the U.S.; it's even now offering multi-person boxed meal items in Kansas City, Missouri.
Burger King and Wendy's, too, are rolling out new items, but both have yet to go the morning steak route. Wendy's has reportedly thrown in the breakfast foods towel altogether. As a result, McDonald's will have less fast food competition once its steak sandwich hits breakfast menus, but Bloomberg points out that Panera Bread Co. (NASDAQ:PNRA) and Cosi Inc. (NASDAQ:COSI) also offer the morning steak option — one even does it with pesto.
Don't Miss: Another Dreamliner Hiccup Doesn't Faze Boeing.