Medifocus: A Promising Biotechnology Stock With Multi-Bagger Potential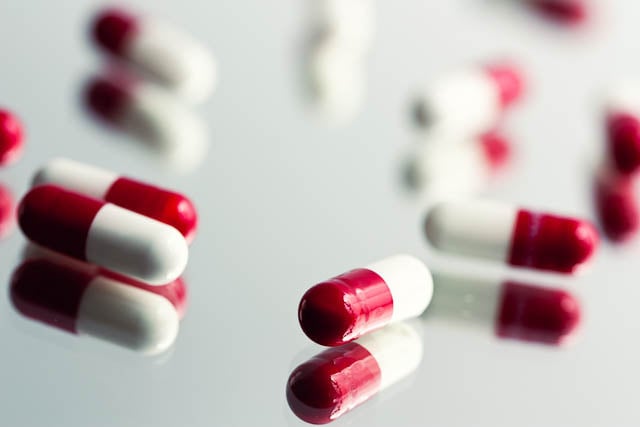 Biotechnology stocks have been on a massive run lately thanks to innovative, breakthrough treatments that can alleviate the suffering of millions. Due to this trend, investors have been scouring the markets looking for an undiscovered biotech gem. One stock that appears to have been overlooked by investors is Medifocus (MDFZF.PK). After a blowout earnings report, investors should take a strong look at the company as it appears to have multi-bagger potential.
Company Profile
Medifocus is a revenue-generating therapeutic medical device company that is focused on commercializing and developing minimally invasive treatment systems. The systems use proprietary focused microwave technology to shrink and kill cancerous and benign tumors. Medifocus currently has two major platforms in development:
Prolieve Thermodilatation System: Used to treat Benign Prostatic Hyperplasia, a non-cancerous urological disease in which the prostate enlarges and constricts the urethra.
APA 1000 Breast Cancer Treatment System: Used to treat locally advanced breast cancer, which involve large tumors that are generally treated with chemotherapy and if unsuccessful, surgery.
Blowout Earnings
Shares of Medifocus have risen by nearly 40 percent over the past 3 months in anticipation of what the future may hold. Last week, the company rewarded the early investors with a fantastic second quarter earnings report. For the second-quarter, Medifocus generated total revenue of CN$1.23 million, a year-over-year increase of 294 percent. The huge rise in sales can be attributed to the continuing success of the Prolieve Thermodilatation System. The market has been extremely accepting of the system and its unique approach to the treatment of Benign Prostatic Hyperplasia. In addition to substantial revenue growth, the company has done an excellent job of increasing operating efficiency and maximizing gross margin.  The year-over-year increase in gross margin was 263 percent. For investors to truly understand the growth potential, it is important to look at the company's track record in increasing sales over the past six quarters:
Fiscal 2014 Second-Quarter: CN$1.23 million
Fiscal 2014 First-Quarter: CN$1.31 million
Fiscal 2013 Fourth-Quarter: CN$862,538
Fiscal 2013 Third-Quarter: CN$630,150
Fiscal 2013 Second-Quarter: CN$313,281
That revenue growth trend is extremely encouraging, especially since Medifocus is still in its infancy.  The company has already surpassed its total 2013 Fiscal Year earnings despite the fact that it is only halfway through its fiscal year. Medifocus is on track to generate at least CN$5 million for the 2014 fiscal year (CN$5 million is from the Prolieve System only).
Benign Prostatic Hyperplasia Market Potential
Since the acquisition of the Prolieve business, Medifocus has used a focused and targeted marketing plan to rapidly increase market penetration. In July 2012, the Prolieve System had roughly 60 accounts. As of September 2013, it had 200 accounts, an increase of more than 200 percent. This rapid growth in the number of accounts has caused the revenue to soar while allowing the company to develop a more experienced sales force and a more efficient infrastructure, both of which should continue to help Medifocus realize significant growth over the next 5-10 years.
I think it's also important to look at the potential market size for Benign Prostatic Hyperplasia. By 2017, the annual market for Urinary Incontinence and Benign Prostatic Hyperplasia is expected to be in the neighborhood of $8 billion. If Medifocus can eventually capture as little as 1 percent of the BPH market, that would mean annual revenue of $80 million.
Breast Cancer Potential
Given the excitement over the success Medifocus is having with its revenue generating platform, it can be easy to forget about the company's other platform which has even more potential. That platform is called the APA 1000 Breast Cancer Treatment System. This system is based upon the microwave control technology known as "Adaptive Phased Array."  It was originally developed at the Massachusetts Institute of technology on behalf of the U.S. Department of Defense.
The unique technology permits properly designed microwave devices to focus and concentrate energy targeted at diseased tissue areas deep within the body and to heat them selectively, without adverse impact on surrounding healthy tissue. The last part is critical (without adverse impact on surrounding healthy tissue). Traditional chemotherapy can be used to treat breast cancer but unfortunately the side effects can be extremely painful.  Some of those side effects include:
Hair loss
Mouth sores
Loss of appetite
Nausea and vomiting
Low blood cell counts
Increased risk of infection
Easy bruising or bleeding
Chronic fatigue
So while chemotherapy has been shown to be effective (not in all cases), the potential side effects leave a lot of room for improvement. The APA 1000 Breast Cancer Treatment System has already received regulatory approval to complete a Phase III clinical trial. If successful, the system has a chance to significantly penetrate the breast cancer treatment space.  In the Phase II study, focused heat + chemotherapy demonstrated an 88.4 percent median tumor shrinkage compared to just 58.8 percent for chemotherapy alone. In addition, in the heat plus chemo arm, almost 80 percent of all breast tumors treated had a tumor volume reduction of 80 percent or more as compared to only 20 percent for the tumors treated by chemotherapy alone. Those results indicate that Medifocus may be on to something big.
Medifocus plans to begin the Phase III trial late in 2013 with an expected completion year of 2016. Investors can expect interim results at some point in 2015. Given the timeline, investors are probably curious what the potential revenue may be. The American Cancer Society estimates that 232,000 new cases of breast cancer will be diagnosed in 2013. If Medifocus can capture 5 percent of those new cases and charge a fairly reasonable $5,000 per patient, that would generate approximately $60 million in annual revenue.
Valuation                                                                                                
Clearly, the company has a lot of potential but what does it mean on the bottom line? Well — we've already covered a few key parts.
Prolieve System: $80 Million per year Expectation
APA 1000 System:  $60 Million per year Expectation
Medifocus currently has a little over 117 million shares outstanding. If we divide the expected annual revenue by the number of shares, we arrive at $1.20 per share. Is that the end of the formula? Not quite. Typically, biotech companies will trade a significant premium to their expected sales. Let's look at a few biotechnology giants to get an idea:
Pfizer (NYSE:PFE) — Price/Sales Ratio of 4
Celgene (NASDAQ:CELG) — Price/Sales Ratio of 11
Keryx Biopharmaceuticals (NASDAQ:KERX) — Price/Sales Ratio of 150
As we can see, the ratios can vary significantly. While Pfizer and Celgene are biotech giants, Keryx Pharmaceuticals is not. It is pursuing FDA approval much like Medifocus will eventually try to do.
As I have done this entire article, I am going to pick the most conservative price/sales ratio of 4 and assign it to Medifocus. Investors can simply multiple that factor times the $1.20 share price calculated earlier and the new price target is $4.80 per share. That would be return greater than 2,000 percent from current levels. I don't necessarily expect that return to occur within a few months but I do expect to see steady share price appreciation as the company gets closer to its goals. The company has several catalysts coming in 2014 which could propel shares violently higher.
Cash Position
In August, Medifocus announced that it would initiate a private placement for a total of $6,000,000. On December 18, the company announced the closing of the first tranche of that deal in the amount of $3.54 million. These funds will put Medifocus in a comfortable position going forward in order to further drive sales of the Prolieve System and continue development of the APA 1000 System. Additionally, the deal is extremely favorable for investors.  The company sold 354 units at a price of $10,000 per unit.  Each unit consists of:
A $10,000 redeemable promissory note with an 8 percent annual interest rate payable on a quarterly basis.
Common Share purchase warrants which entitle the holder to purchase 20,000 shares at $0.30 per share.
Additionally, the note is convertible into common shares at a conversion price of $0.25 per common share (that represents a 25 percent premium to today's share price). In other words, there will only be additional shares if the company is able to continue driving the value of its technology in the months and years ahead.
Risks
As with most micro-cap biotechnology stocks, there are a few risks that investors should be aware of.  The primary risk is that the company may need to raise funds in the future. In fact, given that Medifocus finished the second-quarter with CN$65,502 in available cash, it would seem likely that a future secondary is coming. However, given that the company is already significantly undervalued, the impact on the share price will likely be minimal and any temporary drop in value will likely rebound quickly. A second risk is of course a Phase III trial failure for the APA 1000 Breast Cancer System. A failure would certainly be a disappointment but thankfully Medifocus hasn't put all its eggs in one basket.  Regardless of what happens with the APA 1000 trial, Medifocus will still have the Prolieve System to rely on which is demonstrating significant growth over the past year.
Conclusion
Medifocus appears to be an extremely bright star in the tricky world of biotechnology. It has managed to combine two of the most desirable features of any micro-cap biotech stock; growing revenue and massive future potential. It is my hope that the revenue from Prolieve will eventually be enough to fund the company's entire research & development program which would completely eliminate dilution risk. Until then, I expect shares of Medifocus to begin appreciating towards fair value of $4.80 as the 2014 catalysts get closer and closer.
Follow Tom on Twitter @tommymeyer82
More From Wall St. Cheat Sheet: