Mega-Banks Are Back in America's Good Graces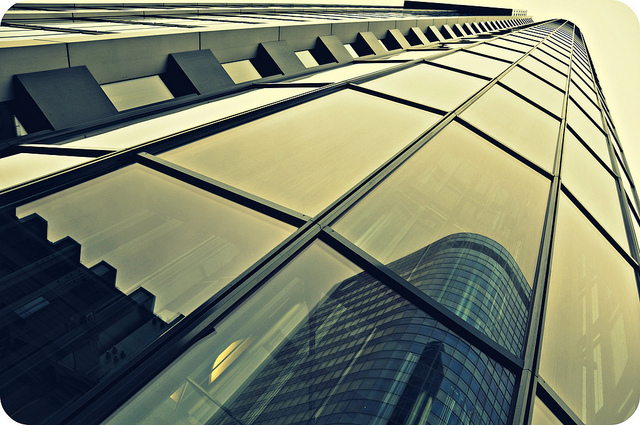 All appears to be forgiven when it comes to consumers and the financial sector. Five years ago, banks received an unprecedented bailout package known as the Troubled Asset Relief Program. The $700 billion rescue plan took two voting attempts in Congress to pass and was highly criticized by taxpayers, who were forced to foot the bill. Adding insult to injury, big banks raised fees on customers in the following years. However, customer satisfaction is now at a new high, with the financial sector leading the way.
Rising satisfaction with banks, credit unions, health insurance, property and casualty insurance, and life insurance firms pushed the national level of customer satisfaction to a new high in the third quarter of 2013, according to the American Customer Satisfaction Index. On a scale of 0-100, the index increased 0.3 percent year over year to 76.7. Meanwhile, customer satisfaction for banks jumped 1.3 percent over the past year to reach a reading of 78.
"Even though banks have raised fees again, the 15th straight year of such increases, no negative repercussions have been detected regarding customer satisfaction," said Claes Fornell, ACSI founder and chairman. "In part, this is because a fair number of consumers are changing their behavior to avoid the fees by exclusively using their own bank's ATMs and maintaining sufficiently large account balances."
Customer satisfaction with retail banking is back to its pre-recession level. All of the big banks improved, with JPMorgan Chase (NYSE:JPM) maintaining the lead with a 3 percent gain to 76. Citigroup (NYSE:C) surged 6 percent to 74, while Wells Fargo (NYSE:WFC) edged 1 percent higher to 72. Bank of America (NYSE:BAC) came in last with an index reading of 69, but its 5 percent gain was the bank's biggest jump in a decade. Bank of America is the only major bank that has yet to recapture its pre-recession customer satisfaction level.
Despite the rebound among big banks, customers still prefer smaller banks and credit unions. Customer satisfaction increased 5 percent to 83 for smaller banks, while credit unions gained 4 percent to 85. Banks and credit unions received positive marks for customer service and online banking options. Nonetheless, customers gave a failing grade to the competitiveness of bank interest rates, while credit union customers find the lack of convenient ATMs and branches to be the most troublesome aspect of the experience.
Don't Miss: How Bad Is America's Income Gap?
Follow Eric on Twitter @Mr_Eric_WSCS