Mercedes: We're Not Likely to Sell More than BMW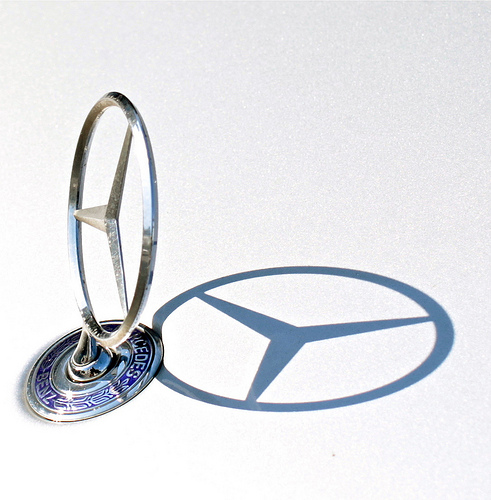 The chief executive of Daimler AG's (OTC: DDAIF) Mercedes Benz has gone on the record saying it's unlikely the carmaker will win the sales prize for the U.S. luxury market. According to Bloomberg, Dieter Zetsche made his remark to reporters on Friday in Ontario. Though Mercedes leads rival BMW (OTC:BAMXY) by more than 1,500 cars so far this year, Zetsche sees Mercedes being unable to win the crown.
"I don't think we'll be No. 1 at the end of the year and that's OK," Zetsche was quoted as saying. Last year, a December surge from BMW pushed the Mercedes rival over the top for the luxury division. Zetsche was candid and challenging in a followup comment. "We won't play any games," he said of the forecasts. "I'm not sure that applies to our competition."
Mercedes is winning so far, with its popular cars selling 10 percent more compared to the first half of 2012. BMW outpaced that number with an increase in sales of 11 percent. Both BMW and Volkwagen's (OTC:VLKAY) Audi showed better profits than Mercedes. Zetsche noted continued success in China, however, where GM's (NYSE:GM) Buick is selling more cars in its luxury unit than in the U.S.
The Detroit Free Press reported Buick sales were up 17 percent in China for the first six months of 2013, compared to the same sample period last year. GM sold more than 400,000 Buicks in China during the period, more than triple the amount sold in the United States, where Buick nonetheless improved.

Ford's (NYSE:F) Lincoln is having a harder go at it. Sales were down 11 percent year-on-year for the first six months of 2013, while the June figures for Lincoln showed a decline of more than 5 percent. The lone bright spot for the struggling luxury brand was the increasing popularity of the Lincoln MKZ hybrid.
Every major automaker is experimenting in hybrid and electric vehicles, even in the luxury category, though this segment has been most successful for Tesla (NASDAQ:TSLA). For now, Mercedes is focusing on long-term goals and conceding the race for top dog in 2013 to BMW.
Don't Miss: Ford's New Challenge: Life Without Supply Problem Solver.