Merck Melanoma Drug Wins FDA Breakthrough Status and 2 More Dow Movers to Watch
Merck & Co. (NYSE:MRK): Current price $47.62
On Wednesday, the FDA awarded breakthrough therapy status to Merck's cancer therapy lambrolizumab, a move that could speed up development of the drug. Merck reported that the drug received breakthrough status as a treatment for advanced melanoma; the firm recently began a mid-stage clinical trial of lambrolizumab and said it is also evaluating the drug as a treatment for other types of cancer. Beyond that, the company said that the drug is designed to use the immune system to fight cancer.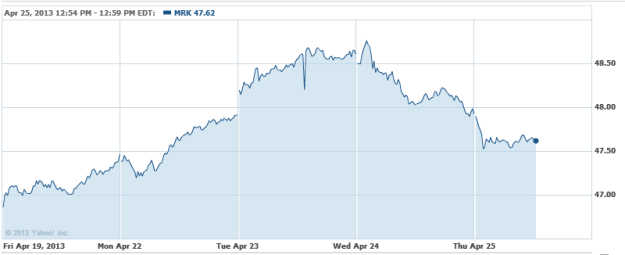 3M Company (NYSE:MMM): Current price $105.50
3M Purification is introducing the 3MPro Reverse Osmosis Drinking Water Filtration System, which helps supply cleaner, better tasting water using multi-stage filtration, and which includes a high-pressure booster pump for increased output. The addition of the booster pump provides the 3M Pro RO a consistent pressure of 100 pounds per square inch, alongside the ability to deliver 36 to 50 gallons of water per day. Standard reverse osmosis filter systems depend upon the house's own water pressure, which typically ranges between 30 and 60 psi, and experiences  variations, but the 3M Pro RO's booster pump delivers a consistent driving pressure of 100 psi, regardless of the regular feed pressure coming into the home, dramatically raises its production.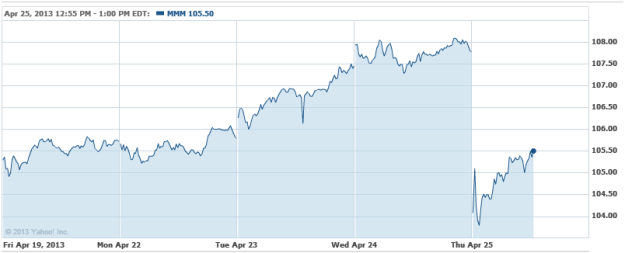 Wal-Mart Stores (NYSE:WMT): Current price $78.77
Walmart will work jointly with Warner Bros. to provide its customers exclusive access to Warner Bros. Pictures and Legendary Pictures' Man of Steel in theaters across the United States, before the film's official debut. This program represents the first time in the annals of entertainment that a studio has collaborated with a retailer to give such an opportunity to fans. Tickets for the exclusive screening of Man of Steel will become available in over 3,700 Walmart stores beginning at 8 a.m. on May 18. There will be a limit of four tickets per visit, and buyers will be able to choose between 2D or 3D showings, where applicable. The advance screening will be in selected local theaters nationwide at 7 p.m. on June 13.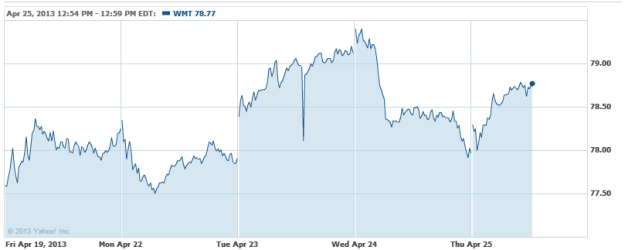 Don't Miss: Most Americans Missed the 'Economic Recovery.