Merck Wins Over FDA Panel With New Allergy Drug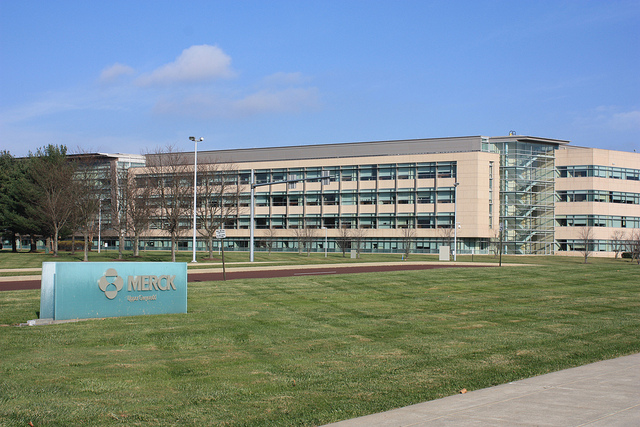 Merck (NYSE:MRK) received word from the U.S. Food & Drug Adminstration that Grastek, an orally administered grass allergy remedy, was both safe and effective for allergy sufferers, according to a report by Reuters. While industry analysts expect approval for Grastek to proceed without much objection, there are questions about the viability of the drug on the exisiting market for allergy medications.
Grastek is an immunotherapy treatment in the form of a pill that presents trace amounts of grass allergens to a user, gradually reducing the intensity of the person's allergic reaction to grass. European pharmaceutical company ALK-Abello (AKBLF.PK) markets the drug as Grazak in the EU, but the FDA advisory panel's endorsement of the drug's effectiveness serves to pave the way for its introduction to the U.S. market.
The Reuters report noted the FDA advisory panel recommended further testing in children aged 5 to 11 following the appearance of minor side effects. According to FierceBiotech, the panel's endorsement will likely mean the drug makes its to the lucrative U.S. market, but there is no guarantee it will disrupt the current treatment plan of inexpensive injections that provide the same results.
FierceBiotech noted the administration of injections for allergy sufferers has proven to be a secure, cost-effective path to relief for years. The Merck solution would not require a trip to the doctor's for an injection, but the cost could be prohibitive for patients used to getting regular shots. The publication reports an industry analyst saw the drug's peak sales around $150 million. Merck officials rallied behind the news.
"We believe GRASTEK has the potential to be an important new oral therapeutic option for allergy specialists and their patients who continue to suffer with Timothy grass pollen induced allergic rhinitis," said one Merck rep in a company statement. Merck believes a full FDA review will be forthcoming by the middle of 2014. Since Merck began the year posting notable gains, company stock has remained stable, rising just over one percent since mid-June.
Investing Insights: Where Will Johnson & Johnson Go Next?