Merck's Tough Quarter, Burger King Reports a Whopper, and 3 More Hot Stocks
Merck & Co Inc. (NYSE:MRK): Shares of Merck are trading down, although the firm's EPS of 52 cents beat by 4 cents. Revenue of $11 billion missed by $0.19 billion as net profit dropped to $1.12 billion from $1.73 billion, dented by acquisitions and restructuring costs. Merck's Januvia diabetes treatment slipped 5 percent to $927 million as pharmaceutical revenues in total fell 2 percent to $9.475 billion. Animal Health sales also dropped, while unfavorable currency swings put a sizable dent in the international and emerging markets results as well.

Burger King Worldwide (NYSE:BKW): EPS of 23 cents beat projections by two pennies, as $275.1 million in revenues surpassed expectations by $7.85 million. While the comparable store sales growth was minimal (strong international performance offset a slide in the U.S.), it was lower expenses in particular that helped post the impressive results; a company shift to more refranchised restaurants led the cost saving efforts. Over the quarter, Burger King added 163 restaurants.

Royal Bank of Scotland Group (NYSE:RBS): The Finance Minister of the U.K. is reportedly preparing to tell RBS — which is state-owned – to create an internal "bad" bank of 40 billion pounds' worth of toxic assets, as an alternative to RBS having to break itself up. This strategy would eliminate the need for a vote of independent shareholders, who are split over their opinions on a full break-up into "good" and "bad" banks.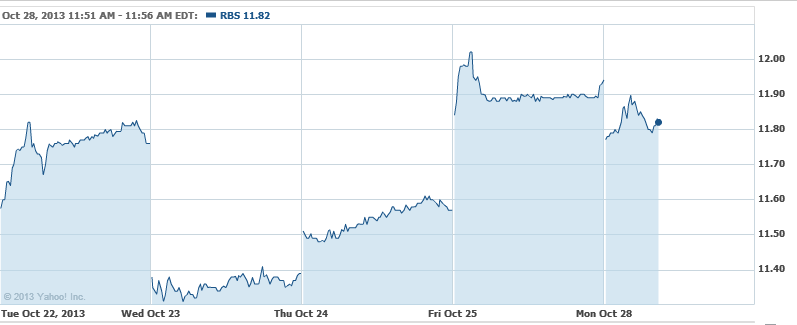 Rio Tinto plc (NYSE:RIO): Rio Tinto has reportedly settled some of its issues encountered with the government of Mongolia, and is on its way to settling the dispute that has held up the development of the $6.6 billion Oyu Tolgoi copper mine. Some issues — such as cost overruns and feasibility studies — remain unsettled on, though recent talks have "reduced the state of urgency," according to an Oyu Tolgoi board member.

Hewlett-Packard Co. (NYSE:HPQ): Hewlett-Packard has filed a lawsuit against the manufacturers of optical disk drives for allegedly conspiring to fix the price of their products between 2004 and 2010. The defendants – which control 90 percent of the market — include Samsung, Sony, and Panasonic. As the buyer of billions of dollars' worth of optical drives, Hewlett-Packard is seeking unspecified triple damages and injunctive relief.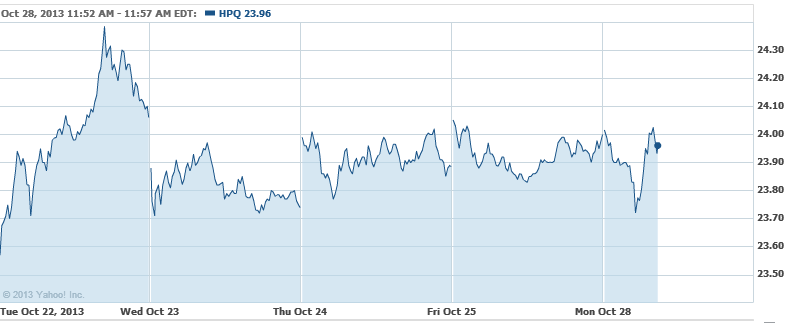 Don't Miss: Will the Healthcare.Gov Rollout Be Obama's Sinking Ship?