Methes Energies Surging as Renewable Energy Industry Continues to Grow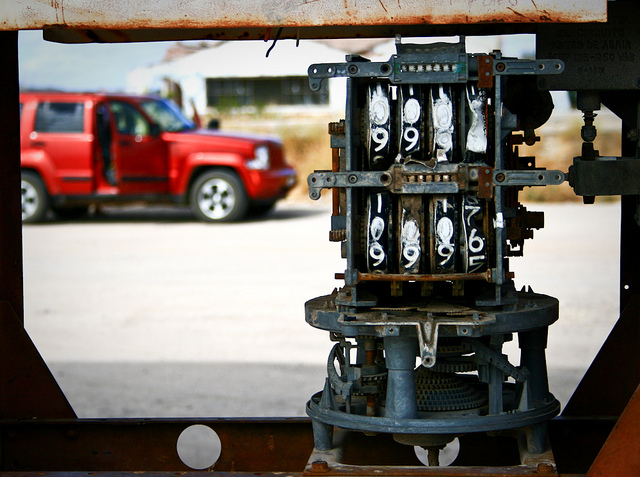 Over the past few years, companies in the renewable energy industry have gained immense popularity with investors as driven entrepreneurs continue to seek out possible replacements for conventional diesel fuel. With expectations that the price of energy will continue to rise in the future, innovative companies that can create new solutions should reap significant rewards. One company that is inching its way closer to becoming a global leader in the renewable energy industry is Methes Energies International (NASDAQ:MEIL).
Methes Energies International is a renewable energy company that offers a variety of products and services to biodiesel fuel producers. Methes also offers biodiesel processors that are unique, compact, fully automated state-of-the-art and continuous flow that can run on a wide variety of feedstocks. The company sells biodiesel fuel, using its own technology, to customers in the U.S. and Canada and provides multiple biodiesel fuel solutions to customers.  The company's other services include:
Consultation and Operational Services
Biodiesel Sales and Purchases
Troubleshooting Services
Toll and Off-Spec Biodiesel Production
Shares of Methes Energies have risen by 15 percent over the past few weeks after the company announced its highest monthly level of shipments in 2013. During the month of October, Methes Energies shipped out 18 rail cars from its Sombra, Ontario biodiesel facility. This shipment totaled over 485,000 gallons. This shipment is more than double the previous high of 8 rail cars which was completed in April. The record shipment in October can be attributed to the availability of a $1.5 million Working Capital Facility that was established in early August. This funding will allow the company's Sombra, Ontario manufacturing plant to continue increasing output for the foreseeable future. Based on the current projections, Methes Energies should be able to produce as much biodiesel in the fourth-quarter 2013 as it did for all of 2012.
In a recent business update, management of Methes Energies made a number of significant announcements. The first one, and probably the most important, is that the company plans to double its capacity at its Sombra, Ontario facility from 13 million gallons per year to 26 million gallons per year. The best part of this announcement is that the company will not need to install additional biodiesel processors to make it happen. Instead, technicians will simply need to retrofit the current Denami 3000's that are already running.
This corporate update should excite investors as it is coming on the back of a third-quarter financial report, which was quite impressive. For the quarter ending August 31, 2013, Methes Energies reported total revenue of $1.75 million, an increase of 136 percent  from the same quarter in 2012. The operating division which saw the biggest growth was biodiesel sales.
Additionally, the company saw a massive jump in its gross profit. A year ago during the same period, Methes Energies actually had a gross loss of $4,630. For the most recent quarter, the company generated a gross profit of $172,860, which was a huge turnaround. Investors looking at the balance sheet will quickly realize that the company has no long-term debt on its books as of August 31, 2013, another positive sign for investors.
As mentioned above, the company saw a major increase in biodiesel sales. That growth is likely to continue in the future with the help of equipment sales as Methes Energies is currently working with several potential clients in North America and abroad for the sales of Denami 600 and Denami 3000. Since Ethanol producers are now able to extract the corn oil from their corn before converting into Ethanol, many are looking at the additional value and revenues from converting their corn oil into biodiesel. The size of the Denami 600 and Denami 3000 should be ideal as a "bolt-on" option for most Ethanol plants across the world.
As the global appetite for biodiesel continues to increase, small companies like Methes Energies International will have an opportunity to generate significant revenue over the coming years.  Currently, the United States, Brazil, and China are the three biggest producers of biofuels. What makes Methes Energies an interesting investment is thatit'spoised for rapid expansion in on other parts of the world as well such as Europe, South America, Africa, and Asia. These parts of the world still have incredible room for growth over the coming decade which should help the company catch up to some of the biggest biodiesel corporations in the world.
James Ratz is a portfolio manager with Zebra Capital based out of Los Angeles. He focuses on providing actionable information to investors of all levels.
Don't Miss: Why Chevron's Huge China Project Has New Delays.