MetroPCS Takes to the NYSE, Regal's Shy Earnings, and 3 More Hot Stocks
MetroPCS (NYSE:PCS): After pulling the trigger on its merger with T-Mobile, the child of Deutsche Telecom and its new sibling will be launching themselves on the New York Stock Exchange, under the ticker TMUS. The now-larger carrier will be retaining the T-Mobile USA name, as well as its headquarters in Bellevue, Washington. The shares will likely start trading at around $15 or $16 a piece.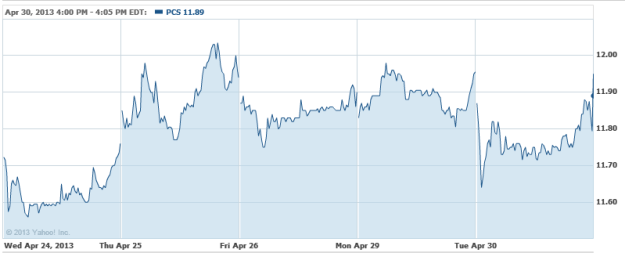 Regal Entertainment Group (NYSE:RGC): Revenue of $0.13 was not enough to meet estimates, missing the mark by $0.02. Revenues came in at $642.8 million. Additionally, the company declared a $0.21 quarterly dividend, in line with its previous dividends. It has a forward yield of 1.79 percent, for shareholders of record on June 4. It is payable on June 14th with an ex-dividend date of May 31.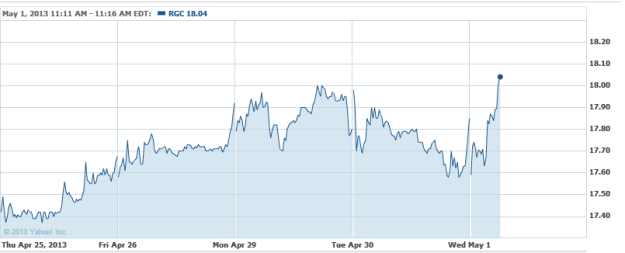 Humana Inc. (NYSE:HUM): Shares are breaking gains of 5 percent in markets today, following a strong quarterly report card. Earnings of $2.95 passed expectations by a substantial $1.16 per share, and revenue also came in $0.26 billion over projections at $10.49 billion. "Outperformance across the company's portfolio," combined with contract settlements and delayed implementation of sequestration for the Medicare business helped the company bolster its earnings.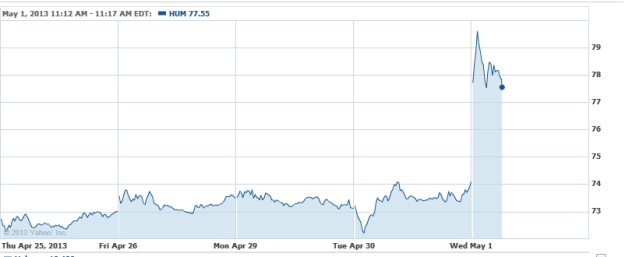 Time Warner (NYSE:TWX): Earnings of $0.82 per share beat estimates by $0.07, although revenues fell short of projections, at $6.9 billion ($0.22 billion below projections). Operating income grew by 7 percent, while earnings per share grew by 22 percent. The "strong" results have led to greater confidence in the company's ability to meet its full year guidance, which it reaffirmed. Read more about Time Warner's results here: Time Warner: Going Strong, Dumping Time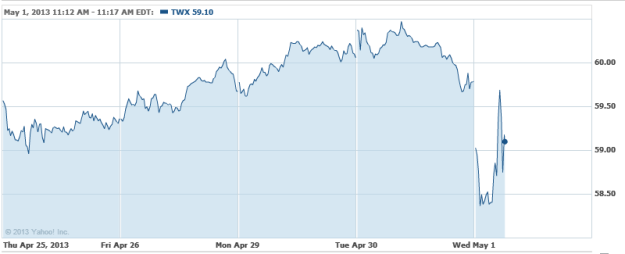 Merck & Co. (NYSE:MRK): Earnings beat, and revenues missed slightly for the company last quarter. EPS of $0.85 beat by $0.05, but $10.67 billion in revenue was $0.42 shy of projections. Patent expirations and unfavorable foreign exchange rates reduce worldwide sales by 9 percent across the board, though vaccines, immunology, animal health, and consumer care products experienced growth during the quarter.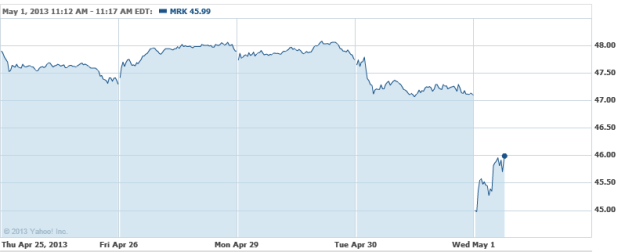 Don't Miss: Can Obama Ease Obamacare Complications?