Mexico Set to Open Oil Fields to International Companies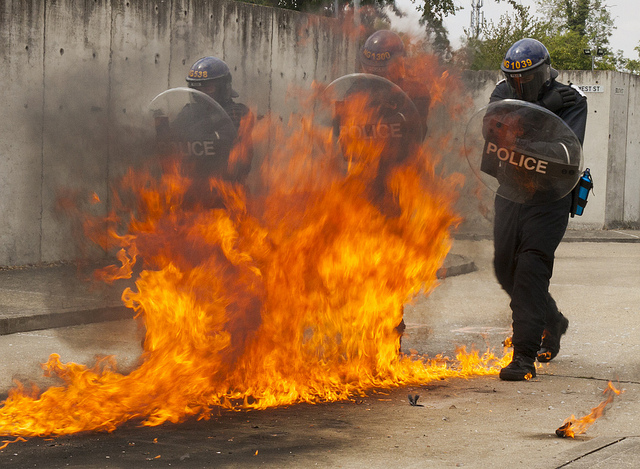 Mexico is considering abandoning some of its state-controlled monopoly on the production of oil, Bloomberg reports.
After 75 years of control by the state-owned company Pemex, Mexico's oil fields may become the next center of attention for international oil giants. Amid a sluggish economy and sinking oil prices — which decrease the value of the monopoly to the Mexican government — president Enrique Peña Nieto has decided to move ahead with the privatization of parts of Mexico's oil production process.
Analysts estimate that the privatization move could more than double Mexico's oil production in the coming years. If Mexican oil production doubled, it would add approximately 2.5 million barrels of oil into the world market per day. In addition, it would bolster North American oil production, which is already on the upswing thanks to increased production in the United States from shale reserves. Thus, the move could make North America even more valuable in terms of energy capacity.
Top American and international firms are already beginning to eye Mexican opportunities, despite the bill still having to be ratified by several conglomerates. However, with the bill passed in the Mexican Senate this past week, its future seems bright.
One of the biggest opportunities for expansion is in the Chicontepec oil field, northeast of Mexico City. Its current production, around 60,000 barrels per day, could be nearly doubled with the proper technological and structural innovations, Bloomberg reports. Pemex has long looked for the funds to make improvements to its operations in the region, but has so far not been met with success. Now that international partners can jump more fully on board, the area will be one of the first to be improved.
Another opportunity will be in offshore drilling, which has been somewhat prohibitive for Pemex given its high setup cost. The area around Tampico, in the Gulf of Mexico, is thought to contain massive untapped reserves. Exploration as well as drilling will be the priority for international companies looking to get a slice of the pie, as finding oil can be just as important as pulling it from the ground.
There may be some delay in experiencing the vastly improved production numbers that some analysts have forecast as a possibility. Regulators are often inexperienced, meaning that the legal provisions for dealing with oil companies will likely have to be overhauled. Infrastructural developments, such as transportation systems, pipelines, and electric grids, are sometimes outdated or nonexistent, meaning that other systems will have to be put into place before oil can be successfully produced and transported.
Don't Miss: 10 Ridiculously Expensive Houses Currently on the Market.