Micron Partners with Intermolecular and 2 More Heavily Traded Stocks
Micron Technology (NASDAQ:MU): Current price $9.19
On Thursday,Intermolecular (NASDAQ:IMI) said that it has reached a multi-year tech development and IP licensing accord with Micron Technology, that will be concentrated upon technology development and related IP for advanced memory technologies. the partnershipwill involve development activities at Intermolecular's research and development center in San Jose, and will leverage Intermolecular's High Productivity Combinatorialinnovation platform. Beyond that, the deal is also expected to permit time-to-market improvements for Micron via acceleration of advanced materials development.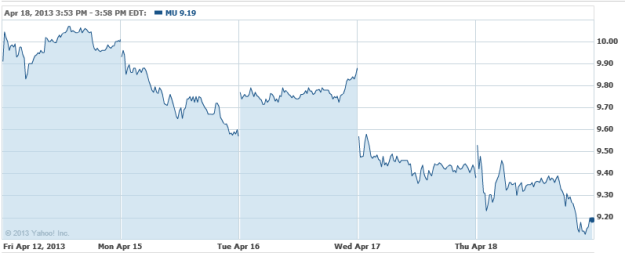 Cisco Systems (NASDAQ:CSCO): Current price $20.55
Cisco has reported thatMetroPCS Communications(NYSE:PCS) has selected its Carrier-Grade Internet Protocol Version 6 Solution for the smooth transition of its mobile Internet network to the most recent version of Internet Protocol.MetroPCS was established in 1994 as General Wireless by Roger D. Linquist, and presently is the fifth-biggest mobile telecommunications network in the United States with 9.5 million subscribers as of January 2012. It introduced its 3-gigabyte network in 2009 and LTE network in 2010.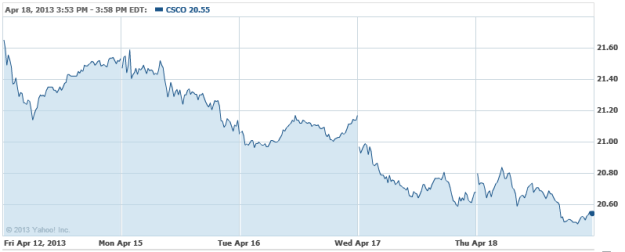 General Electric Company (NYSE:GE): Current price $22.76
Construction on a 250-megawatt wind farm in Kansas that is owned by GE and the Italian utility Enel, has been started byRES Americas, a division of the United Kingdoms Renewable Energy Systems Ltd. Called theBuffalo Dunes project, located southwest of Garden City, Kansas, the wind farm will employ 135 GE wind turbines, according to the Broomfield Colorado-based RES Americas on Thursday in a statement, which added that Southern Co.s Alabama Power utility will purchase most of the electricity for 20 years.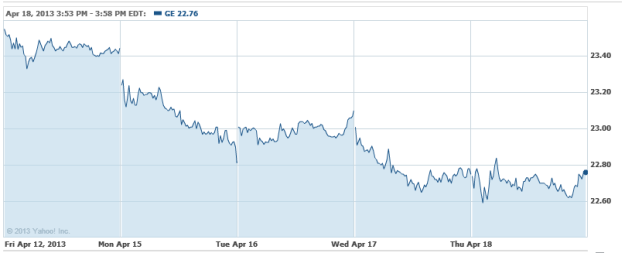 Don't Miss: Are Googles Nexus Tablets a Concern For Apple?