Microsoft Addresses Windows 8 Concerns, Rio Tinto Chases Iron Prospects, and 3 Other Hot Stocks
Microsoft (NASDAQ:MSFT): Understanding that its Windows 8 operating system isn't quite perfect, the software giant is making the tweaks necessary to improve the system based on user complaints. "The learning curve is definitely real," Microsoft's head of marketing and finance told the Financial Times. The new program, which is due out later this year, will likely address the trouble that people have been having switching to the tablet-like interface, and following up on demands for a more familiar PC experience. Read more about Microsoft's plans for Windows 8.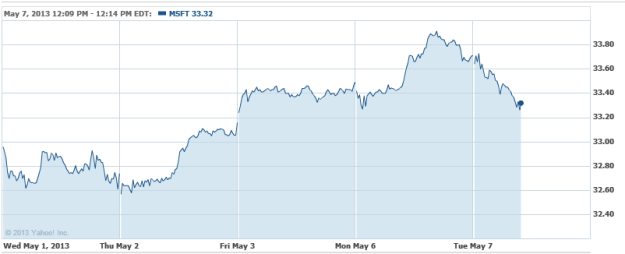 Rio Tinto (NYSE:RIO): The company is reportedly entertaining the possibility of pursuing a $5 billion iron ore project in Australia, bringing the company's output to 360 million metric tons per year. The move comes on the verge of iron's first surplus in over 10 years, and will keep widening until at least 2018, Morgan Stanley predicted last month.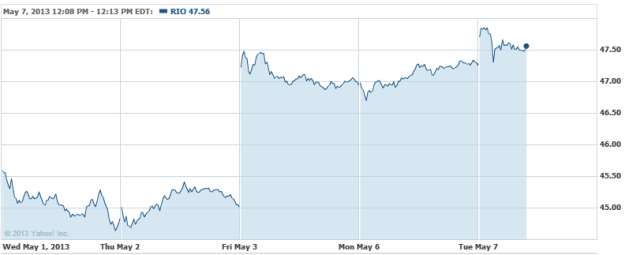 DirecTV (NASDAQ:DTV): Earnings of $1.43 trounced estimates by $0.33 per share, and revenues of $7.58 billion also beat, by $0.06 billion. Strong subscriber growth in Latin America drove the company's results, as the 583,000 new subscribers in the region helped push the company over the 16 million total subscriber threshold. Average revenue per user domestically also grew 4.4 percent.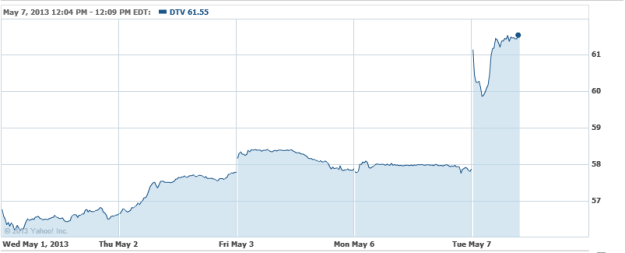 AIG (NYSE:AIG): The insurance giant's property-casualty unit has received its first upgrade since the financial crisis that nearly left the company dead, as Standard and Poor's lifted the division's credit rating from A to A+. "Management is committed to maintaining and enhancing AIG's competitive position in the global P/C and U.S. life businesses," the firm said.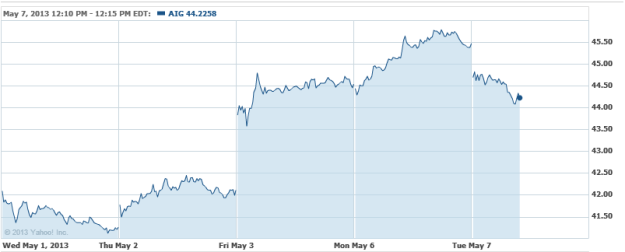 Fossil, Inc. (NASDAQ:FOSL): A substantial revenue beat has sent shares up, after the company reported revenues of $681 million for the first quarter, comfortably beating estimates by $30.01 million. Wholesale sales experienced double digit growth in North America, Europe, and Asia, while direct to consumer sales improved 22 percent over the same period last year for the 20th consecutive quarter of positive comps.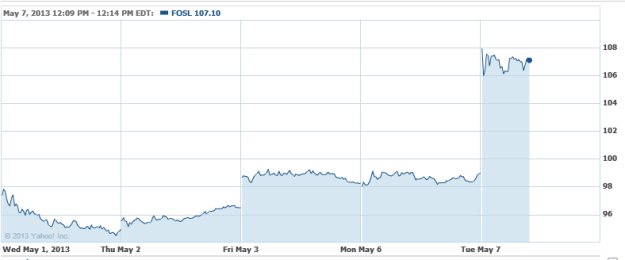 Don't Miss: Is Microsoft Turning Tail With Windows 8?