Microsoft and Sony Give Their All At E3 and 3 More Hot Stocks
Microsoft (NASDAQ:MSFT): As the E3 conference gets underway, Microsoft and fellow tech titan Sony (NYSE:SNE) are expected to release to tantalizing details about their forthcoming gaming consoles. The gaming industry has seen a fundamental shift away from pricey game systems, in favor of tablet-based platforms that offer a wide range of games for less. However, the two companies are on different missions — Sony is going for the the hardcore gaming crowd, while Microsoft is positioning its Xbox as a living room center piece.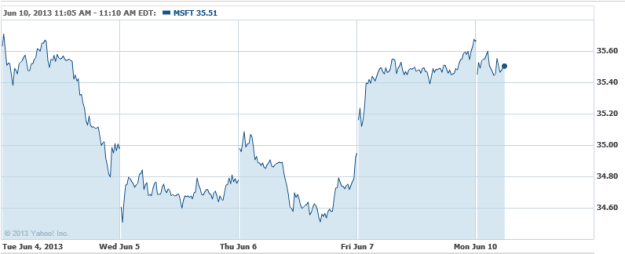 Canadian Solar Inc. (NASDAQ:CSIQ): Shares of Canadian Solar are up over 6 percent on the news that landed a $304.2 million contract to construct a power plant in Ontario, which will be a 130 megawatt utility-scale solar power plant for Grand Renewable Solar, a solar energy project developed by Samsung Renewable Energy. The completed plant will provide power for 13,750 homes and include 440,000 Canadian Solar panel modules. It will create "several hundred" jobs, the company said.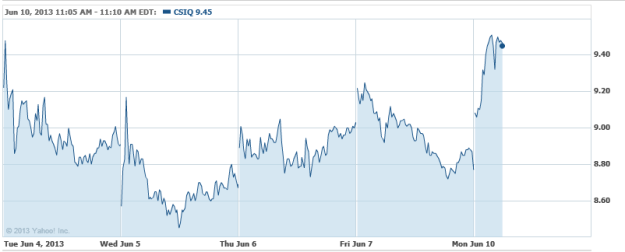 Comcast Corp. (NASDAQ:CMCSA): Comcast has announced that it will install more neighborhood Wi-Fi hotspots in its service markets, to encourage Internet customers to stay connected on their handheld devices even when they're not at home. "WiFi is an important part of our strategy to be the place where customers connect all devices, anywhere and at any time," said Tom Nagel, Comcast Cable's senior vice president of business development. Xfinitywifi is now available to about 100,000 customers in parts of Pennsylvania, New Jersey, Northern Virginia and the Washington, D.C. metro area.

Starbucks (NASDAQ:SBUX): Seeking Alpha contributor Moses Li reasons that the lawsuit filed by Kraft Foods (NASDAQ:KRFT) could provide an attractive entry point for Starbucks investors, if the shares pull back as a result. Despite analysts seeing Kraft as eventually "extracting a pound of flesh" out of the case, the long-term impact should be minimal, SA contends.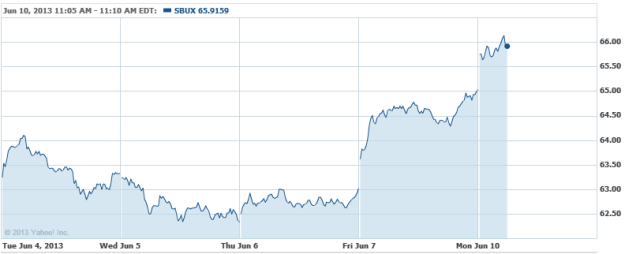 Don't Miss: Amazon Facing "Epic Battle" for CIA Cloud Services.