Microsoft Banned from Banning Motorola Handsets and 2 More Heavily Traded Stocks to Follow
Microsoft Corp. (NASDAQ:MSFT): Current price $33.76
On Thursday, United States Court of Appeals for the Federal Circuit in Washington ruled that Microsoft will not be permitted to seek another import ban against some handsets manufactured by Google Inc.'s Motorola Mobility, but it can receive damages. The court said that a U.S. trade agency was in error when it said that some of Motorola Mobility's products did not infringe one Microsoft patent, while there was no violation of three others. The remaining patent expires in December, so there will not be sufficient time for a trade agency to disallow the devices from being imported into the country.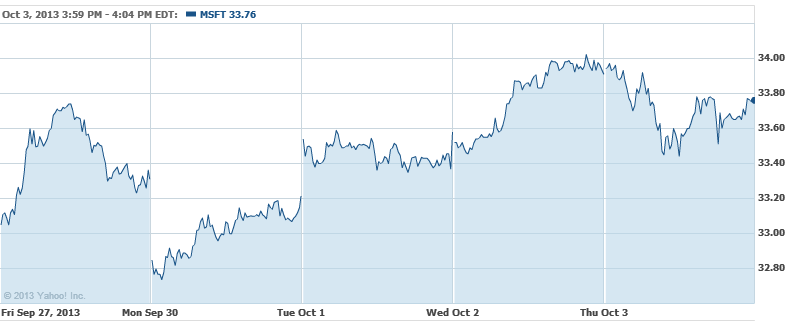 Pfizer Inc. (NYSE:PFE): Current price $28.77
International Atherosclerosis Society and Pfizer Independent Grants for Learning & Change will work jointly on a new grant opportunity centered upon improving care for patients worldwide with medium or high levels of cardiovascular risk, with a particular concentration on dyslipidemia. The Request for Proposals being issued Thursday by both organizations is aimed at encouraging organizations to submit concepts and ideas for design and implementation of scalable, sustainable programs for healthcare providers and patients in developing countries, designed to enhance the management of dyslipidemia along with other cardiovascular risk factors.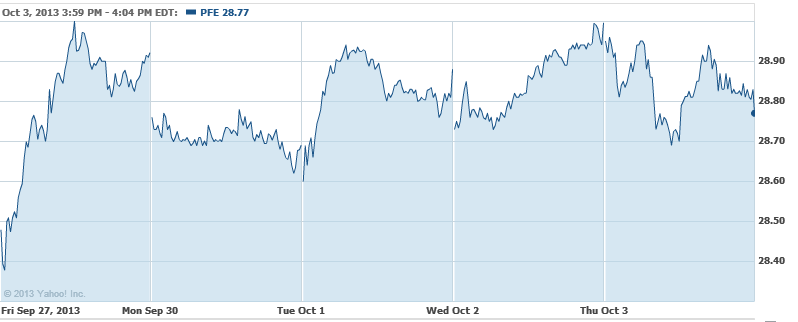 Micron Technologies Inc. (NASDAQ:MU): Current price $18.00
Credit Suisse on Thursday raised its price target on Micron to $25 and reiterated its Outperform. The firm foresees added structural upside for Micron and also increasing capacity, consolidation, and Samsung's handset share position boding well for supply. Shares are up by about 1.1 percent Thursday and have neared the 52-week high of $18.13.

Investing Insights: Will Microsoft Stock Trend Higher?