Microsoft Demoted by Goldman and 4 Other Hot Stocks
Microsoft (NASDAQ:MSFT) is demoted to a Sell rating from Neutral by Goldman Sachs as they fret about a lack of catalysts that could boost earnings at the software giant, and as increasingly bearish news emerges on sales of personal computers. Its 12-month price objective of $27 could fall by as much as 11 percent, Goldman analysts say. According to market research firm IDC, global PC shipments were down by nearly 14 percent in the first quarter of 2013, the biggest quarterly decline seen since 1994.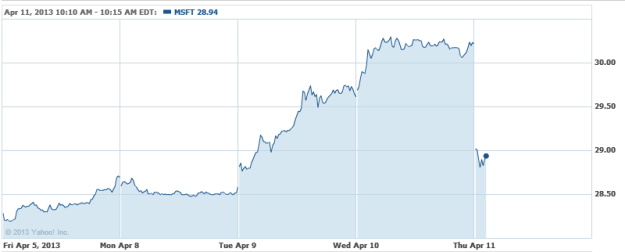 Rite Aid (NYSE:RAD) reports FQ4 EPS of $0.13 and sales of $6.5 billion which surpass estimates by $0.12 and $0.03 billion respectively. For the full year the company reported revenue of $25.4 billion and EPS of $0.12 per share. Rite Aid Chairman, President, and CEO John Standley said, "In addition to setting a new company record for full-year Adjusted EBITDA, we generated full-year net income for the first time since fiscal 2007." The full year EBITDA performance was driven by gross profit from increases in generic drugs dispensed and prescriptions filled at comparable stores, partially offset by the impact of one less week in the current fiscal year. For full year 2014 the company expects revenue in the range $24.9 billion to $25.3 billion with growth in same store sales expected in the range of -0.75 percent to +0.75 percent versus fiscal 2013. EPS is forecast in the range $0.04 – $0.20.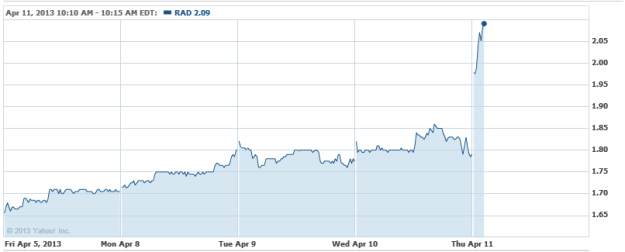 A defect in airbags supplied by Japanese company Takata Corp has forced four Japanese automakers, including Toyota Motor (NYSE:TM) and Nissan Motor Co, to recall about 3.4 million cars around the globe. The recall relates to cars manufactured in or after 2000, and includes high selling models such as Toyota's Corolla and Camry models, the Nissan Maxima and the Honda (NYSE:HMC)  Civic.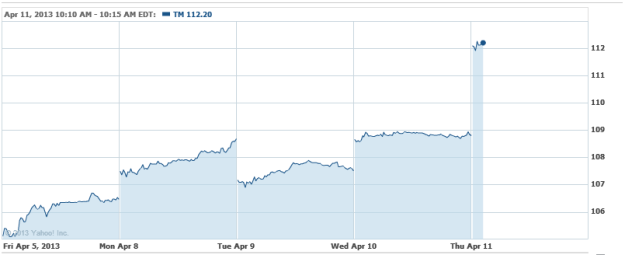 New York State Supreme Court Justice Jeffrey Oing throws out a "secondary " claim by Macy's (NYSE:M) against Martha Stewart Living Omnimedia (NYSE:MSO) in a three-sided lawsuit that also includes J.C. Penney (NYSE:JCP) as a defendant. The Judge ruled against Macy's on its claim that Martha Stewart Living breached a confidentiality agreement by disclosing details of its contract with Macy's to J.C. Penney. In the view of the Judge, Martha Stewart Living was obligated to provide the contract details to J C Penney because of its investment of $38.5 million, and that the defendant took steps to restrict the disclosure of sensitive information.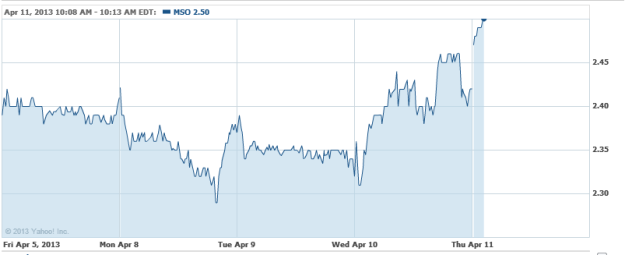 Don't Miss: Should IBM Replace Alcoa as Earnings Season Indicator?