Microsoft in Trouble in Australia and 2 Dow Movers To Follow Today
Microsoft Corporation (NASDAQ:MSFT): Current price $28.24
Australian MPs are accusing Microsoft and Adobe Systems (NASDAQ:ADBE) of being 'evasive' they look into why some citizens had to pay hundreds of dollars more for the same products than in the United States, according to the Sydney Morning Herald. Both firms cited prices of newer web-based subscription versions of their software, but the MPs did not buy that reasoning for the premiums.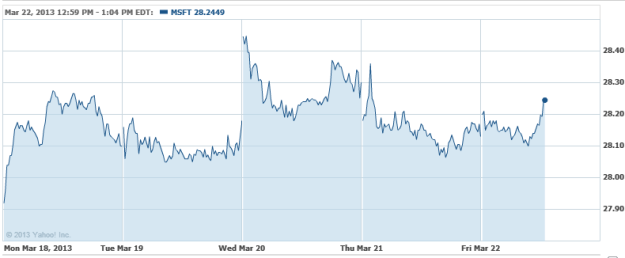 Procter & Gamble Co. (NYSE:PG): Current price $77.14
To have a go at Procter & Gambles lead in China, the cosmetics maker L'Oreal is debuting new products there to cut into Procter & Gamble's share for beauty and personal care products, which was estimated by Euromonitor to reach $34 billion in 2013, says Bloomberg. One key target is Chinese men, which is among the fastest growing sections of the market.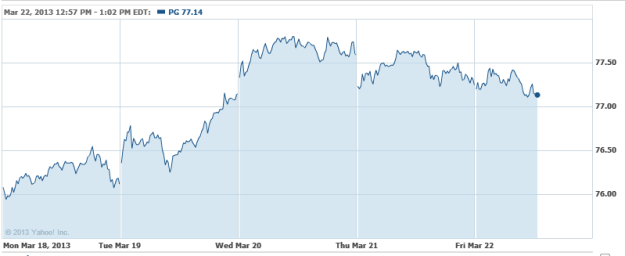 AT&T (NYSE:T): Current price $36.42
AT&T reports that wireline employees represented by the Communications Workers of America, District 9, failed to approve a three-year contract with AT&T West. The communications giant responded that it was unfortunate that the very fair and reasonable contract was not ratified, since it included yearly wage and pension increases and would have preserved excellent middle class careers. Further, the contract would have covered in excess of 17,000 employees in California and Nevada. However, the company will continue to work to reach an agreement.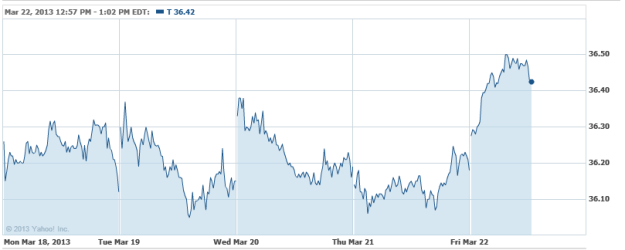 Don't Miss: Is Google Joining the Smart Watch Race?