Microsoft Launches Tech Center In Ontario and 2 Other Dow Movers to Watch
Microsoft Corporation (NASDAQ:MSFT): Current price $34.98
On Wednesday, Microsoft Canada inaugurated its new Microsoft Technology Centre, which is a highly collaborative, world-class facility in Mississauga, that will allow Canadian firms access to cutting-edge technologies and industry-topping expertise. The goal of the center is to permit businesses to envision, create, and deploy innovative solutions that will better address their needs and objectives. The Centre will aid Canadian enterprises in gaining maximum value from Microsoft and partner tech solutions, by offering them a complete accumulation of resources in one place — hardware and services, software, together with partner expertise.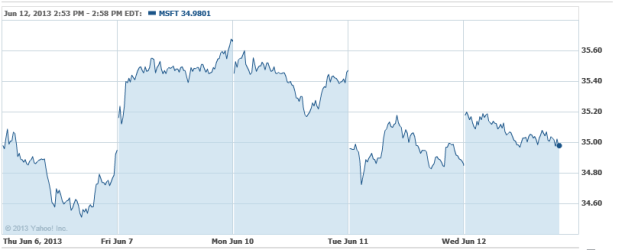 JPMorgan Chase & Co. (NYSE:JPM): Current Price $53.02
JPMorgan's asset-management division has recruited Prashant Sharma to be chief of global fixed-income investments for insurance clients. Sharma will be based in London and will report to Nick Gartside, who is the international chief investment officer of fixed-income, according to the Wall Street firm Wednesday in an e-mailed statement. Prior to this, Sharma had worked at Goldman Sachs Group's asset-management unit, and holds a decade of experience as a fixed-income portfolio manager. Gartside said in the statement that, "Fixed-income investing is extremely important to insurance clients, particularly in the current low interest-rate environment. However, their investment needs as a client group are unique, and as our insurance solutions business grows, Prashant's dedicated expertise will be integral to this."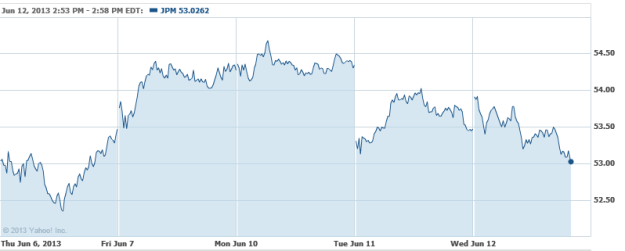 International Business Machines Corporation (NYSE:IBM): Current price $200.93
IBM has begun cutting jobs in the United States on Wednesday, as part of a plan reported in April to spend $1 billion worldwide to trim its workforce, according to an inside source, who also said that the job eliminations aim at employees with a certain amount of seniority, from rank-and-file workers to executives. Some American employees were receiving notifications of the cuts Tuesday night, said Lee Conrad, a coordinator for the employee group Alliance@IBM. Analyst Laurence Balter at Oracle Investment Research believes that IBM is likely cutting between 6,000 and 8,000 jobs on a world basis, considering the $1 billion cost figure. Such a move would represent under 2 percent of IBM's total workforce of 434,246 as of Dec. 31st of last year.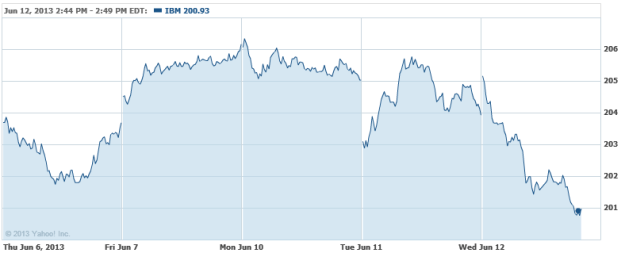 Investing Insights: How Are IAC's Websites Performing?