Microsoft Offers Bid For Barnes & Noble's Nook Media and 3 Other Hot Stocks
Microsoft (NASDAQ:MSFT): The software giant has put forth an offer of $1 billion for Barnes & Noble's (NYSE:BKS) Nook Media business, with its respective assets. The same source indicates that plans are in effect to discontinue its tablet line, and push the Nook content to third party partnerships. The relationship between Microsoft and the book seller is not a new one, as Microsoft announced a plan to work on Nook content with Barnes & Noble over a year ago.

Outdoor Channel Holdings (NASDAQ:OUTD): Kroenke Sports Entertainment has raised its offer for Outdoor, from $9.35 per share in cash to $10.25, now placing a higher premium than InterMedia's $9.75 bid. Whopper Investments notes that Kroenke might be trying to draw InterMedia into coming back with a cash and stock deal at a far higher price, which Whopper estimates that InterMedia comes back in the low-mid $11 range with a 20 percent equity component.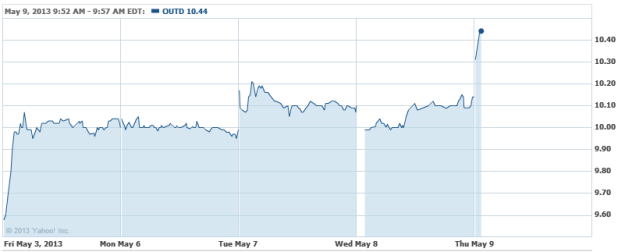 Chipotle Mexican Grill (NYSE:CMG): Although Jeffrey Gundlach enjoys the company's burritos, that's about all he likes from the fast-casual restaurant. "I hate the chart, I like the products," he said. "I do not like the P/E ratio. I am not impressed with earnings growth….I am not attracted to anything related to middle-class consumer discretionary income," said Gundlach, one of the world's biggest bond fund managers. His advice? Short Chipotle. "All you need to compete with CMG's core business is a taco truck," he said.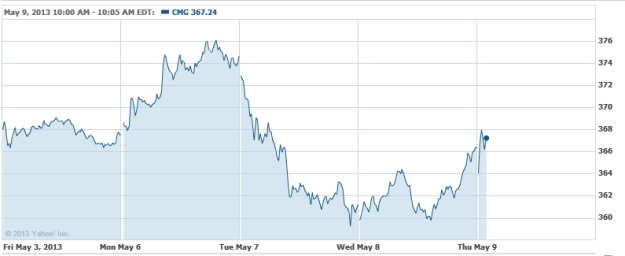 Groupon (NASDAQ:GRPN): Shares are racing after a strong quarterly report on Wednesday, which saw in-line earnings but a healthy revenue that beat expectations. During the call, co-CEO Ted Leonsis said that the daily-deals giant is in no hurry to find a permanent chief executive, following Andrew Mason's hurried and forced departure earlier this year. The company is also counting on tech consolidation efforts to give the struggling international markets a lift. Here are more details about Groupon's earnings.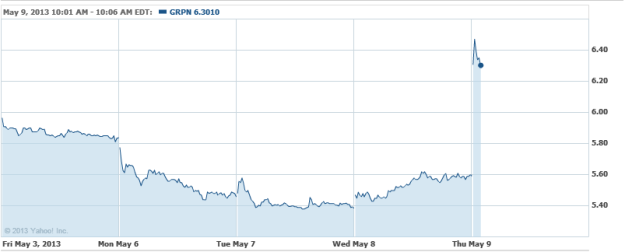 Don't Miss: Will Google and the Authors Guild Ever Settle Their Case?